Winter/Spring 2023 Conifer Quarterly is online
Winter/Spring 2023 Conifer Quarterly is online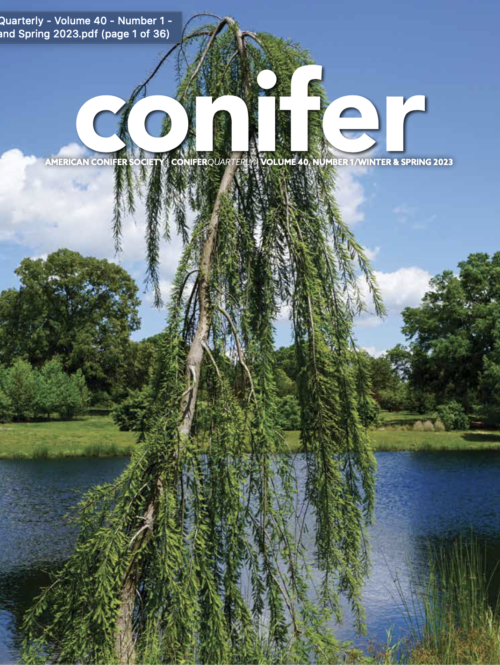 The Winter/Spring Conifer Quarterly is available online now for members. Login and go to conifers tab then Conifer Quarterly. The printed version should be arriving the first week of March. The Editorial staff and volunteers did a fantastic job on this issue, Thank You!

If you would like to see any articles or have an article you would like to contribute let contact us.

Enjoy.

Comments
Hi, I am a fairly new member of the Society. Would it be possible for me to purchase a printed copy of the Winter/Spring 2023 Conifer Quarterly. And would I be pushing my luck to ask for a couple of previous issues as there are so many pretty pictures in them. I am printing out too many pictures now on my computer that printing ink is costing me. 😊 Joan Ledford, [email protected]. (I live a few miles out of Charlotte, NC) - 2166 Clarion Drive, Ft. Mill, SC. 29707 (you see, I live in Indian Land - we don't have a post office so we get our mail out of Ft. Mill, SC).