The passing of Ronald J. 'Ron' Elardo, Ph. D., Editor of the CONIFERQuarterly
The passing of Ronald J. 'Ron' Elardo, Ph. D., Editor of the CONIFERQuarterly
It is with great sadness to share with you that Ronald J. 'Ron' Elardo, Ph. D., Adrian, MI, passed away yesterday afternoon at home with family at his side.
The ACS lost a good friend, member, conifer lover, and Editor of the CONIFERQuarterly yesterday. Ron became a member of the ACS in 2008, and was hired in 2009 to serve as Editor of the CQ. You can read Ron's article introducing himself to the ACS in the Spring 2010 issue. Ron continued as the CQ Editor for 13 years, making his the longest tenure of any editor.
Ron lived close to Hidden Lake Gardens (HLG). After Ron's brother, Don, passed away, Ron wanted to endow a garden at HLG in his memory. When Ron met Chub Harper, Chub convinced him to shorten the name for the memorial garden to the Elardo Garden. Ron also volunteered for a period of time as one of the Harper Collection Guardians, a group that met twice a year to monitor the conifer collection and make recommendations for improvement and maintenance. In 2012, Ron and Steve Courtney co-edited the book People & Plants, The Harper Collection of Dwarf and Rare Conifers. The book won a National Award for its category the year it was published.
Ron's academic and professional career focused on writing, editing, and language. He received a doctorate from the University of Michigan, a masters from Purdue University and a bachelors from the University of Buffalo. Ron was a professor at Adrian College from 1980-2007, and held both academic and union leadership positions.
Please keep Ron's wife, Susan, and family in your thoughts and prayers. We will share more information about services or memorials once that is available to us.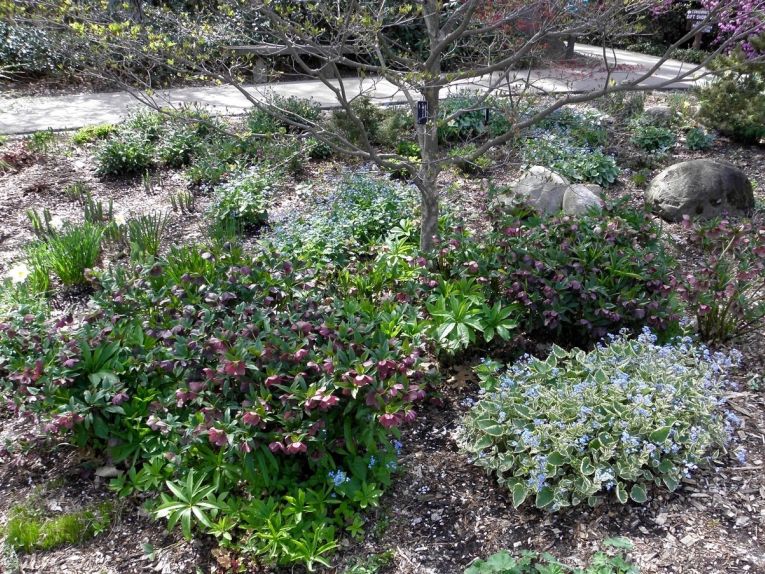 Comments
Hi, thanks for the article about my brother Ron Elardo. However there's a mistake our brother Don did not die in a motorcycle accident. He had health problems. Thank you.
This is very shocking for me, I kept in contact with Ron monthly, and there was never anything said about his health personally between us. And now to find out that he passed away without anything said by him is so mysterious. He was truely a good friend of mine, he even edited my manuscript to a documintry movie I produced last year on the Holocaust. My heart is saddened Ron, you can't be replaced! How can the Quarterly move on without him!
I loved your professional editing and the person you were , may your journey from here be restful and rewarding
I am shocked and saddened to hear about my friend Ron's passing. He and I met years ago at one of the regional conifer conferences and have been friends since. Ron taught me much about conifers. I stayed with Ron and Susan as I meandered about Michigan exploring gardens, meeting friends, and visiting nurseries. He did show me around Hidden Lake Gardens and talked about the wonderful things he did there. I treasure the conifer he donated to my garden in Chicago. I will miss our friendship and his incredible enthusiasm about conifers and the Conifer Quarterly.
I was in disbelief when I heard the news of Ron's passing. I am the graphic designer/layout artist for the current ConiferQuarterly, and Ron and I got into a rhythm with it that made the work itself a pleasure to see in print every quarter. He was passionate about making it a publication that we and the Society could be proud of. I will miss our collaboration more than I can say.