Orlan Gaeddert (1928-2014)
Orlan Gaeddert (1928-2014)
Long time ACS member, National Officer and Director, Orlan Gaeddert of Canaan, NY, died March 1, 2014, in California where he and his late wife LouAnn had moved to be closer to their children. He had been diagnosed with cancer over a year earlier; he was 86.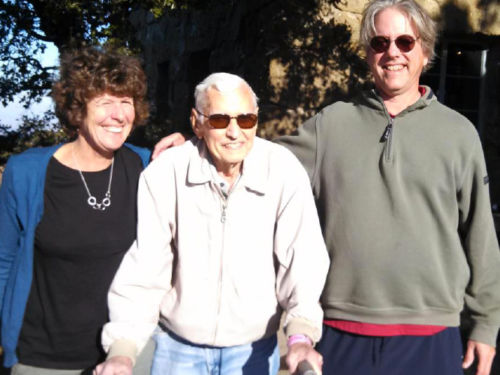 "Orlan was the first person to greet me when I sat alone at a bench during my first ACS National meeting back in the early 90's," said ACS President Larry Nau. "Over the years he was quick to remind all of us on the Board that we needed to reach out, meet and engage members and learn how the Society can better serve them. He lived by his own example."
Gaeddert's instincts for people were honed by a career in advertising, marketing and direct mail merchandising. After military service in World War II he attended Harvard on the GI Bill and after graduation moved to New York. He spent most of his career at Time Inc in New York, the world's leading magazine publisher with such titles as Time, Life and Sports Illustrated.
A typical project would be to access the consumer demand for a Time Life Books series on cooking or gardening before the actual books were created. Through market research Gaeddert was able to provide the editors and publishers with data that would not only determine if the series was viable but also how many volumes in the series the consumer could be expected to buy so that they could adjust their production schedule accordingly.
These prodigious skills he applied to ACS when, in 1995, he published the results of a comprehensive survey that, as Jerry Morris wrote in his History of the Society, "startled" ACS management who assumed that the membership consisted of people like themselves who modeled themselves after the Society's founders. Gaeddert's survey "disclosed that 78% of us grew conifers as a hobby rather than as a profession and only 22% grew conifers for sale. The typical member has less than 25 different conifer cultivars."
After relocating to California and giving up his conifer garden back east Gaeddert enjoying keeping up with friends and family by e-mail, watching Netflix (The Bucket List was a recent favorite) and smoking his pipe in the courtyard of the assisted living center where he resided.
"Orlan did not feel sorry for himself," wrote his son Andrew. "Nor did he want others to feel sorry for him. 'I had the best wife, great friends and colleagues' was a frequent saying."
He is survived by his son Andrew Gaeddert, of San Francisco, California, and his daughter Martha Brooke, of Portland, Oregon.
Comments