Nothing Could be Finer...
Nothing Could be Finer...
...than to be in Carolina – for the 2018 National Meeting!
[button name="Register Online Now" url="https://secure.conifersociety.org/eventReg.jsp?event=33&" target="_blank"]
For those that have not been to North Carolina, this is an opportunity to visit one of the loveliest states in the union and see some very special gardens. I recommend adding a day or two to your visit and seeing even more of the area. Asheville, particularly, is at the top of many 'best of' lists, and you won't get a better chance to visit than this, where you are wined and dined by locals in their fabulous gardens. If you have been, well, you know why you'll want to return!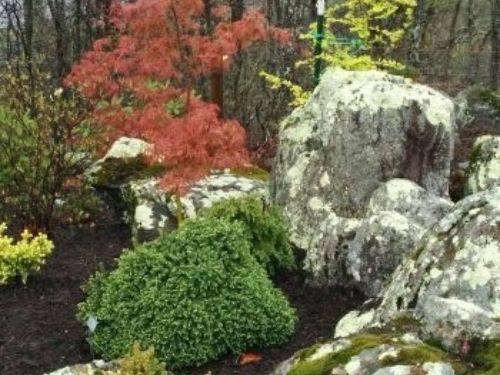 If you've attended a national meeting, you know how much fun they are. Hanging out for two days with a couple of hundred plant fanatics, all the while visiting some of the best gardens in the country and bidding on rare plants in the silent auction—what could be better? The live auction, of course, which is action-filled drama, even if you have enough self-control not to bid. I learned several years ago to pack a sturdy folding bag in my suitcase in order to carry my winnings home in the overhead compartment. (Another enterprising member simply boxed her treasures in a carton and checked it as luggage!) There are many small plants offered at auction, so anyone can return home with a special memento. My garden is richer and more interesting now that it has what I think of as 'story plants'--reminders of meetings past, each with its own birth certificate and biography.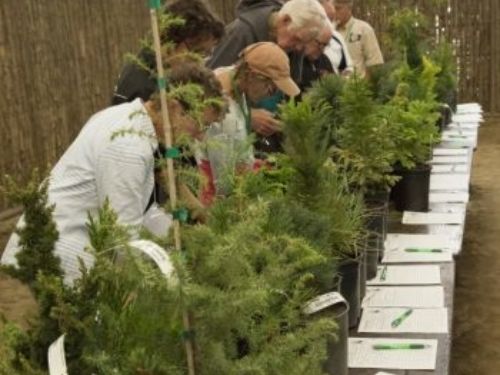 If you haven't attended a national meeting, this is a great one to begin with. The location is lovely, and the weather in June not too hot. The schedule has the perfect mix of iconic public and unique private gardens. One of the best benefits of ACS membership is access to private gardens that are not open to all comers. I love to visit member gardens! The owners are always on hand to discuss their successes (and failures, which are often more informative). You get the opportunity to see many cultivars in the ground, rather than just in photos or in pots at the nursery. And when you have taken as many notes and photos and asked as many questions as you can, you can simply enjoy looking at the beautiful plantings.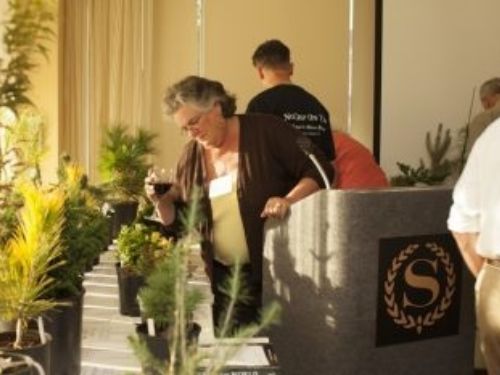 Visiting public gardens with the group is a completely different experience than going alone. The gardens welcome us, often with special tours and access. Employees and docents are on hand to guide us to choice installations and answer questions, And there is simply nothing like being at a magnificent garden like Sarah P Duke or JC Raulston with dozens of other coneheads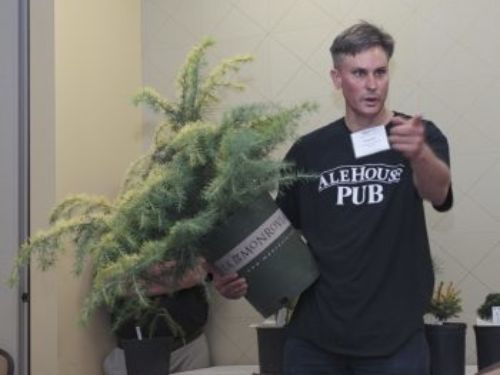 And that brings me back to why I'm so excited about attending this meeting. Duke and Raulston are two of the most famous botanical gardens in the country, and they are on the agenda, along with some beautiful private gardens. You can read descriptions of the gardens on the ACS website and the meeting planners, Jeff and Jennifer Harvey, are available to answer any and all questions. The part that I am looking forward to the most, though, is the post-meeting tour in Asheville. Asheville is in mountainous western North Carolina, at over 2000 ft in elevation. Reputedly one of the most beautiful spots in the country, Asheville is also home to a thriving arts community, the Biltmore estate, and a rich and vibrant restaurant scene. Great Smoky Mountains National Park is an easy day trip, with scenic drives and incomparable beauty. The gardens that we will be visiting there are truly spectacular, and that's where we will be dining each night, al fresco, hosted by the garden owners. It just doesn't get any better than that!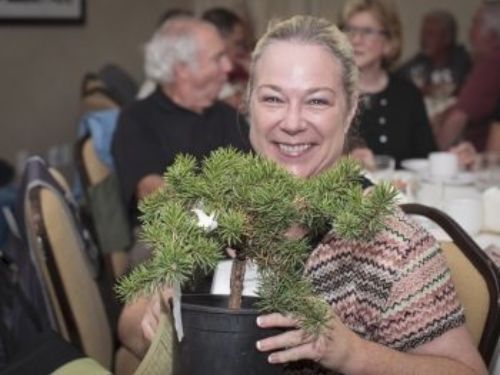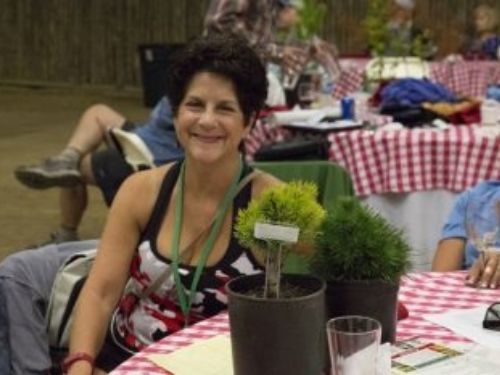 So if you're thinking about taking the plunge and going to a national meeting, don't wait another minute: register today! If you're not thinking of it, why not? Too expensive? Think of it as a vacation, not a meeting. You will have more fun than many vacations can promise. In that context, the meeting fee, especially when you consider that all of your food, transportation, entry fees and tips are included, isn't bad. Can't take the time? You will seldom find as good an opportunity to learn about conifers (and gardens) jam-packed into two days as this one! By that measure, you can't afford to NOT take the time. Don't have a traveling companion? My husband is not a conehead (although at this point he probably should get an honorary designation) so I always go solo, and always find friendly and welcoming folks at meals, on the buses and in the gardens.
So you see, there is really no reason not to attend. I will see you in (North) Carolina in June—In fact, I'm counting on it!
For registration and more information, see the ACS website or email or call (615 268-7089) Jeff and Jennifer Harvey, meeting coordinators.
Comments