National Meeting Nonmember Special Offer
National Meeting Nonmember Special Offer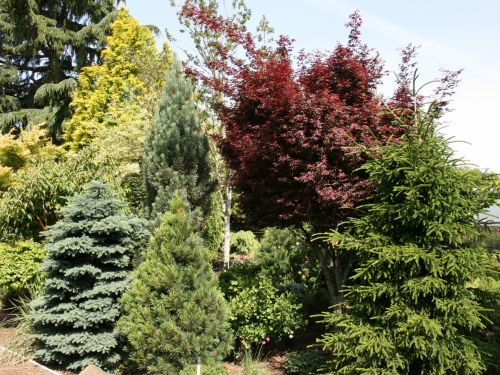 The American Conifer Society (ACS) and the ACS Northeast Region invite you to join us for an outstanding ACS National Meeting, September 15 - 18, 2022, in America's Garden Capital! We are excited to offer this opportunity to other Garden club members to join us. We are offering people that have not been a member of the ACS an opportunity to get a free one year digital membership in the ACS with a paid registration to our national meeting. On the online registration choose non-member pricing and fill out the information requested. At the end enter the promo code GARDEN1YRFREE (all CAPS) and it will change the price of the registration to a members price giving you a year membership in the ACS.
This year the ACS is pleased to resume its traditional in-person meeting format after cancelling the last two ACS National Meetings because of the pandemic. Headquarters for the 2022 National Meeting is the Marriott Philadelphia West in West Conshohocken, PA, about 10 miles northwest of downtown Philadelphia.
The Northeast Region Planning Team has worked long and hard to bring you a great National Meeting! Registration is open until August 15 at $450/attendee. Hotel reservations need to be made separately, please call 1-800-228-9290 or click HERE to make your reservation. The ACS rate is $134/night plus tax, guaranteed until August 24.
For registration and meeting information, click here to get all the up-to-date information and register online. IF requesting the free year digital membership please write that on the form so we can enter your membership.
Those who recently attended the Central Region Annual Meeting in Dayton were enthusiastically reminded of what we all have been missing: the camaraderie of visiting in-person with new friends and old, touring new gardens, and gazing at beautiful plants. Not to mention lusting after the amazing auction plants, many hard-to-find, donated by our generous conifer nurseries! Don't miss this special opportunity to enjoy all of this and what really makes ACS meetings special — our members!
Looking forward to seeing some new people at the meeting,
Thank you,
Jeff Harvey
Comments