Introducing Jared Weaver, New SER Director
Introducing Jared Weaver, New SER Director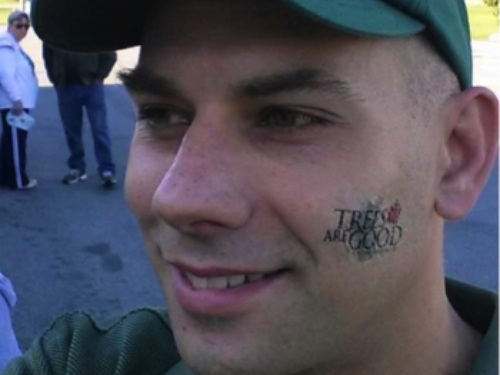 Growing up in rural Pennsylvania has had a lasting impact on my life and instilled a love of plants, gardening, and the outdoors in me. After a stint in the US Army, I moved to Bowling Green, Kentucky, to attend Western Kentucky University, where I majored in horticulture with a minor in art.
Living in apartments through the college years provided little chance for home gardening of any sort, so I discovered bonsai to satisfy my horticultural needs. Over the years, many small conifers have met their demise at my hands as I attempted to keep them alive in tiny pots. I have since become a homeowner and my plants have put their roots into the native soil, and now I usually keep more plants alive than not!
Due to a recent move and the joys of raising a toddler, the landscape at my home is still a relatively blank slate. But as the City Parks Arborist/Forester in Bowling Green for the past decade, I have had the opportunity to introduce interesting conifers to our parks' visitors. In this setting I have the luxury of large spaces that allow larger specimens the room to grow.
I am pleased to serve as the Southeast Regional Director of the ACS. I would encourage members to email me with their thoughts about our organization. I would like to know what we are doing well, and where you see any need for improvement. I look forward to meeting many of you!
Excerpted from the December 2016 Southeastern Conifer Quarterly. Gain access to archives of past newsletters and the National Conifer Quarterly by becoming a member of the American Conifer Society.
Comments