Hidden Gem in the Making
Knowing New Yorkers (and experienced travelers) are aware of hidden gems within the teeming borough of Manhattan.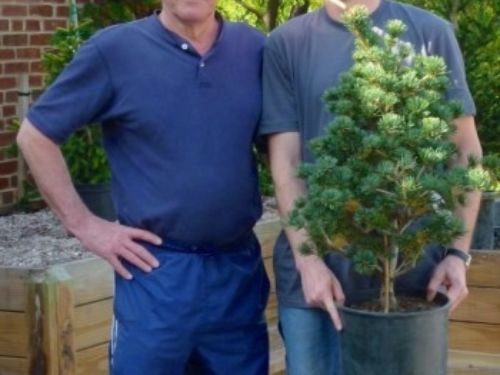 Secreted within Grand Central Terminal, for example, is the Campbell Apartment, the former hideaway office of financier John W. Campbell who, in 1923, leased 3,500 sq. ft. of space from the Vanderbilt family for his opulent city digs. (It has lately been restored as an exclusive public cocktail lounge.)
There is Pomander Walk, a nest of 27 privately-owned, two-story co-op homes huddled in the center of a city block fronted by massive apartment buildings on the Upper West Side. A narrow walkway separates these Tudor style cottages and runs between W. 94th and W. 95th Streets. But there are gated entrances to the city street and only Pomander residents have keys.
And if NER President Colby Feller has his way, someday the Conifer Corner at the Arsenal of Central Park may achieve such acclaim. He envisions it as a test garden for dwarf conifers in the city and a place where the ACS can extend its mission to the many horticultural and arts groups that regularly meet at the Arsenal and enjoy its rooftop garden.
With its crenelated architecture, the Arsenal is a historic structure on Fifth Avenue (it actually predates the opening of the park in 1857) that was once an armory for the New York State Militia. It has undergone many changes in ownership and purpose in its 167-year history but, since 1924, it has been the official home of the New York City Parks Department.
It also provides a home for an art gallery that focuses on the natural environment, urban issues and parks history; the City Parks Foundation, the Historic House Trust and the New York Wildlife Conservation Society. With that kind of company and the decision-makers the Arsenal attracts, it is an ideal location to showcase conifers.
In the summer of 2010 Feller, who works at a Manhattan landscape firm that specializes in rooftop gardens, was attending a meeting at the Arsenal Garden Book Club when he got into a conversation with Kaitilin Griffin who is runs the Parks Department Library and manages the rooftop garden.
There was a Chamaecyparis and a few junipers growing there already but Feller thought that they could use some more cultivated company. With the help of his father, Bruce, also an ACS member, they put forth a proposal that provided funding from the NER for a test garden at the Arsenal.
They added 16 dwarf conifer cultivars to the existing garden to demonstrate the variety of shape, color and texture of low maintenance conifers which can be used in the limited space available in most urban settings. Their "Conifer Corner" measures approximately 15' x 20' at present.
"We moved the containers of the existing perennial plants out of the way and arranged the conifers, still in pots, in the existing cedar platforms in the corner," says Feller. "We were looking for both a pleasing design, good siting for sun and wind, and a prominent place for display."
The existing perennials, still in their fiberglass pots, were redistributed in front and around the dwarf conifers to create a layered look. The conifers are labeled but the perennials are not; they retain their 'meadow-like' appearance against the more formal conifer presentation — although, Feller anticipates, over time, the display will become more cohesive.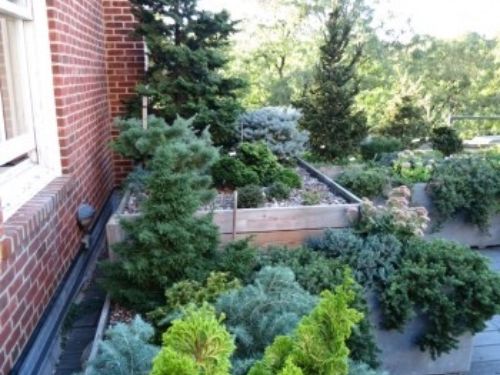 In the four years since the initiation of the project only four plants didn't make it through their first winter — probably due to the late fall planting and the unusually harsh weather that year. There have been some replacements; currently there are 17 conifers composed of 16 different cultivars, nine genera and 11 species.
Feller visits the garden a few times a year but performs only minimal maintenance. They are not candled or root pruned although crowding will likely occur in the future and some redesign undertaken.
"As we know," Feller says, "the one-to-three year window for dwarf conifers to establish themselves is crucial but, after nearly four years, to lose these few plants in a garden that has to largely fend for itself is pretty remarkable. This is a hands-off experiment."
"The dwarf conifers have brought so much additional interest to the garden; it really took me by surprise," says Griffin. "Many of the park employees who are not especially knowledgeable of gardens began to take special interest in the rooftop garden because of the dwarf conifers. With all of the events that occur here in warmer months, the dwarf conifer installation has continually drawn interest from the general public."
After nearly four years of observing park staff and visitors react to the conifer collection Griffin has drawn some conclusions about the why this ACS test garden has been a success. "The garden lends itself to close up views of particular plants but the dwarf conifers take this to a new level. The jewel-like quality of each specimen — its architecture, its texture, all of the discrete colors from blue to green to yellow — are attractive and discernible in a way that none of the other plants seem to be."
What has our Manhattan rooftop gardener learned from this test garden that he can pass on to his hardened New Yorker clients? "People generally don't want dwarf conifers on rooftops, terraces or as specimen plants," he says. "Their idea of dwarfs are that they are strictly evergreen hedging material.
Adds Griffin: "Many urbanites, not accustomed to plant life, are not comfortable with the 'messiness' that comes with the 'wild look' of most gardens. These plants offer an orderly view of nature that they find very appealing with its distinct forms and the conservative growth patterns. The overall effect of the Conifer Corner never appears 'unkempt.' A lot of people who work for Parks, or the general public that visit the Arsenal, are won over by this collection simply because of its unique orderliness."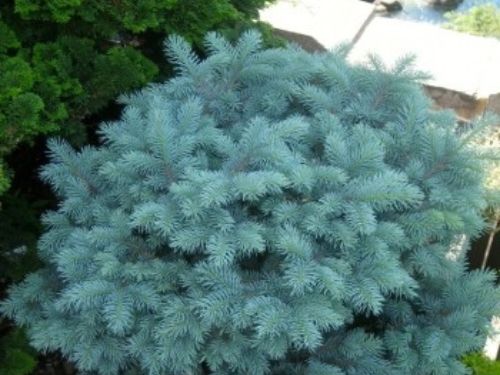 "Thanks to the ACS," says Feller, "the Conifer Corner has demonstrated that these kinds of plants can survive in a tough site (lots of wind, no irrigation, etc.) More importantly, they expand the design palette to allow people in the city to create some unique small gardens with a diversity of shape, texture, and color."
" I welcome more visitors to the garden," says Griffin, "especially ACS members who can offer their expertise but also, perhaps, come away with an idea of how to start a test garden in their public park. What has happened here can be shared with other parks and volunteer groups that assist public parks. There is great potential for education through this kind of test garden."
If you are planning to visit the Big Apple and will be on the Upper East Side, call Kaitilin Griffin (during visiting hours, Monday-Friday, 9am-5pm, 830 Fifth Avenue @ E. 64th St.), (212) 360-8240, or e-mail her, [email protected], prior to arrange a visit.
Comments