Gene Grahek (1948-2014)
Longtime ACS member Gene Grahek died suddenly on March 12, 2014 and will be sorely missed by his friends in the Western Region. Gene and his wife, Pat, have been conifer lovers and active members of the WR, often joining us for our annual meetings. Together they planted over 700 conifer varieties on their property in the El Dorado County, CA. In fact, on his last day, Pat reports that he happily bought three conifers and even planted one of them.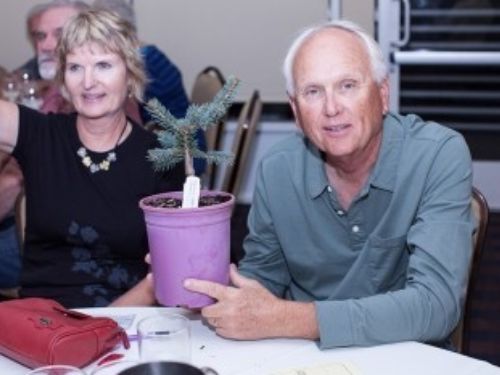 Gene was an outgoing, friendly person with a twinkle in his eye and a wealth of knowledge about conifers in the wild as well as in the garden. Western Region President-elect Dave Olszyk notes that he and Gene had been working on ways to collect Pinus sabineana brooms in the Sierra foothills.
We in the ACS send our deepest sympathy to Pat, who is coping with the extensive conifer collection in a drought year. Not surprisingly, many friends have rallied round and we hope to see her at a gathering some time in the future.
The ACS Western Region
Comments