Garden Fair Plant Sale a Big Success!
Garden Fair Plant Sale a Big Success!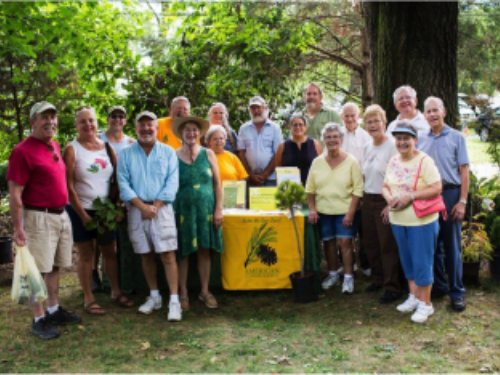 Bob Iiames held his annual Garden Fair Plant Sale on September 5th. The event took place in Englewood, Ohio and featured top notch specialty nurseries offering their plants for sale. The nurseries display their plants throughout Bob's impressive garden.
There were many ACS members in attendance. Even members from the Southeast region attended! Anna Brady and Spencer Clark drove up from Atlanta and had to trade in their rental car for a larger size to accommodate the plants they purchased. Thanks to them both for taking the group photo above.
The Garden Fair is so successful that there were as many as 350 people strolling through Bob's garden at one time. Five brand new members joined the ACS at Bob's. If anyone is interested in duplicating what Bob has done in Englewood, Ohio in their own town, please contact Bob at.
Bob's Garden Fair will be the Saturday of Labor Day Weekend again next year.
Comments