Falling tree limb severely injures Kim Downs
Falling tree limb severely injures Kim Downs
Kim Downs, ACS Central Region Secretary, was seriously injured in a freak accident in January. As reported in the Spring issue of the CNR newsletter, The Coniferite, her mother (and fellow ACS member) Nancy Kroft wrote:
"On January 19, Kim had an accident while hiking with Dennis Lee, ACS Collectors Conifer Chairman, at the Gorge Metro Park in North Akron. They were leaving the hiking trail because of high winds when a large branch fell on her head. Dennis immediately called EMS and Kim was taken to Summa City Hospital in Akron. She was treated by Summa's trauma team and admitted to their I.C.U. unit.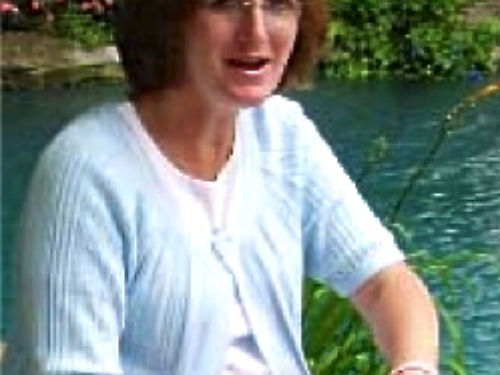 She has no paralysis and her mind has no damage. She suffered a fractured skull, right jaw bone, broken bones in her sinuses, had black and blue eyes for awhile. Her ears still bother her, she has difficulty swallowing and is on a soft diet. They kept her in ICU for three days and then moved her to the fourth floor of the main building. On Thursday of that same week they moved her to the rehab building. She took therapy until her release on Saturday, February 9.
Kim will be spending time with us until her recovery. The time frame for recovery from brain trauma cannot be determined. Time heals all wounds. For the first two weeks in rehab she kept her eyes closed. She has double vision, but hopefully the neuro-opthamologist can help her. Vision in the left eye is fine, but she gets pain when she opens the right eye. She wears a patch on the right eye. Kim is not up to visitors or telephone calls. She needs complete rest and quiet. The doctor said no TV or reading, just resting her brain. Thanks to all of you who kept Kim in your prayers. Bob, Nancy, & brother Kent Kroft 1783 Ritchie Road Stow, OH 44224-1856"
Comments