Fall 2022 CQ now online
The CQ committee has done a great job getting the Fall issue together. It is now online, members please log in and open the conifers tab and then CQ to view. The print version will be arriving in your mailbox soon. If you prefer to get only the digital copy please contact us or when you join or renew click digital only.

If you have an article you would like to write an article or have ideas for articles or topics you would like to see written about please contact us at [email protected]

Thank you.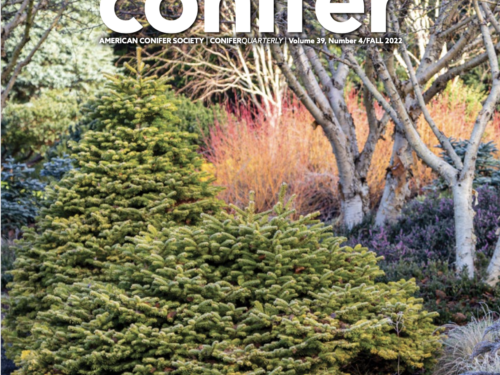 Comments