Exciting and Awesome Auction Plants at the WR Conference
Exciting and Awesome Auction Plants at the WR Conference
One week 'til show time . . .
So excited to report that we're a week away from our
Western Regional Conference
in Seattle. There is great reason to be so envious of the 50-or-so registered guests coming to Seattle. Our weather has made a pronounced hard-turn away from summer meaning crisp, fall temperatures, perfect for walking around, looking at gardens and awe-inspiring coniferous trees.
Our conifer nurserymen and women have been more generous than ever with our bounty of auction plants. We are honestly going to have a hard time selecting the best trees from the 150 donations to enter into the live auction. Arguably 80% of the material is of live-auction quality. The best part is that 100% of these plants are donated. We didn't buy a single plant to re-auction, meaning that all proceeds benefit the ACS and its causes. Here is a sample of what's going to be on the tables: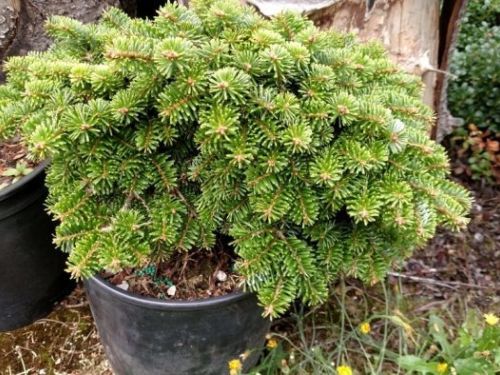 This little beauty come from Dave DeWire's nursery in Hannsville, WA. In addition to his pruning prowess, he has quite the steady hand with the grafting knife. 'Berlin' is a seldom-seen cultivar in the trade and according to the plant's originator, Günther Eschrich, it's one of the only Nordmann brooms that won't form a leader and turn pyramidal on us.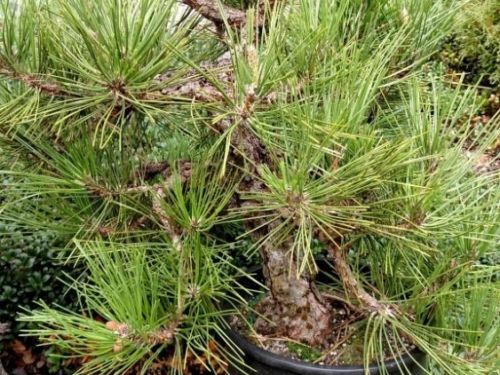 Also from Dave DeWire is this sweet Japanese Black pine that would be suitable as a bonsai if potted or a Niwaki once in the landscape. Dave has donated pines to us for the past few years and this one's overwhelmingly the best he's ever given us. Dave will also be presenting a Niwaki pruning demonstration on Saturday, September 10th. He's quite the showman and we're lucky to have him.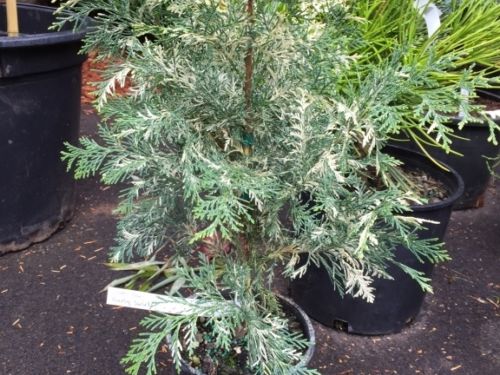 How about this sweet little variegated Lawson cypress from Eric Bizon? It's totally unknown to the nursery trade. All we can say is that it's very pretty and grafted on disease-resistant (DR) understock, which means it has a great chance of living a long and happy life even if your soil is lousy with Phytophthera lateralis.
So new, there's not even a mature plant to show you . . .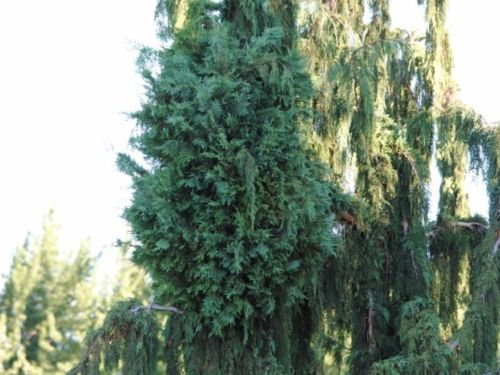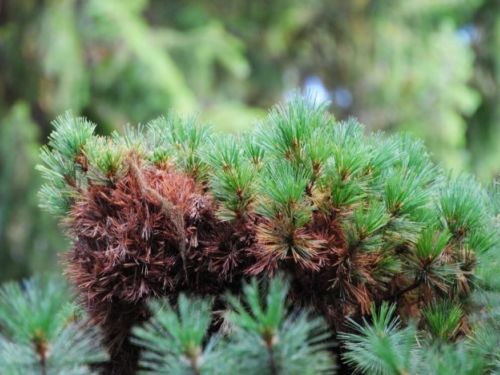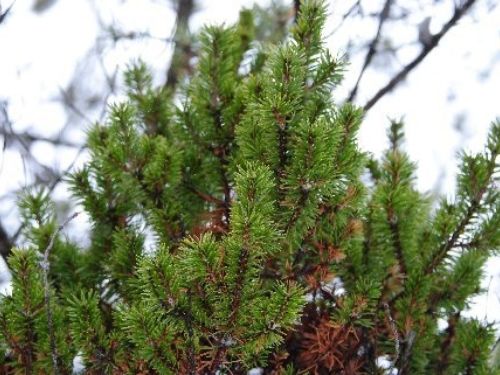 The preceding trio of botanical curiosities are the original brooms from three offerings from Mike & Cheryl Davison, relatively new ACS members who pride themselves on being avid outdoors people and broom hunters. They will also be presenting a coffee time seminar on Friday, September 9th, detailing their adventures and showing us some more really cool nature photography.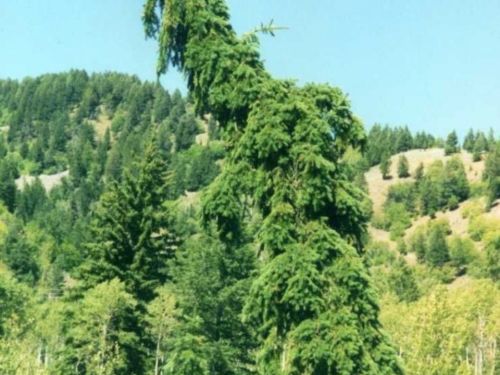 We're even auctioning a young copy of this magnificent beast. Jerry Morris and Denny Hermsen found the original plant long ago and for whatever reason, never promoted it to the trade. Nonetheless, 'Teton Tower' becomes a formidable obelisk of weeping wonderfulness and can be a focal point for any large garden.
To peruse the entire toe-curling, drool-worthy list of plants going up for auction this coming Saturday night click on the link below:
The list of ACS(WR) auction plants for 2016
In the meantime, I look forward to hosting a great event next week and hope that everyone arrives safely, ready and eager to experience a really fun early fall conifer party.
with highest regards,
David Olszyk
President, ACS Western Region
Comments