European Nursery - Nirvana for Coneheads
European Nursery - Nirvana for Coneheads
Jan Redyk founded European Nursery in the US over 20 years ago, after escaping the communist regime in Poland. The nursery's name is an homage to his European roots and is located on approximately 90 acres in Hillsboro, Oregon, with over 900 varieties of conifers, Japanese maples and other rare and unusual plants from all over the world. When Jan is not on the grounds, his wife Aleksandra and daughter Magda tend the business.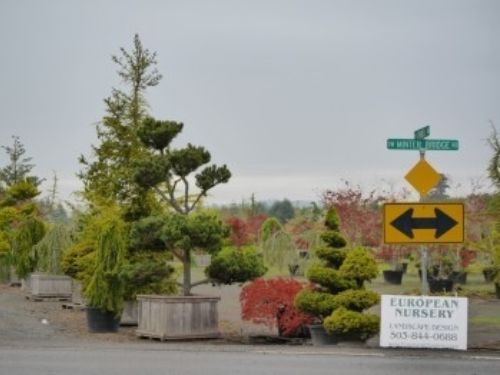 Magda also runs Hidden Gnome Farm, a small farm and nursery located on the property where she grows many different types of unique plants and heirloom vegetables that you won't find at a big box garden center or grocery store. The farm uses natural, sustainable practices and she believes in leaving the land healthier than she found it. The on-line sales for European Nursery is on Hidden Gnome's website.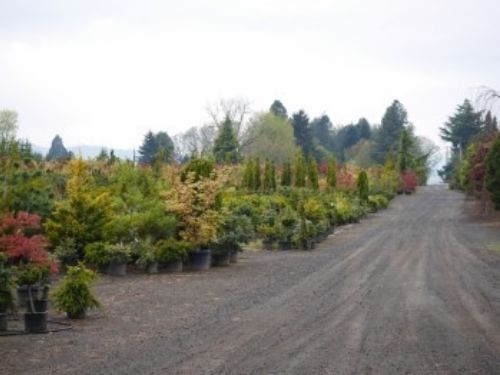 My first purchase from European Nursery goes back to 2008 at a nursery in Northern California; a Pinus thunbergii "Thunderhead'. In 2010, my wife and I moved to our current residence in West Linn Oregon, and I had to leave the plant behind. I was eager to start planting and planning for a new conifer garden. We kept the tag from the 'Thunderhead' and my wife suggested that we call the Nursery to see if we could stop by to pick one up.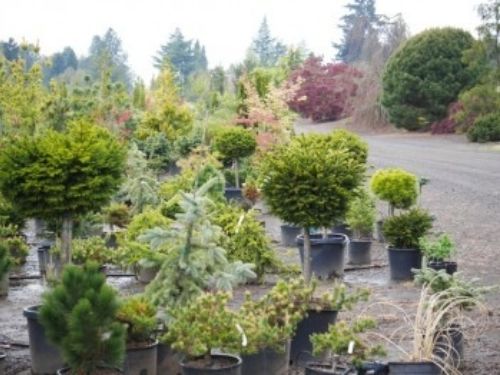 As we slowly made our way down the long gravel road we were in awe of the beauty and amount of plant material. Yeah, they had 'Thunderheads', more than we could count! I will always remember the gigantic smile Jan had on his face as he scooted along and greeted us from his tractor. We loaded the truck with a few goodies.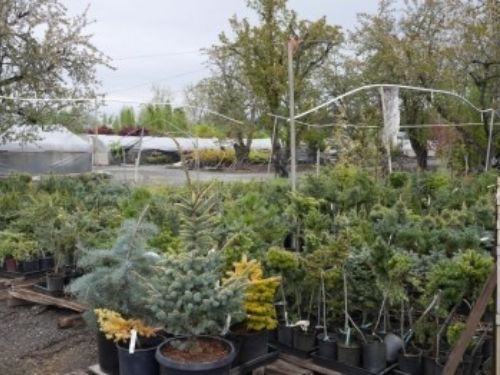 I still get just as excited on every visit to this day, four years since that first visit. EN is especially known for rare grafts and plants from Europe. For those conifer addicts who are looking for the rare, hard to find, unique brooms, look no further. Jan's greenhouses are stocked with rare and unusual conifers from Europe, including brooms from the Jerry Morris collection. My smart phone does me no good looking up some of the items I have purchased. Try to Google Ginko biloba 'Luis'. a miniature globe Ginko, or Pinus banksiana 'Natalia', a miniature globe shaped pine. They're so rare and unusual that only collectors and the lucky few who already have them know anything about them!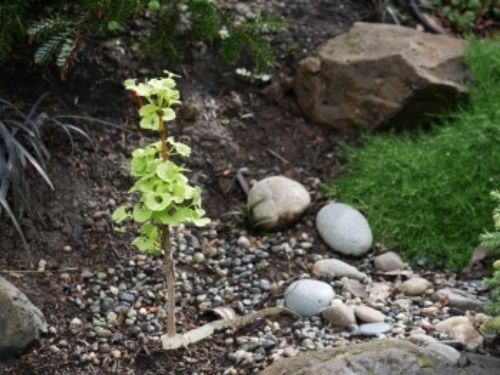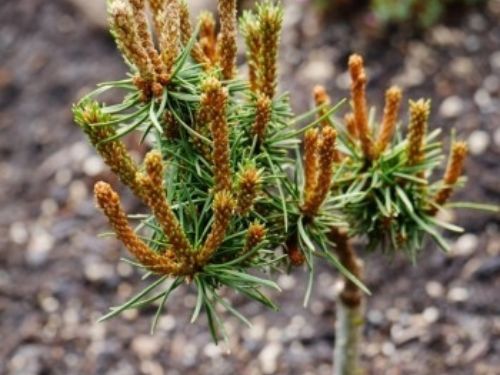 There are so many rare specimens at EN that it is hard to figure out what to highlight, but here's another one of my favorites: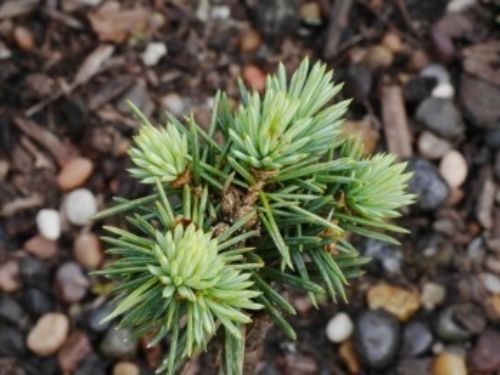 Don't be fooled by the small stuff. His mature gardens filled with choice large specimens from afar as well.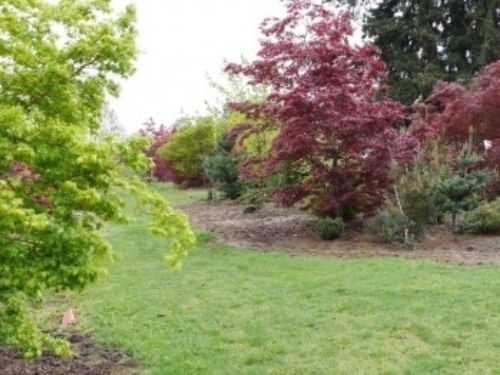 And of course many acres of field grown plants, which Jan and his team carefully prepare for shipment.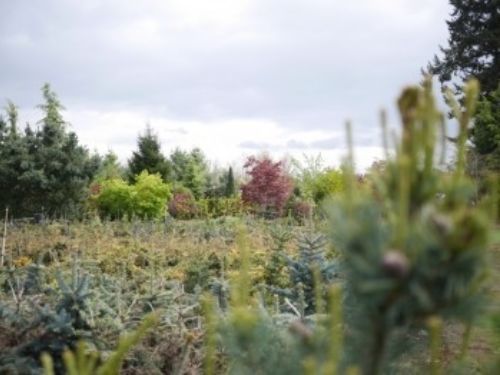 Are you ready to visit European Nursery after seeing it? Great news - it's one of our featured attractions at the 2014 Western Region Annual Meeting this August 1-2 in the Portland area. We'd love to have you join us!
Comments

Visited EN several times years ago but think I heard it is no more. Perhaps one of the Western Region folks can chime in.
Had tons of exotic cultivars, not the same old stuff that can be found in almost every US conifer nursery.