Coniferous Contemplations - Mar 2016
Coniferous Contemplations - Mar 2016
Conifer wake up call 2016 Allow me to offer a hearty greeting to Spring on behalf of all Western Region Coneheads. As I write this note from my Olympia, Washington office, spring flowers are blooming their heads off, conifer buds are swelling, presenting the first green push on various Larix and Picea cultivars and the drab bronze winter tones of the myriad Cupressaceae are morphing into a vibrant spring green. Given our copious rainfall this winter and amazingly mild temperatures, 2016 bodes well for an awesome growing season.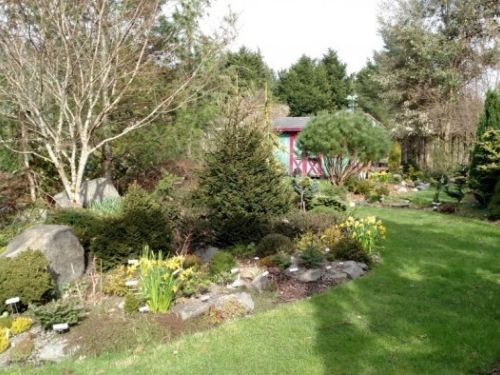 We have so many fun events on the horizon along with new, impromptu get-togethers happening all the time. Our membership has spoken out and your board has listened. We are stacked with social functions and conifer maintenance seminars. See the events page and Facebook page for dates and specifics. I'd like to highlight these big four:
May 21st. The Urban Conifer Tour, a self guided road trip through the Portland Metro area featuring amazing private gardens and great food and coniferous companionship. At the conclusion of the merriment we'll also be conducting our next regional board meeting at Jeff Herbst's riverside paradise.
June 18. Fire Sale at Boyko Nursery, Boring, Oregon. Long-time friend and supporter to the ACS, Jim Boyko has decided to severely ramp down his conifer nursery business and would like to offer multitudes of collector-caliber conifers to ACS members at amazingly reduced prices. Anton Klemens is the point of contact for this one. Please contact him for details.
August 12-15th. Conifer Road Trip II, a second edition to last year's wild ride along the Los Angeles crest. This year, we are off to California's Owens Valley and the White Mountains featuring a stroll among the ancient bristlecone pines.
September 8-10th. Western Regional Conference in Seattle, Washington. It's on sale now! Private gardens, seminars and the best and most talked about plant auction in the country will highlight an action-packed weekend. Get in early; this one's limited to 55 guests.
With May comes regional election time. Even though Anton Klemens and I have agreed to continue our work in our current roles, I consider a healthy organization as one where many members are enthusiastic about serving in leadership roles, and helping to guide the ship to success. With that, if any if you wish to pose a challenge let us know. In addition, it has been recommended that we add a few board members to the official voting board of directors, particularly in matters dealing with spending money from our treasury. Once again if any of you are interested in serving as a "member at large," let us know and we'll add you to the ballot. Official call for nominations: From now until April 15th we are soliciting the following nominations:
Anyone wishing to challenge Anton or me for the positions of Regional President and Director. Nominees must be members of the American Conifer Society, committed to furthering the mission of the ACS by setting strategic direction and ensuring that fellow board members and officers, contractors, committee members, volunteers, and all other members of the ACS act for the benefit of the Society and its purpose, with integrity and honesty. They must also be able to attend the winter and summer board meetings, beginning with this summer's national conference in Ohio.
Anyone interested in being an official "member at large." Nominees must also be members of the American Conifer Society, have an interest in planning and helping out with our various events and a desire to have a role in voting for how regional funds are spent. Board members would also be expected to attend our two regional board meetings which are typically held in Oregon before the summer National Meeting and in early December. Up to five board positions will be made available.
Please send your nominations via email to Sara Malone, ACS Western Region Communications Director at
[email protected]
and any other questions to me at
[email protected]
Email voting will take place from May 1st through 15th. Stay tuned for your official ballot.
Finally, a couple of exciting publications have either already arrived in your mailbox or will soon do so:
the long-awaited ACS Membership directory. Not only does it write up all of our wonderful Reference Gardens, it also highlights our members' private gardens which are open by appointment. Yes, my garden is open for your consideration. Send me an email, I welcome your visit.
coming soon is the new, expanded Conifer Quarterly. I'm now helping to edit the next issue and it's knocking my socks off. The larger format allows for bigger pictures and more professional looking artwork. Again, this is something the membership has been asking for and I'm happy to have taken a role in providing it.
That's all for this edition. I hope to be able to connect with each and every one of you at an event this year. Take care and have fun.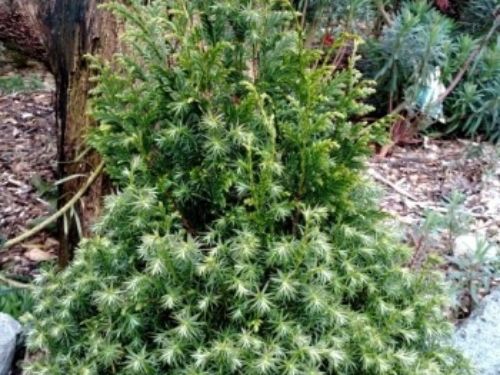 Dave Olszyk
Western Regional President
Comments