Coneheads Get 'Benched' at The Oregon Garden
Coneheads Get 'Benched' at The Oregon Garden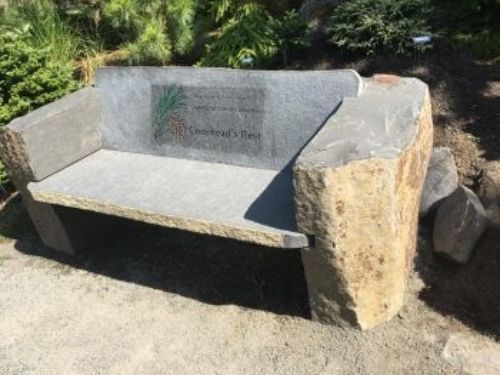 The next time you go to The Oregon Garden, you can take a load off on this wonderful bench, honoring the ACS! Provided by private donation, the bench bears our logo and reads:
'Dedicated to the tireless effort of the American Conifer Society: Conehead's Rest'
Longtime ACS member Doug Wilson oversees this wonderful collection, which just gets better and better. Never been to TOG? Well the 2019 National Meeting (and scary as that sounds, it's only two years away!) will be headquartered here, at the fabulous Oregon Garden Resort. We'll see you on the bench!
Comments