ACS Western Regional Conference recap
ACS Western Regional Conference recap
Over the Top . . .
. . . was the phrase often heard as 95 enthusiastic Coneheads took part in a fun-filled weekend of education, touring and shopping.
Oregon Garden Resort stood as the command center for workshops and wonder as conference-goers were amazed to see all of the mature specimens of long-established members of the nursery trade as well as the young plants beginning their period of evaluation to determine garden worthiness. Through it all, aesthetic pruners and landscape artists tirelessly work to keep the Oregon Garden's Conifer Garden one of the crown jewels of the West's reference gardens.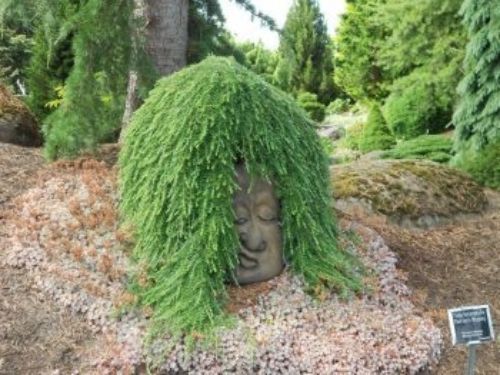 Sunday's highlight was a rare opportunity to stroll the grounds of the Jean Iseli Memorial Garden, the world-class display garden at Iseli Nursery, inc. Irrigation wasn't necessary that day as the drool from the Coneheads in attendance provided all the water necessary for that day.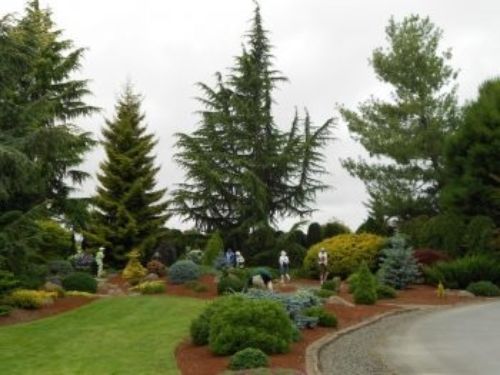 Based on comments from the nurseries, we visited, everybody we visited during our shopping stops were absolutely floored by our enthusiasm and generosity. Everybody enjoyed a good and profitable windfall.
The nurseries weren't the only ones to appreciate the generosity and enthusiasm. Active bidding and an overall sense of plant-lust resulted a $15,000 gain the the Western Region's treasury, money that we'll put to good use in our reference gardens and other worthy causes.
Just a reminder, this event was a "dry run" for the 2019 ACS National Meeting to be held on these same grounds, visiting many of the same venues and much, much more. Watch this website as details emerge in the coming months.
Anyone who attended, please sign in to the website and post your comments and pictures. Let's make this blog page a running commentary to help us create a better product for you in the future.
Comments