ACS Names Barbie Colvin to New Post of Reference Garden Coordinator
ACS Names Barbie Colvin to New Post of Reference Garden Coordinator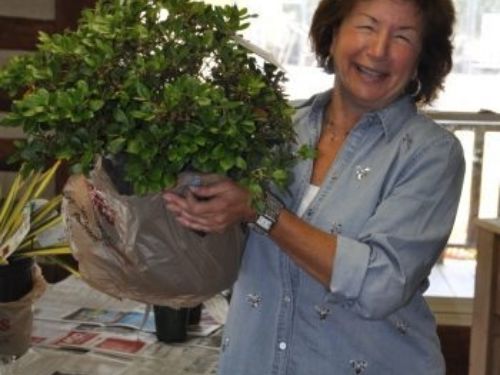 At the ACS board of directors' meeting last week in Syracuse, NY, we created the new post of National Reference Garden Coordinator and named Barbie Colvin, Reference Gardinista Extraordinaire, to the post! For those of you who have been involved in adding gardens to this signature ACS program, you already know that Barbie has been unofficially doing this job for quite a while. It's high time that her role was formalized and her contributions recognized.
Barbie is a member of the Southeast Region and makes her home in Milledgeville GA, where she moved from North Carolina in 1998. At that time Barbie retired from Wells Fargo Bank and turned her attention to her real passion, gardening. For the past 19 years she's worked at turning her wild and woodsy property into a more tame and serene garden setting – and the battle continues today. About five of her 16 acres are under cultivation. Her major collections include agaves, conifers, colocasias, and Japanese maples.
In 2004 she met Flo Chaffin, who introduced her to conifers and the American Conifer Society. Since that time she has been a member of ACS and has served as Regional Vice President. During her tenure as VP the SE Region introduced the ACS Conifer Reference Garden program and Barbie has been the champion and cheerleader of that program ever since. During the past 9 years, the SE program has grown to include 20 gardens in 7 states, ranging from giant public gardens like Atlanta Botanical Garden, Norfolk Botanic Garden and Memphis Botanical Garden to smaller gardens like Hatcher Garden and Woodland Preserve (Spartanburg SC), Lockerly Arboretum (Milledgeville GA) and Al Gardner Memorial Conifer Garden (Goochland VA). In the SE Region, proceeds from the silent and live auctions held in conjunction with the regional meeting have funded grants to the Region's Reference Gardens. Since 2009, the SE Region has awarded 21 grants totaling more than $36,000 to their Reference Gardens. The program has now spread to other regions: nine in the West, eight in the Central Region and three in the Northeast.
As national reference garden coordinator, Barbie will act as a national liaison and advocate for the Program, developing and maintaining criteria and standards for our Program gardens. She will serve as a point of communication for each region and Reference Garden as we strive to add more gardens to the program. She will also ensure that all gardens are in compliance and that sponsor information is current. She will prepare an annual report to the board on the state of the Program and key points about particular Program gardens. We expect that the Program will improve as Barbie works to share best practices and new ideas.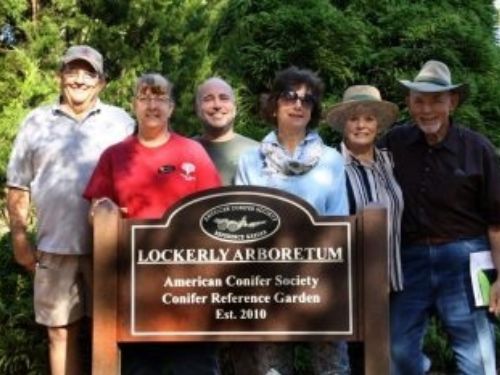 Barbie has also worked on and chaired many of the regional auctions in the SE and is chairing the auction for the 2018 National meeting, to be held in Raleigh, NC next year. If you would like to donate a plant (or two!) to the 2018 auction, please email Barbie. And while you're at it, ask her about the Reference Garden Program!
Comments