A Garden is Lost, A Gem is Discovered: National 2017 Update
A Garden is Lost, A Gem is Discovered: National 2017 Update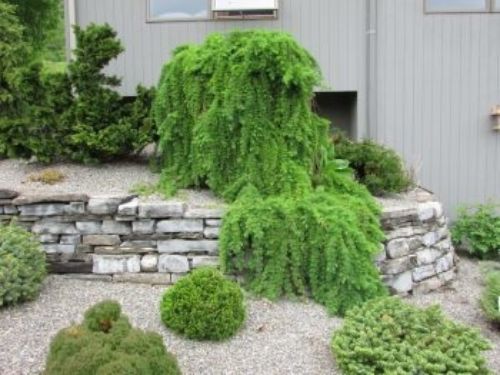 In early May we learned that the Ryan/Murphy Garden, featured in the CQ, Spring 2017 Issue, was no longer available for our 2017 National ACS Meeting. Fortunately, as several "Plan B's" were being considered, an extraordinary garden came to our attention. On May 19th we visited, "The Kraft Gardens on Crooked lake".
The Gardens are situated on a Hillside overlooking Crooked Lake. Both house and gardens are designed to take advantage of this unique landscape feature. Crooked Lake is 70 feet deep and covers an area of 105 acres. It is one of the Tully Lakes, a group of six lakes called "kettles". Each lake was formed from large chunks of glacial ice that melted and left a depression. You may get to see some of these lakes as we travel to the Kraft Gardens.
Crooked Lake is a world class wonder sitting astride the St. Lawrence Seaway Divide. It is a kettle lake with no inlet and two drainage outlets. One outlet drains north into Lake Ontario and the other South into the Susquehanna River. The outlet flow varies with the seasons and the water depth. The Divide moves and may at times be happening right behind the Kraft Gardens.
This unique setting is the perfect backdrop for the Gardens. Donna Kraft, our hostess, discovered the beauty and grandeur of weeping conifers many years ago. The Gardens are anchored by at least a dozen mature and unique specimen conifers. The steep hillside allows conifers to cascade and tumble down several terraced paths. No artifice is required to display the beauty of these conifer ''beasts". The Kraft Gardens are enhanced by the conifers rather than dedicated to the display of conifers. A water feature with rapids and falls adds sound and serenity to an exquisite display of plants.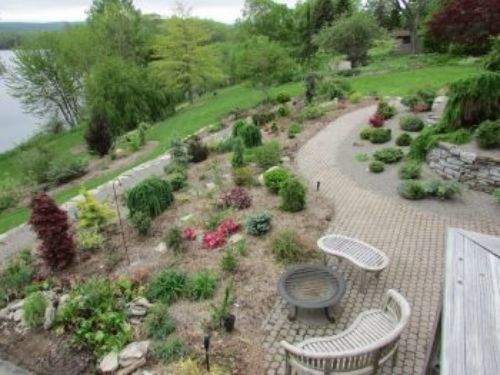 Please enjoy the few photos included within this short article. More importantly, please attend our 2017 National so that you can enjoy this garden gem.
Comments