A Fun Time at the Camellia Festival
A Fun Time at the Camellia Festival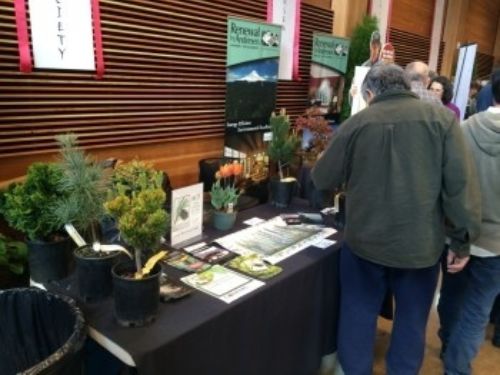 The American Conifer Society was a sponsor of the Newberg Camellia Festival again this year at a celebration of the beauty of Pacific Rim cultures through art, food, performance and horticulture.
This year's activities included a bonsai demonstration by Alan Taft, performances by Lee's Lion and Dragon Dancers, the Soaring Phoenix Martial Arts troupe and hula dancing.
As in years past, the plant sale will benefit the Chehalem Cultural Center, the site of the event. The camellia was dedicated as the City of Newberg's official flower in 1949. This year the Oregon Camellia Society had their annual bloom competition hosted at this event.
There was a demonstration of the amazing array of camellia blooms available to Pacific Northwest gardeners!
The ACS will had a membership table on site and fielded questions from
the estimated 3,500 visitors.
Comments