$2500 Scholarship for horticulture, plant science and forestry students
$2500 Scholarship for horticulture, plant science and forestry students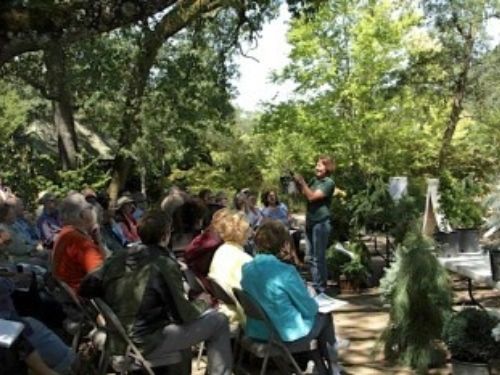 We are pleased to announce the 2014 $2500 scholarship for horticulture, plant science or forestry students. This is the tenth year in a row that we have offered this award. Education is one of the key components of the ACS's mission and we encourage qualified students to apply. Information and application forms can be found on our website or by contacting Gerald Kral, head of the ACS Scholarship Committee, at 900 N. Winton Rd., Rochester, NY 14609 ([email protected]). Applications will be accepted until June 1st, 2014.
The ACS is an international non-profit organization dedicated to furthering the knowledge, appreciation and conservation of conifers both in the wild and in cultivation. We number amongst our membership academics, students, nursery professionals, hobbyists and collectors. Our publications, meetings and events are information-packed, fun and often involve access to rare and unusual plants!
Don't forget, too, that we have 100 FREE student memberships for full-time students majoring in horticulture, forestry or plant sciences. A free membership is a great way to learn about our mission and meet conifer lovers from all over the world. Whether your passion is preserving the native conifer forests or developing the hottest new garden-worthy cultivar, you'll find kindred spirits amongst our membership and myriad opportunities to learn about all aspects of conifer development, cultivation and landscape use.
And, for department heads: the Jean Iseli Memorial Grant of $4,000 is awarded to public gardens, arboreta or horticultural institution that have demonstrated their support of the development, conservation and propagation of conifers with an emphasis on dwarf or unusual varieties. Does your campus arboretum or garden qualify? If so, we'd love to have you apply. The ACS also grants awards annually to qualifying research projects involving conifers.
We look forward to welcoming students to the ACS!
Comments