2023 National Meeting Registration
2023 National Meeting Registration
The Southeast Region Invites You to the 2023 National Meeting in Charlotte, NC, April 26th-29th, 2023
Come celebrate 40 years of the American Conifer Society with us, 1983-2023!
National Meeting Registration is now closed.
Early Bird Registration Deadline: February 26th, 2022
Regular Registration Deadline: March 26th, 2022. No registrations at the door.
Cancellation Fee: $75 per person - No cancellations taken after March 26th, 2023.
The Post Tour will be held April 29th, 2023. You must be registered for the National Meeting in order to attend the Post Tour.

National Meeting Chairs: Jeff Harvey, Jennifer Harvey
Contact for Auction Donations: Jeff Harvey. Important Plant Donation Information (See Below).
NATIONAL MEETING (April 26th-29th)
Program Overview: After a very successful September 2022 National Meeting - we are excited to be hosting the next National Conifer meeting in Charlotte, NC. In April, we will be in the Southeast Region with wonderful conifers to see. Our planning team will also be compiling a list of additional gardens for those who want to arrive early or stay late. The Charlotte area is a great place to visit and many of the spring flowering trees and shrubs will still be blooming for our visit. This is a once in a lifetime chance to visit the 300-acre private Bartlett Arboretum. They are building the largest collection of conifers in the country! Don't forget the American Conifer Society auction! A perfect opportunity to get those plants that are unusual and hard to find.

NATIONAL MEETING SCHEDULE:
Wednesday
9 am - 11 am ACS Board Meeting
9 am - 4 pm Auction Setup
3 pm - 5 pm Registration Desk Open
6 pm Dinner/Speaker/Silent Auction

Thursday
Breakfast
Bartlett Arboretum/Speakers/Lunch
Return to Hotel
Silent Auction/Dinner/Speaker/Live Auction

Friday
Breakfast
Bartlett Arboretum/Speakers/Lunch
Return to Hotel
Silent Auction/Dinner/Live Auction

Saturday
Breakfast 7 am Morning After Sale
Post Tour (Optional and you must register for this event separately)
- 3 private gardens
- Nursery stops
- Lunch and dinner
- Other great fun!

NATIONAL MEETING HOTEL: Hotel registration is now closed.
Headquarters for the 2023 National Meeting is the Hilton Charlotte Airport Hotel in Charlotte, NC.

The American Conifer Society does have a special rate of $144+ tax per night (includes breakfast for 2 people) and only guaranteed through April 4th, 2023, or until our block of rooms are reserved. We will be staying at the Hilton Charlotte Airport Hotel - 2800 Coliseum Centre Drive Charlotte, NC 28217.
At the time of the event, all or some of the venues may require masks for COVID safety. We will follow State COVID guidelines or the venue's requirements at that time. We will provide an update as the event approaches.
Things to do before and after the meeting, click here.
*IMPORTANT - PLANT DONATIONS* - Due to the necessity to comply with state and federal plant inspection requirements, if you plan to donate plants for the auction you must notify us prior to the meeting. Please email Jeff Harvey with details of what you plan to donate. Thank you.
ACS would love your help in sponsoring the 2023 National Event! If you'd like to participate, below are a list of sponsorship ideas.
Sponsor bus snacks $200 name on bus (4)
Sponsor Speakers (2) $1000 each
Table decorations $250
Bags for registration materials $500*
Notebook $400*
Pens for auction and meeting attendees $200*
Save your seat card with sponsors $300*
Sponsor local Horticulture students to attend $400 per student
Lunch sponsor (4) $200 each
Sponsor for first timers plant giveaway $400
Ideas with * we can include your business name and logo on the product.
Please click here for the sponsorship form, note the amount you would like to donate along with a brief description of where you would like your donation to be allocated.

We greatly appreciate your help!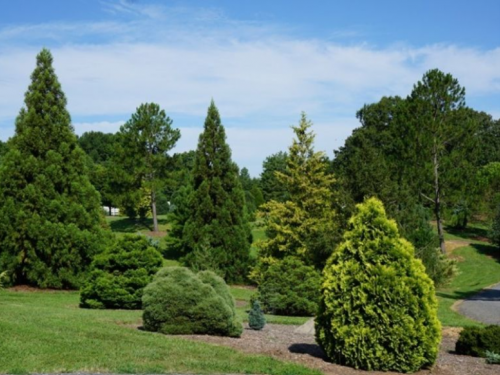 Comments