2022 National Meeting Registration
2022 National Meeting Registration
The Northeast Region Invites You to Philadelphia, America's Garden Capital September 15-18, 2022. Registration Deadline is August 15, 2022


PRINTABLE REGISTRATION FORM:

National Meeting Registration Form (Sept 15-18) - Maximum Attendees = 200.
For online registration click HERE.
Registration Deadline: August 15, 2022. No registrations at the door.
National Meeting Chairs: Mike Larkin, Frank Goodhart
Contact for Auction Donations: Ted Hildebrant. Important Plant Donation Information (See Below).
NATIONAL MEETING (Sept 15-18)

Program Overview: Where can you find over 30 public gardens in a 30-mile radius? Philadelphia! And that doesn't include private gardens. The ACS National Meeting planners, Mike Larkin and Frank Goodhart, have lined up a great schedule of talks and visits to several public and cutting-edge private gardens. Public gardens include Chanticleer, Morris Arboretum, Stoneleigh, and Ambler Arboretum of Temple University. The last two are recently anointed ACS Conifer Reference Gardens, which demonstrate that conifers are on the rise and much loved in the Philly area. Private gardens on the schedule are those of Fred and Helen Consaley, and Michael Kates. These private gardens are just as impressive for their size as the public gardens, given that they don't have the public resources and staff to develop and maintain them. They are also focused heavily on conifers, which heightens their appeal.
The meeting kicks off Thursday night with dinner and a talk by William Thomas, Executive Director of the Chanticleer Foundation, on "The Art of Gardening at Chanticleer." Bill is a life member and former president of the ACS. Then we're off for two days of spectacular garden tours. You won't want to miss the popular conifer auction on Saturday night and the parking lot sale on Sunday.
The Winter 2022 issue of CONIFERQUARTERLY features a full article and pictures about the National Meeting Tour. Want to know more? Please contact Mike Larkin.

To register for the National Meeting, please click here!
The Post tour has been cancelled due to unforeseen scheduling problems.
If you plan a longer stay in the Philadelphia area, check out America's Garden Capital for more ideas.
NATIONAL MEETING SCHEDULE:

Sept 15: Arrival Marriott Hotel in West Conshohocken, Open Gardens
Sept 16-17: Chanticleer Garden, Morris Arboretum, Stoneleigh Garden, Temple Ambler Arboretum, plus 2 Private Gardens
Sept 18: Departure, Parking Lot Sale
NATIONAL MEETING HOTEL: Your hotel registration must be made separately.
Headquarters for the 2022 National Meeting is the Marriott Philadelphia West in West Conshohocken, PA, about 10 miles northwest of downtown Philadelphia.

The ACS rate is $134/night plus tax, guaranteed until August 24, 2022. For reservations, book at American Conifer Society National Meeting, or call 800-228-9290 and ask for the American Conifer Society room block.
At the time of the event, all or some of the venues may require masks for COVID safety. We will follow State COVID guidelines or the venue's requirements at that time. We will provide an update as the event approaches.

*IMPORTANT - PLANT DONATIONS* - Due to the necessity to comply with state and federal plant inspection requirements, if you plan to donate plants for the auction you must notify us prior to the meeting. Please email Ted Hildebrant, or call 585-733-1864, with details of what you plan to donate. Thank you.
SPONSORSHIP OPPORTUNITES
ACS would love your help in sponsoring the 2022 National Event! If you'd like to participate, below are a list of sponsorship ideas.
Sponsor bus snacks $200 name on bus (4)
Sponsor Speakers (2) $1000 each
Table decorations $250
Bags for registration materials $500*
Notebook $400*
Pens for auction and meeting attendees $200*
Save your seat card with sponsors $300*
Sponsor local Horticulture students to attend $400 per student
Lunch sponsor (4) $200 each
Sponsor for first timers plant giveaway $400
Ideas with * we can include your business name and logo on the product.
Please click here for the sponsorship form, note the amount you would like to donate along with a brief description of where you would like your donation to be allocated.

We greatly appreciate your help!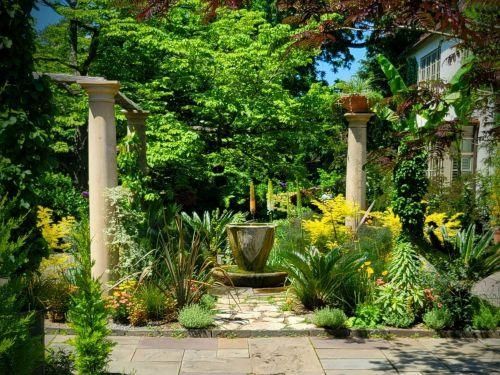 Comments