2018 Post-Meeting Tour Highlights
2018 Post-Meeting Tour Highlights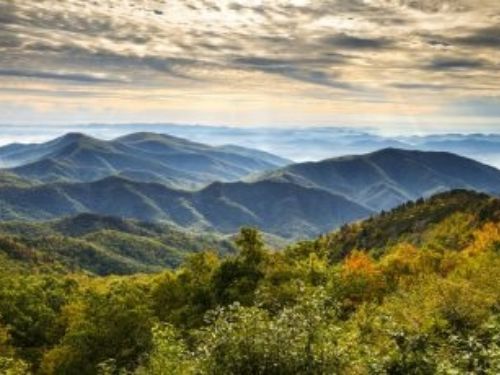 POST-MEETING TOUR (PMT) HIGHLIGHTS
(editor's note: this article was co-authored by Jennifer Harvey. Jeff and Jennifer Harvey are the 2018 national meeting coordinators.)
To register, go to the events page. This tour has limited capacity so don't wait!
This year's post-meeting tour is in a different part of the state from the national meeting—Asheville, NC! You get to drive for about four hours across the great state of North Carolina along I- 40, into the Great Smoky Mountains. I-40 is better known to coneheads as the conifer highway, because there are so many great gardens and nurseries along its length. There will be time to stop at a few, but not all, so plan ahead!
Why Asheville? First, because Asheville is one of the top vacation destinations in the country. Nestled in the mountainous region of western North Carolina, an area nicknamed 'Land of the Sky', Asheville is home to the Biltmore Estate, the largest private home in the United States, which offers a fabulous tour of the house and grounds. Asheville is also a vibrant arts community and has received accolades from national publications for a multitude of delightful attributes, from 'Hippest City in the South' (Fodors, 2013) to one of 'America's Best Beer Cities' (Conde Nast Traveler, 2015) and one of the '10 Most Beautiful Places in America (Good Morning America, 2011). Asheville should be on everyone's bucket list!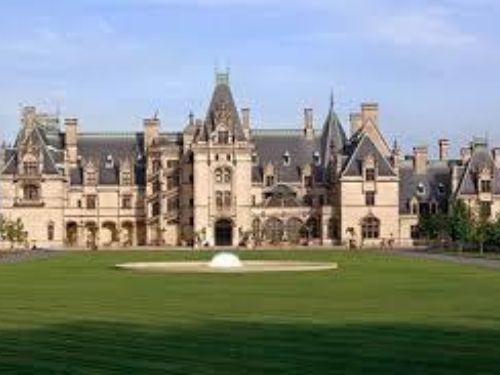 However, what got us convinced to hold the PMT in Asheville, was when one of our members—Missy Galloway—approached our planning group and asked if she could host a tour of her garden. She wanted it to be on tour in 2018, but the 2018 national meeting was already planned for Raleigh, and the tour gardens were already lined up. We needed a post-meeting tour location, so, here we come, Asheville!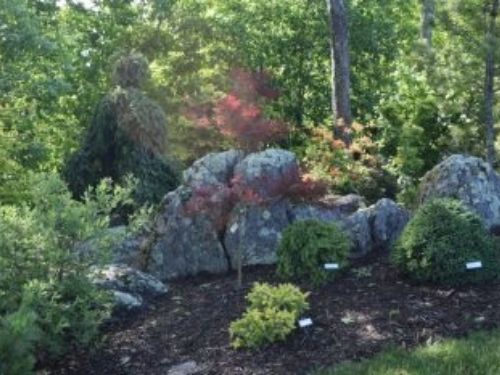 Sunday afternoon, after we arrive at the Doubletree Hotel, in downtown Asheville, we will board buses to go to Chuck and Eileen Hutchison's garden. Chuck was an NFL football player for the Cleveland Browns before he became a plant lover, and we will spend the evening in his gardens and enjoy the dinner the Hutchisons are hosting.
On Monday morning, after breakfast, we will get on the bus for a fun day at Mr. Maples Nursery and the private garden of one of the owners. On the way, we will be stopping at the garden of long-time Southeast Region members Byron and Hazel Richards. They have been gardening on their property for 40 years. The Richards caught the conifer bug early and have been active members ever since. We can't wait to see their collection of mature specimens!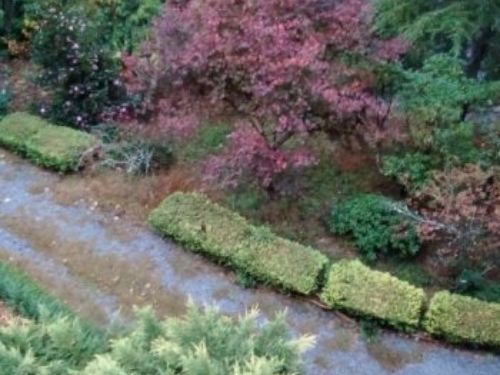 Finally, we move on to the reason for planning the post-meeting tour in Asheville—Missy and Wayne Galloway's gardens, where we will spend the rest of the afternoon. The Galloways have been working on and planning their summer retreat just outside of Asheville, on the very top of a mountain, for the last eight years. They have recruited help from our members and great nurserymen Bruce Appledoorn, Michael Balogh, and Larry Stanley. Not only will we be seeing one of the most spectacular conifer gardens anywhere, but the Galloways will host us for a farm-to-table dinner on Monday night, and to top it all off, Larry Stanley will be bringing a few choice rare plants for a post-dinner mini auction. He hasn't said yet what they will be, but I am sure they will be spectacular. Yet another reason that by itself should make any conehead not want to miss this meeting!
How will I get to the post-meeting tour
If you want to fly to the national meeting, and then go to the post-meeting tour, how is that going to work? You can rent a car, and have complete flexibility, or SER member Jessica Roberts, ([email protected]), will help you find a ride. Please contact her if you can offer to take someone to Asheville, or if you need a ride from Raleigh. Don't wait to register for the PMT, as we are limited to the first 90, and, if you attend the national meeting, you get first preference.
Biltmore Tour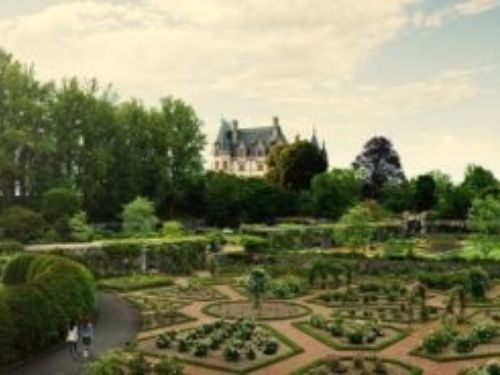 Finally, if you just haven't had enough of conifers and gardens and really want to make this a trip of a lifetime, we were able to arrange a special tour of the gardens at the Biltmore. The tour will include a discount ticket and tour of the conifer gardens. If you have never been there, it is well worth it! The guided garden tour is limited to the first 40 people, but, if you don't want to take the tour, you can get a discount general admission ticket, for which there is no capacity limit.
POST-MEETING TOUR HOTEL Double Tree by Hilton Asheville-Biltmore 115 Hendersonville Road
Asheville, NC 28803
1-828-274-1800 Code: American Conifer Society
ACS rate of $129+tax (guaranteed until May 18th or sold out) Includes breakfast
Online reservations can be made on the event page on this website. Scroll to the bottom of the page for the link.
For questions or more information, please email Jennifer or Jeff Harvey, the national meeting coordinators, or call Jeff at 615 268-7089.
Comments