2018 National Meeting Highlights
2018 National Meeting Highlights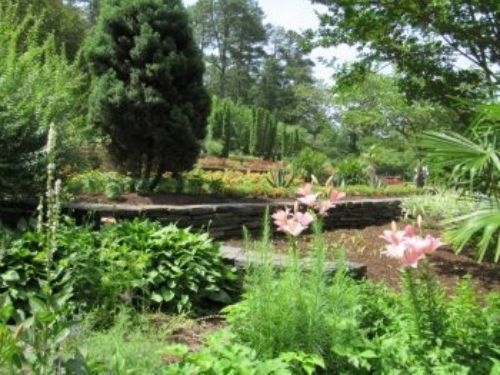 2018 National Meeting Highlights
(editor's note: this article was co-authored by Jennifer Harvey. Jeff and Jennifer Harvey are the 2018 national meeting coordinators.)
The ACS Southeast Region will host the national meeting from June 14-17, 2018, followed by a post-meeting tour from June 17-18, 2018. Our host city for the meeting is Raleigh, NC, and we will stay at the Embassy Suites-Raleigh Durham Research Triangle in Cary, just outside of Raleigh. We have some beautiful gardens and activities lined up to see and do. This article only highlights these events; to learn more about the speakers and gardens, see the related articles in the CONIFER Quarterly. Information about the hotel and the registration forms also appear on the events page of this website, your up-to-date all-inclusive source of meeting information!
Raleigh is the capital of North Carolina and is known as the 'City of Oaks', for the many oak trees which line the streets of the city center. It is one third of North Carolina's famous Research Triangle and leads the nation in many recent 'quality of life' rankings. Its Southern cuisine is famous and is augmented by craft brews and delightful music. Raleigh is a city rich in history, culture, education and beauty, and is a destination in itself; we encourage you to not only come to the national meeting, but to add a day or two on either end and explore Raleigh and its environs.
Thursday, June 14:
If you get in early and want to see two great private gardens to start off your weekend, stop by Amelia Lane's and Brandon and Ashlee Duncan's gardens. We just could not fit these great gardens on our tour, so weI hope that you can. Information about these gardens is on the website.
Our meeting officially starts with no-host cocktails and dinner on Thursday night. Dr. David Creech from SFA gardens, the arboretum of Steven F Austin State University in Texas, will speak about Taxodium distichum (bald cypress). David spoke at the Southeast Region meeting in 2015 in Chattanooga. Many of us are now growing plants that he brought with him to that meeting to test performance in other areas of the country. David will give us an update on his work.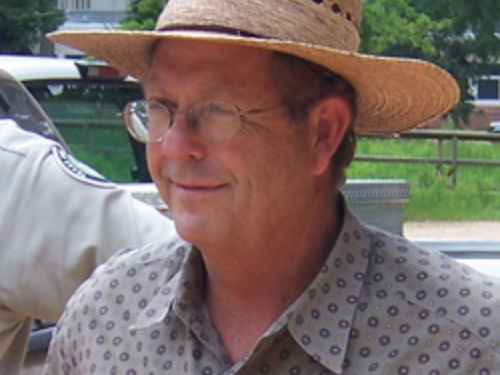 The silent auction will open on Thursday evening, too, and you will be able to bid on some very rare and unusual plants. The SE Region has 20 official reference gardens and many fine conifer nurseries that generously supply our auctions with wonderful plants.
Friday
Friday morning, after a delicious made-to-order breakfast, we will head to the Chapel Hill area to see the Unique Plant Garden,and then on to the Sarah P. Duke Gardens where we will stop for lunch and touring. Make sure to look for the huge Metasequoia while at Duke, which is reported to be one of the original seedlings brought to the U.S. from China and planted in the early 1940's. After lunch, we will touri nurseryman John Monroe's private garden. John is owner of Architectural Trees, a nursery that in past was a one of our go-to spots for conifers (they now specialize in other plants). We will have dinner at the hotel, and Tony Avent, of Plant Delights Nursery and Juniper Level Botanic Garden, will inform and entertain us with "Landscaping for Collectors", a topic we can all use, as we plant our winnings from the auctions! Tony is one of the world's most respected plantsmen, and articles on his discoveries and exploits abound. You will find reports from Martha Stewart, articles in the New York Times and books that he has authored, if you want to learn why hearing him speak and visiting his nursery are reasons enough attend this national meeting!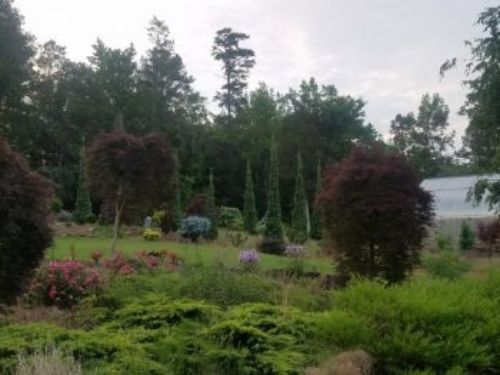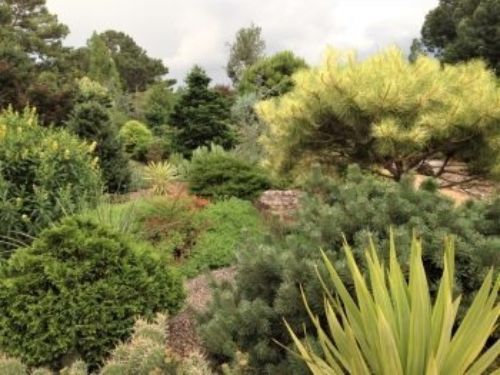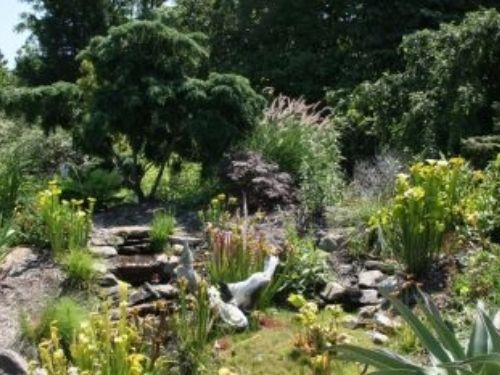 Saturday
If you haven't had enough to eat yet, you will have yet another opportunity with the hotel's made-to-order breakfast. Afterwards, we will tour the gardens of members Harrison Tuttle and, Sandy Horn, our SER newsletter editor. Both gardens are unique and truly amazing. We then head to J.C. Raulston Arboretum, one of our Reference Gardens, for lunch and a tour. Then it is on to world famous Plant Delights Nursery and Juniper Level Gardens for the afternoon. We will tour the gardens and be able to shop at Plant Delights, but make sure to save some money for the auction! Don't worry, you will still have time to bid on those silent auction plants. The silent auction will end around dinnertime. Dinner will be followed by Mark Weathington's presentation, "Collecting Conifers Around the World". Mark is Director and Curator of Collections at the J.C. Raulston Arboretum. Mark, too, is well worth hearing and we think that you will find his informative presentation very enjoyable.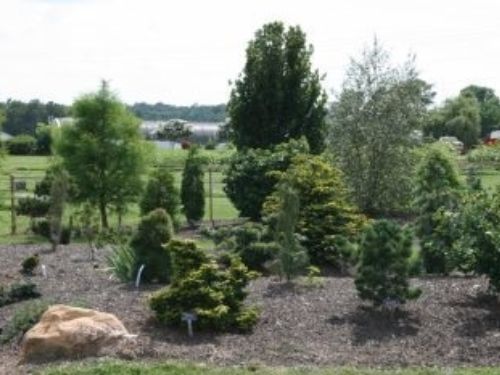 The final event is the much-anticipated LIVE AUCTION, where some of the finest and rarest plants at the conference will be up for bid. Then comes the crazy half hour in which all of the silent auction plants are distributed to their new owners, who can leave with their prizes (and whatever change remains in their pockets!)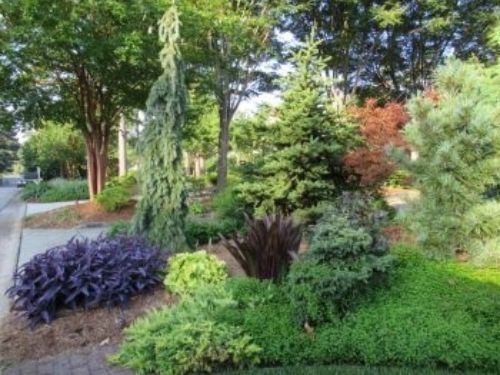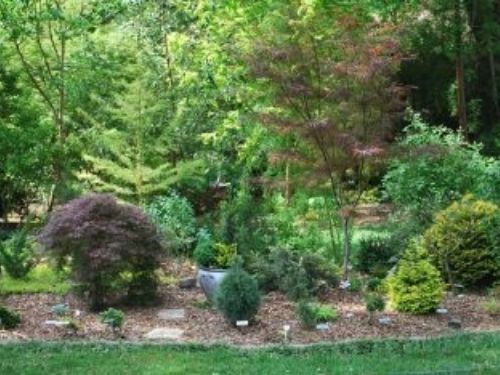 Sunday
The meeting is officially over Saturday night, but many national meetings also have something called the "Morning After Sale". We can't talk about it here, as it is not officially sanctioned by the ACS, but, if you ask any members who are veterans of national meetings, they will tell you all about it.
We are looking forward to seeing everyone. Please check out the articles and website for additional information. If this has not sent everyone into conifer overload, take a peek at what we have planned for the post-meeting tour in Asheville!
National Meeting Hotel and Registration forms
For questions or more information, email Jennifer or Jeff Harvey, the national meeting coordinators, or call Jeff at 615 268-7089
Comments