2014 ACS Scholarship Winner Announced
2014 ACS Scholarship Winner Announced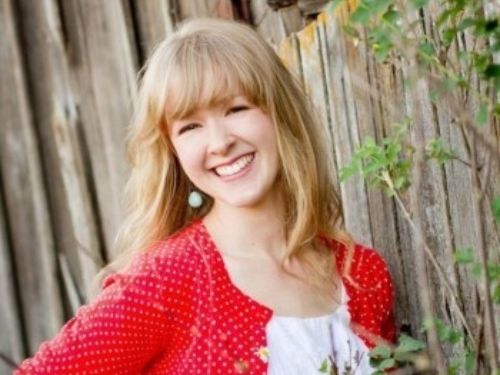 We are delighted to announce the award of the 2014 $2500 ACS Scholarship to Stephanie Krieg, of Silverton, OR, a student at Oregon State University. Ryan Contreras, himself a previous ACS Scholarship recipient, and now a professor in the Horticulture Department at OSU, was her sponsor. This fall, Stephanie begins her senior year towards her BS in Horticulture, with Plant Breeding and Genetics as her major options. Stephanie will use the scholarship to help pay for her education, and perhaps to allow her to pursue a secret passion she acquired while taking a course in plant propagation at Chemeketa Community College.
ACS member Sam Pratt, of Conifer Kingdom, gave a presentation on witch's brooms to the class and Stephanie was immediately hooked. Stephanie soon found herself looking for brooms on her commute to and from school. A few days later, while playing golf with her father in Mt. Angel, OR, Stephanie thought she spotted a broom in an old Douglas fir. A couple of holes later she spotted another "mass" in a Norway spruce. She asked Sam to check them out for her.
They both proved to be brooms and, even better, the Douglas fir broom was producing cones! Stephanie, Sam and Doug Wilson collected scion wood from both and took it to Conifer Kingdom for propagation. They named the Norway broom, 'Stephanie's Green Golf Ball' and the Douglas broom,'Mt. Angel Blue' . Both brooms are currently for sale and specimens have been planted in the ACS Reference Garden at the Oregon Garden.
The Scholarship Committee was very impressed with Stephanie's passion for conifers at such a young age. As she says, "I can't stop looking for brooms". College education is very expensive and the ACS is privileged to help this very promising young student achieve her goals. Perhaps, in her article next year for the Conifer Quarterly, Stephanie can regale us with more broom stories.
Selection this year was very difficult. All six applications received by the Committee had merit. Two doctoral candidates requested financial assistance with their theses, an arboretum horticulturist maintaining a dwarf conifer collection wanted to research and acquire new plants, and an outstanding student applied who is already donating his web editing skills to the Society.
Granting scholarships to deserving students is one of the most important things that our Society does. The number and quality of applications we receive for a group as focused and small as we are is truly remarkable. The ACS seems to be building a nice network regarding its scholarship. The Committee often gets to know some of these students quite well, exploring their skills, aspirations and love of conifers. The hardest part of our job is writing the rejection letters.
I try to put a positive twist on the disappointment and try to help them look elsewhere for financial assistance. I suggested to the arboretum horticulturist that he consider applying for ACS Conifer Reference Garden status. All are invited to reapply next year. The ACS is authorized to offer more than one scholarship per year, although we have never done so. This year's crop of stellar applicants has caused us to think seriously about extending offers in future to more than one person when merited.
I am truly honored to be your ACS Scholarship Chair. As we "age out" it is inspiring to have these young people step up and insure the future of the Society we all love.
Here's a link to a fun exchange on an on-line conifer forum about Stephanie's broom hunting experiences: New Broom Hunter!
Comments