2013 ACS Scholarship Winner Announced
2013 ACS Scholarship Winner Announced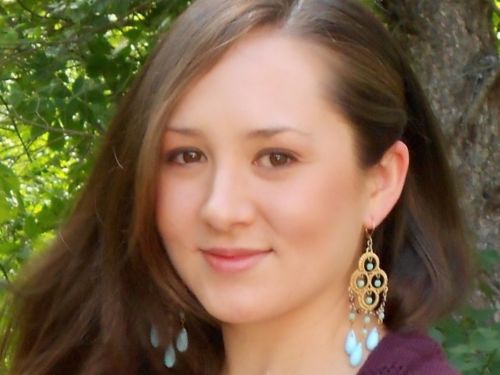 Lauren Axford of Glenmont, NY, a graduate student at Empire State Colllege (Saratoga Springs, NY), is the 2013 recipient of the $2,500 ACS Scholarship Award. A graduate of McGill University (Quebec), Axford has been working at Pine Hollow Arboretum (Slingerlands, NY) on various projects including the propagation of their conifer collection. She was sponsored for the award by Pine Hollow founder John Abbuhl. This fall she will resume her studies at Empire State in an independent study program in forest ecology. The ACS scholarship funding will be used to purchase relevant texts and necessary materials for collecting and germinating seeds and testing various grafting techniques on Pine Hollow's most notable conifer species.
Some conifers included in Axford's project are Calocedrus decurrens, Cryptomeria japonica 'Kitayama' and Picea sitchensis 'Compacta' (for exceptional winter hardiness) and Chamaecyparis lawsoniana (one of two specimens to be featured in an upcoming ACS Conifer Quarterly) that is now 35' tall and 11' in diameter and is the only specimen of many attempts to survive the Arboretum's winters.
Axford will also use some of the scholarship funds to prepare a report and write an exclusive article for the CQ on the results of her research. In a press release announcing the award, ACS Scholarship Chair Jerry Kral said, "Conifers showing provenance to the outer limits of hardiness are rare and show great promise in introducing some excellent cultivars to more Northern conifer enthusiasts. Testing for the best methods of propagation is good science and good for the green trade."
Previously Axford worked as an Administrative Horticulturalist with the New York City Department of Parks Natural Resource Group at the Greenbelt Native Plant Center, a vast nursery and seed bank complex focusing on providing locally sourced native plant material and guidance for restoration projects in the NYC Metro area. After the birth of her daughter in 2012 she relocated to upstate New York to focus on forest ecology.
"The ACS Scholarship has a rich, ten-year history of providing exceptional young scholars with the opportunity to experience original research and publish in the Conifer Quarterly," noted Kral. "Axford continues this tradition."
Comments