Western Region presents - 2022 Garden Tour
Western Region presents - 2022 Garden Tour
Date: Saturday, May 7, 10:00 AM - Saturday, May 7, 2022, 4:00 PM
Place: , West Linn, Oregon
The Western Region American Conifer Society and North American Maple Society are cross pollinating and hosting a Dual-Society Spring Open Garden Tour! We hope you can join us to celebrate Mother's Day weekend by strolling three fabulous private gardens, hosted by Anton Klemens, Jeff Herbst & Gene Rozenboom.
This is the best time of year to see all three gardens, in what we call the 'Spring Pop' time of year, when the flowers are starting to blossom, the Maples show their best spring color and the conifers will be pushing their new growth.
We will have maples for sale from Crispin Silva, of Crispin Creations and a limited number of rare conifers will be for sale from one of the garden's private collections.
ACS and Maple Society members please RSVP to [email protected].
A few weeks prior to the event, those that RSVP'd will be emailed the garden addresses along
with several different places to grab a bite to eat in the area.
Garden Descriptions:
Anton & Jill Klemens- West Linn, OR
Sundial Urban Gardens showcases a wide variety of rare conifers & Japanese maples and is considered a 'Collector's Garden", with over 600 plants. We are on a corner lot in an urban setting with a sloped yard features many boulders and accent rocks, water features and strolling pathways- you will always find a treasure around every corner.
We have lived in the house for over 10 years and there was a lot of lawn when we moved in. The yard has transformed over the years and is always changing. We have added splashes of color throughout the garden with different Alpines, hardy fuchsias, lilies, clematis and other perennials. We also have a vast collection of mature container plants displayed on our decks.
YouTube Video of Sundial Urban Garden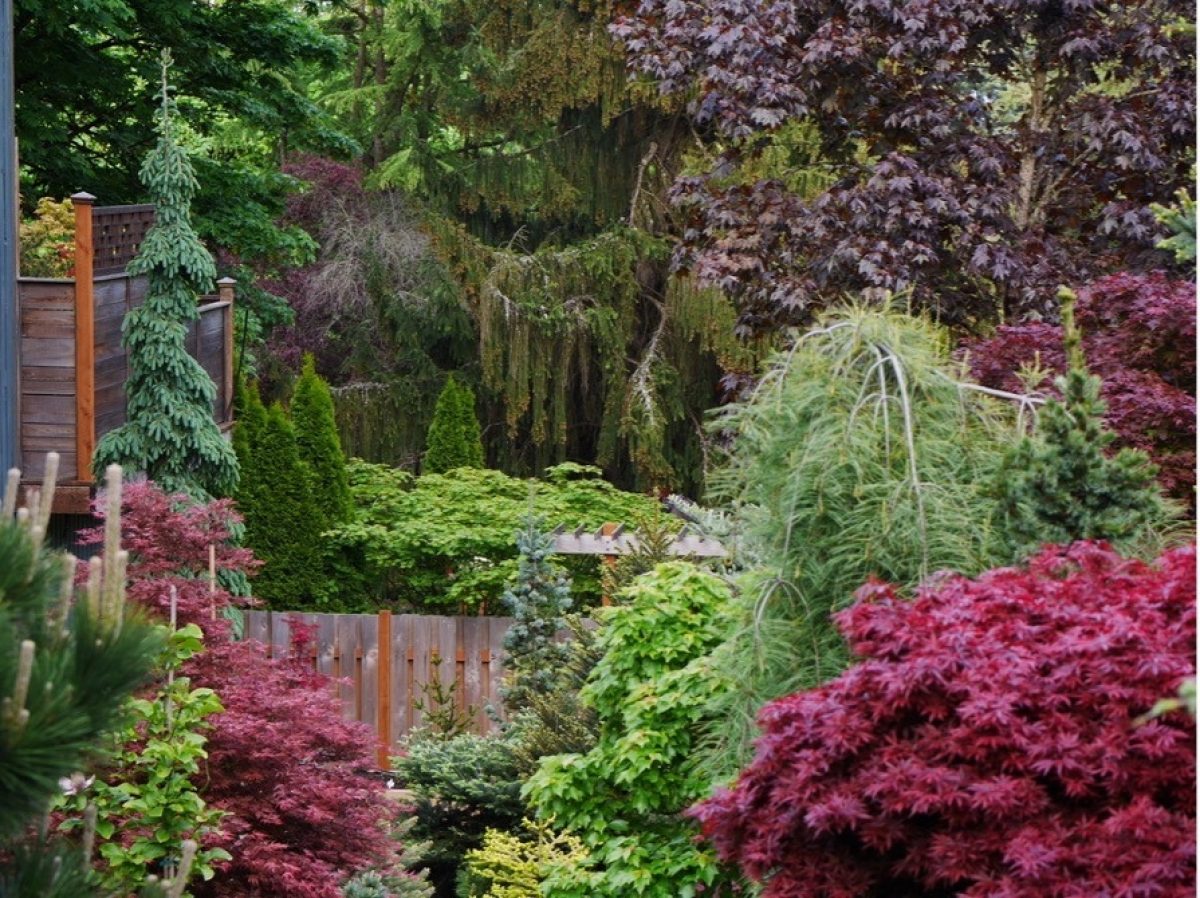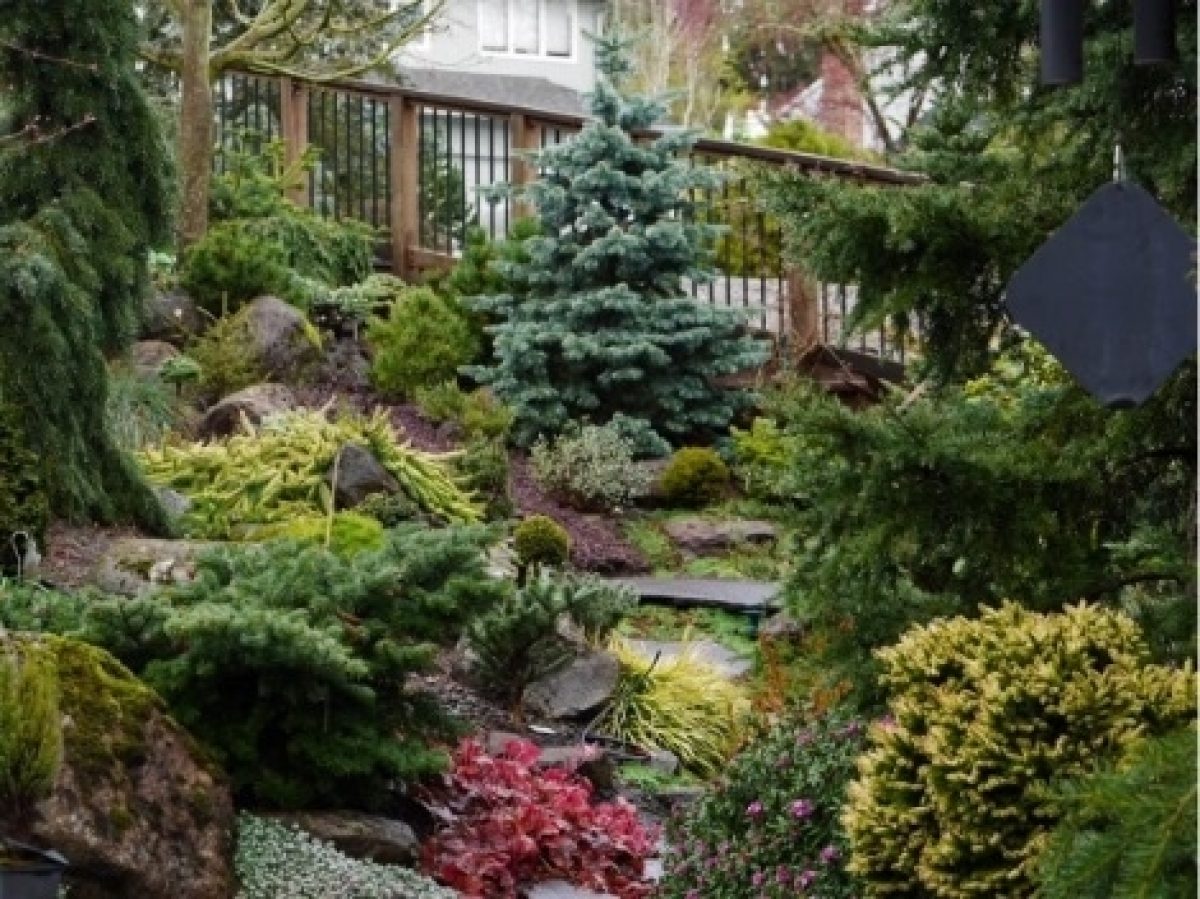 Jeff Herbst & Marge Erwin- West Linn, OR
This lovely garden is nestled comfortably on the Tualatin River among towering firs and cedars. The garden not only showcases rare 'collectors' conifers and maples, it also has a large collection of other ornamentals, including rhododendrons, camellias, various shrubs and perennials. It is vastly different from the blackberries, ivy and laurels when we moved to the property in 1990.
Take the long-shared drive all the way down to the end.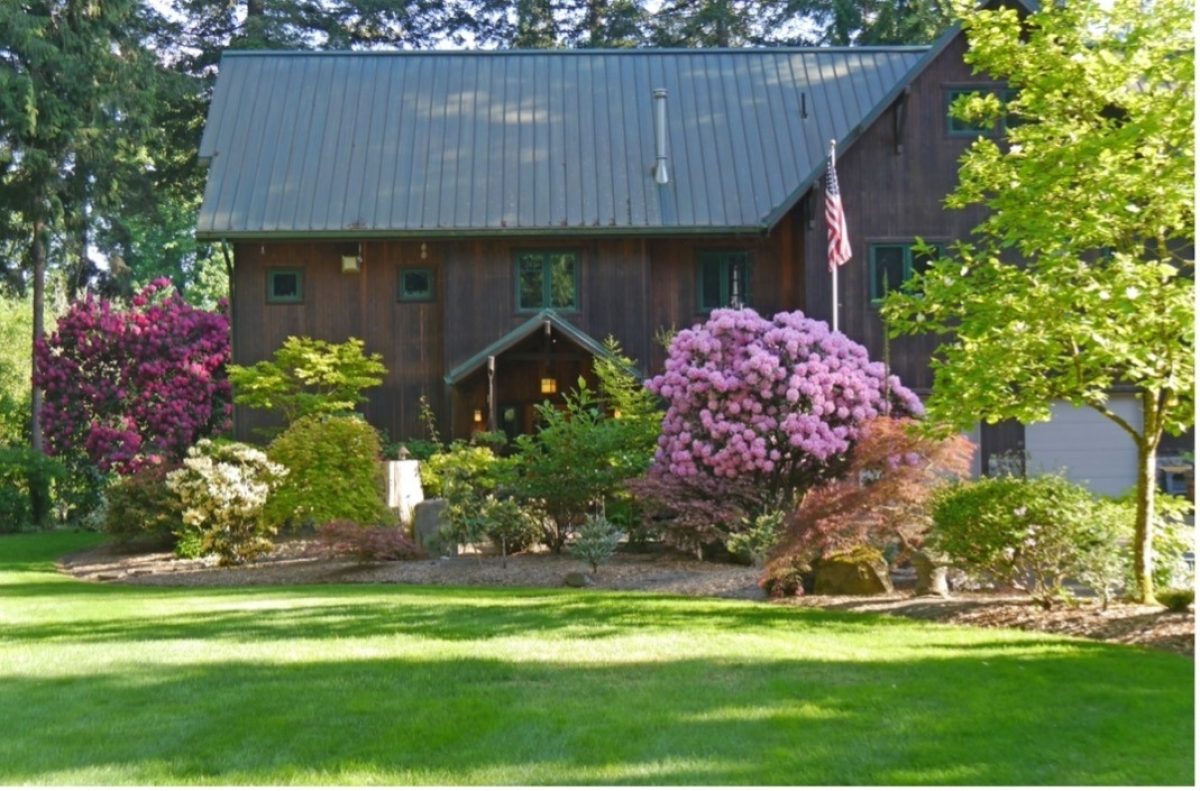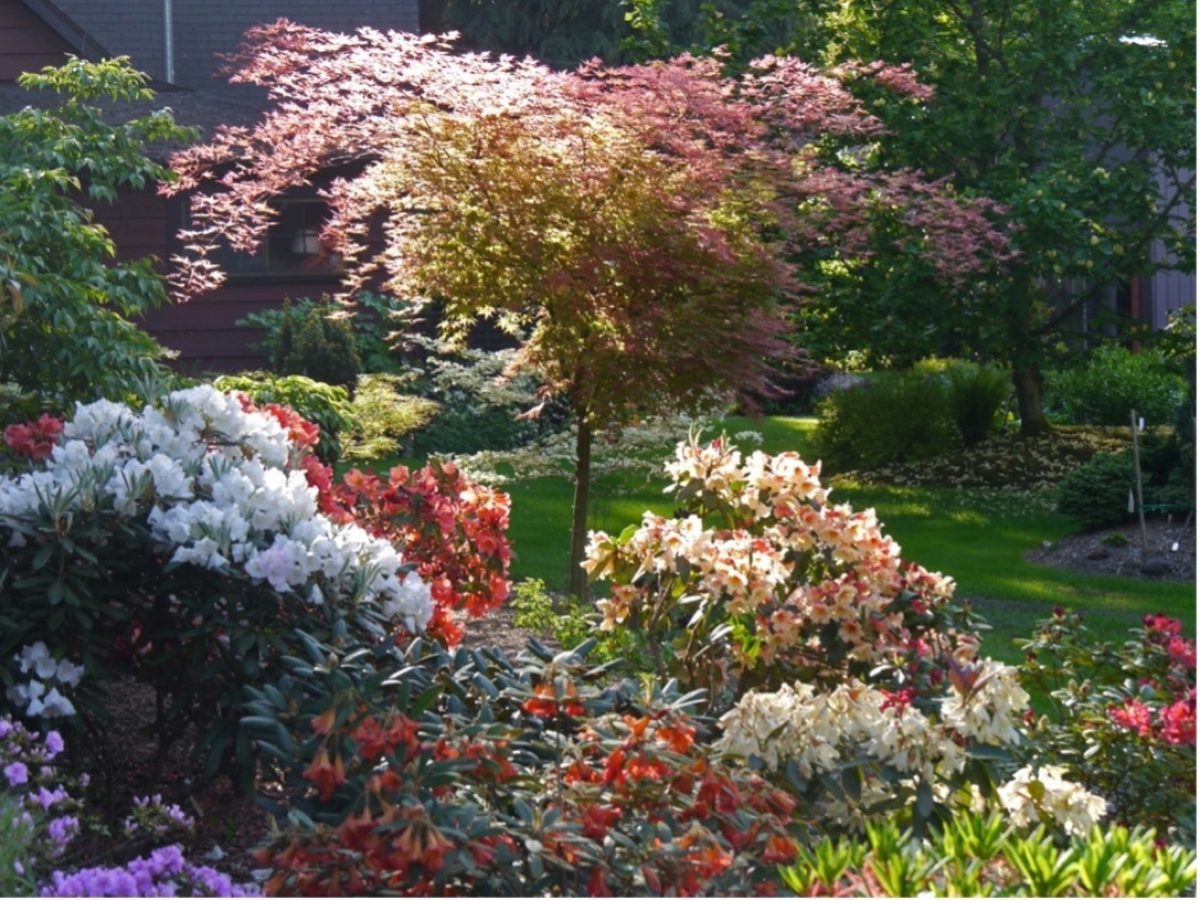 Gene Rozenboom & Randy Patton – SW Portland
This garden has been transformed over the past eight years from an overgrown and neglected landscape to a useful and interesting urban garden. Beautiful rock walls (and block walls) have helped create planting areas on the steep hillside. Specialty conifers and Japanese maples with unique characteristics are everywhere. The Japanese maple leaves will be colorful for the May 7 visit. Colors like peach, yellow, orange, chartreuse, chocolate brown, dark green, light green, and red. There are more than 40 cultivars of Japanese maples to view for shape, leaf color etc. Rusted steel is used extensively in the garden for the construction of the BBQ, lighting, address marker, and planting beds (for vegetables and herbs).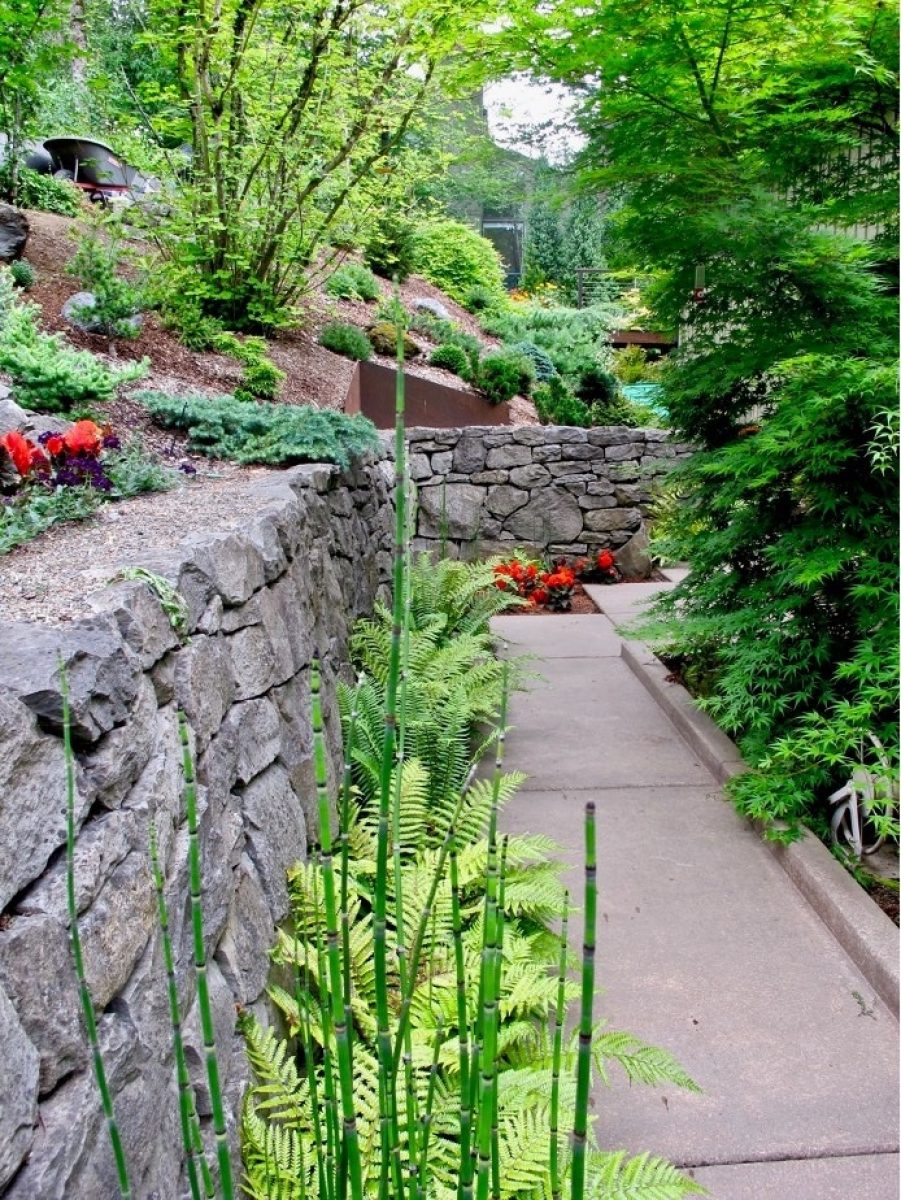 Comments