Western Region Meeting
Date: Friday, August 20, 4:00 PM - Sunday, August 22, 2021, 5:00 PM
Place: 879 W Main St , Silverton, OR 97381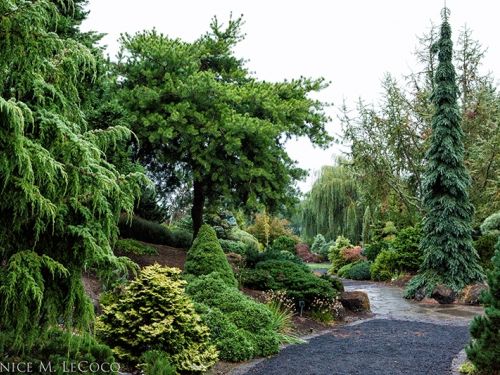 Join the Western Region for a weekend at The Oregon Garden Resort where all events will be al fresco.
Registration
Registration closed on July 31st so we could provide final attendance numbers to our caterers. Please reach out to the event organizers if you failed to register in time.

Lodging

We reserved a room block at the Oregon Garden Resort, at the discounted rate of $189/night. To secure your lodging, go to the hotel's website and click on the green 'book now' button. You will be redirected to a new page, which features room types (at standard rates). On the upper right you will see an option to 'ADD CODE'. Click on this and choose 'Group Attendee' in the drop down. Enter AMCON and you will be redirected to a calendar page, where you can select your check-in and check-out dates. Complete the booking process. (This is easier than this explanation makes it seem; you can also call the resort at 503-874-2500, extension 0, and give them the group code when booking.

If the Oregon Garden Resort is sold out before you've had the chance to reserve, there is also lodging available in nearby Silverton and 25 miles away in Salem. We recommend trying.
Silverton Inn & Suites, 310 N Water St, Silverton, OR 97381, +1.503.873.1000
Best Western Mill Creek Inn, 3125 Ryan Dr SE, Salem, OR 97301, +1.503.585.3332
Introduction

Over 50 Coneheads attended the 2016 Urban Garden Tour, so we are "bringing most of the band back together" and turning this well attended event into an official 2021 Western Region meeting! You will have the rare opportunity to go on an American Conifer Society garden tour of two exceptional private gardens located in West Linn, OR, owned by passionate collectors who created fabulous gardens, using a grand array of ornamental plants, trees and conifers in their designs. In the afternoon, as we head back to the Oregon Garden, we will stop at long time ACS supporter Russell's Nursery.
Given the lingering Covid-19 pandemic, this will be a self-guided tour, however, owners will be on site, ready to discuss their creations! Be aware that there will be no bus transportation associated with this event.
Friday, August 20

Check in / meet and greet at the Oregon Garden Resort, near the garden's main entrance.

Arbutus Garden Arts, 4235 SE Harney St. Portland, will also be holding an open house for meeting attendees. Norm and Deb, longtime ACS members will be opening their retail collection for your shopping pleasure. 503-662-3704, www.arbutusgarden.com. We'll clarify timing as we get closer to the meeting date, or you can call them and make a specific appointment.
Friday evening, we will enjoy a light buffet dinner featuring local fare catered by The Oregon Garden's own Little Leaf Cafe.
The night's keynote speaker is John Albers, author of three fine gardening books, including the just-published Growing Conifers. John will be happy to sell you your very own copy, or sign your book if you already have one.
Saturday, August 21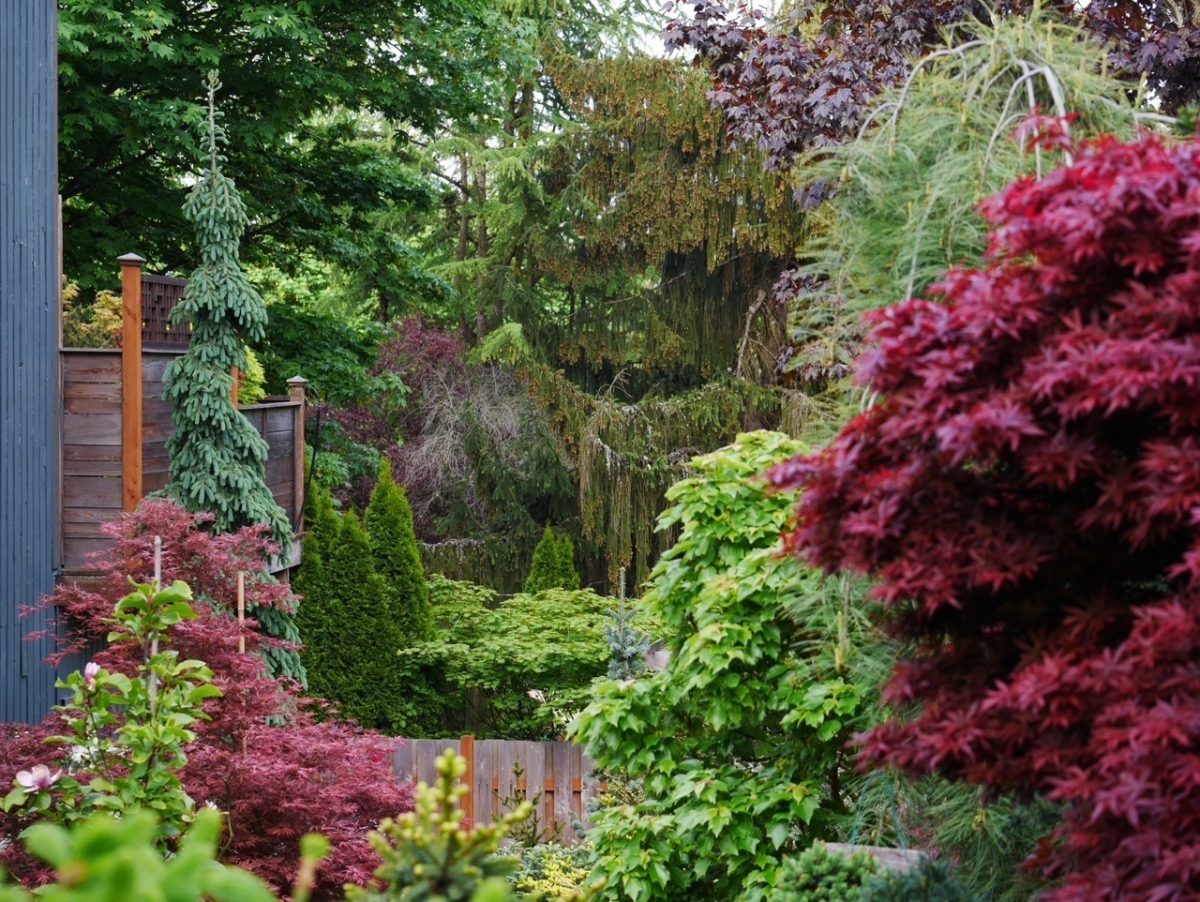 Saturday morning, the group will split into equal numbered sub-groups and head north to West Linn. The gardens are approximately a 50 minute drive North from the Oregon Gardens and approximately 10 minutes away from each other.
Given this year's environment, we will not provide lunch. Instead, attendees can, at their own pace, pick up lunch at a number of different restaurants located near both Gardens. We will provide several options.
In the afternoon, we will visit, each 'carload' at its own pace, Russell's Nursery in Aurora. At Russell's Nursery, everything is propagated on site, grown in native Willamette River sandy loam soil, and dug by hand. The nursery grows Japanese maples and common evergreens, but is best known for its deep selection of grafted conifers, many of which are rare and unique. The Nursery has a modest display garden with a great selection of mature specimens through which we will be able to wander.
Saturday night will feature dinner catered by Silverton's own Willaby's and a live auction of choice conifers.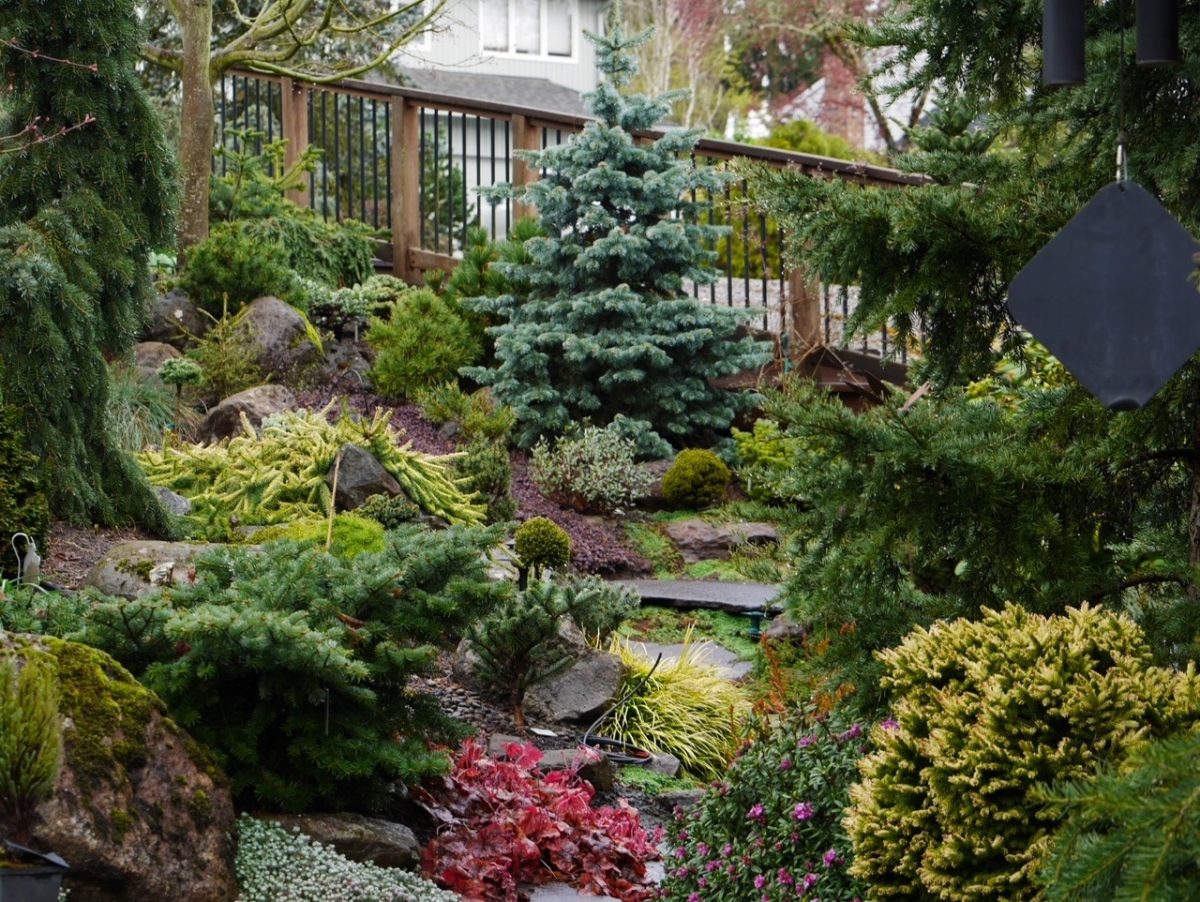 Sunday, August 22
Although the meeting officially ends on Saturday night, attendees can visit nearby Sebright Gardens, which has lovely display gardens and a nursery, and Crispin's Creations, a nursery owned by Crispin Silva, in Molalla, known for his Ginkgo and maple selections.
So save the date and get ready to talk conifers again IN PERSON!
About the private gardens

Former ACS(WR) Director, Anton Klemens and his wife, Jill have been collecting plants for over 10 years now with over 600 plants in their West Linn garden. Their garden design features a variety or rare conifers and maples rich in color and texture, all artfully displayed on a small corner lot. Large boulders along with strolling pathways add contrast to the landscape.
ACS members Jeff Herbst and Marge Irwin's lovely garden is nestled comfortably on the Tualatin River. Their garden not only showcases conifers and maples, it also has a large collection of other ornamentals, including rhododendrons and perennials.
We hope to see you there!
Questions? Email or call David Olszyk, Joe Carli or Anton Klemens

Comments
FYI- Just had a very disappointing visit to the Oregon Garden. Weeds are the prominent focal points. Expectations should be lowered, or the Garden avoided all together.

Hi Barbara, we have 2 months to correct this problem using ACS volunteers. Turns out that Covid decimated the maintenance staff at the Garden. At the moment there are only 2 paid workers maintaining the entire garden.
David. Thank you for your support of The Oregon Garden. It takes a village to assist and correct this showplace. There isn't any site that hasn't suffered because of COVID and Silverton's spectacular ice storm. We as a society should understand the issues
I don't want to sound presumptuous, but I will be coming back to Paradise, CA through Sisters in September. I would love to see the private gardens if possible then. Is this something the owners would consider?