Virtual Presentation: Aesthetic Pruning: Tools and Techniques by Elmer Dustman - 12 Feb. 2022, 1:00 Eastern/12:00 Central
Virtual Presentation: Aesthetic Pruning: Tools and Techniques by Elmer Dustman - 12 Feb. 2022, 1:00 Eastern/12:00 Central
Date: Saturday, February 12, 1:00 PM - Saturday, February 12, 2022, 2:30 PM
Place: , ,
This event is free, but you must register to receive the Zoom link to view the presentation.
Elmer Dustman discusses how aesthetic pruning can enhance the beauty of your conifers. His presentation includes a step-by-step demonstration of the techniques and tools, as he practices the art of aesthetic pruning on a cloud-pruned juniper.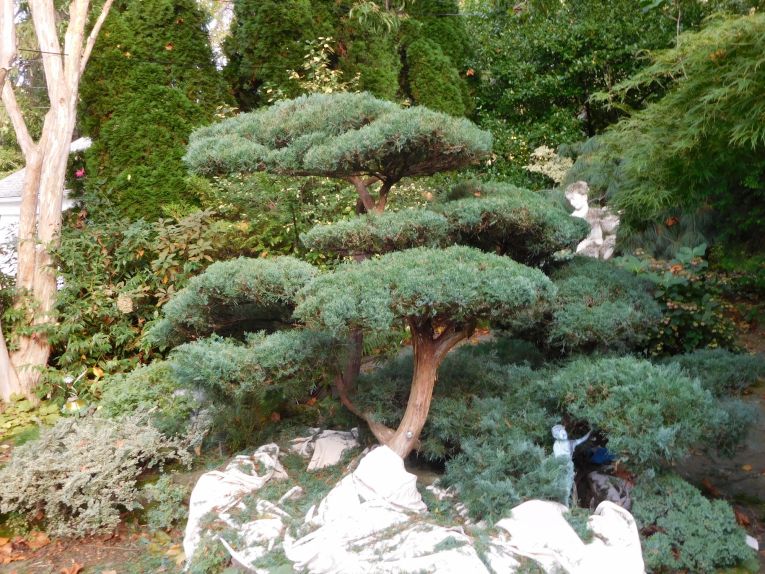 Elmer and Joyce Dustman grew up in farming country, rural upstate NY. Once in their home outside Rochester NY, they started gardening - veggies, fruit trees and flowers. It was when Elmer stumbled into Bonsai creation and care 44 years ago that his latent ACS (Addicted Conifer Syndrome) was ignited. Joyce and Elmer attended their first ACS event in Philadelphia in 1995 and soon brought their daughter, Christie, to the Central Region national "Heartland" meeting in 1997. It was all over from there. He served two terms as an ACS Director and with his partner in conifer crime, Gerald Kral, organized ACS National Meetings and three Regional Meetings for the Northeast Region. Elmer was awarded the Marvin and Emelie Snyder Award of Merit for Dedicated Support of the American Conifer Society in 2018.
Elmer's expertise in pruning combines his study with Bonsai Master Bill Valvanis in Rochester, his life long gardening experience of fruit tree pruning and farming, his love of the Japanese aesthetic with focused study of the newest thinking and techniques of modern day arborists like Dr. Shigo and Dr. Ed Gilman. At his core, Elmer seeks the "essence of the tree" and aesthetic pruning techniques. A tool afishionado, Elmer is always trialing new tools to find the best and most efficient ways to prune and guide his plants, always the right tool for the right cut. His clients seek out his pruning expertise and one of those clients is Gerald Kral!
Comments