SF Bay Area Conehead Gardenfest
SF Bay Area Conehead Gardenfest
Date: Sunday, April 10, 11:00 AM - Sunday, April 10, 2022, 2:00 PM
Place: Circle Oak Ranch , 909 Mustang Court, Petaluma, CA 94954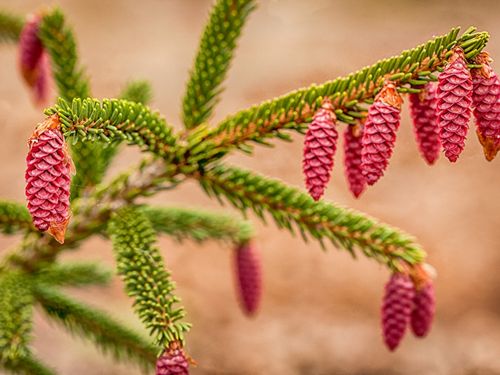 Please join us for a springtime garden romp at Sara Malone's Circle Oak Ranch in Petaluma, CA. We originally scheduled this event for last October, but it rained 6" and we unfortunately had to postpone. April is a beautiful time in the conifer garden, with new cones, young foliage and Japanese maples putting on a show.

The garden features hundreds of conifers, interplanted primarily with succulents and Australian plants, punctuated with Japanese maples and California natives. We will allow ample time to explore the garden, then gather for an al fresco lunch on the patio. After lunch, those who wish to explore more are welcome to stay.
For those of you who are considering visiting from outside the Bay Area, there are other coniferous sites worth seeing nearby, including private gardens, public gardens and stands of native trees. Happy to make some suggestions.
This event is free to ACS members. Please feel free to invite friends; we ask for a $10 donation for each nonmember, payable at the door.
Any questions? Call (707-486-0444) or email Sara Malone.
Comments