Virtual Presentation: Conifers in Historic Gardens, by Keith Mearns, Director of Grounds, Historic Columbia
Virtual Presentation: Conifers in Historic Gardens, by Keith Mearns, Director of Grounds, Historic Columbia
Date: Saturday, October 16, 5:30 PM
Place: , ,
This event is free to members. Non-members will pay a small fee. All must register to receive the Zoom link to view the presentation.
Register online now

While conifer gardening enjoys an ever increasing popularity these days, you may be surprised to know that it has deep roots in this country. From the historical introduction of conifers in southern horticulture to the reality of their implementation today, Director of Grounds Keith Mearns will present the diverse array of conifers utilized in several of the properties that Historic Columbia manages. Please feel free to peruse Historic Columbia's online Garden Database in advance of the presentation!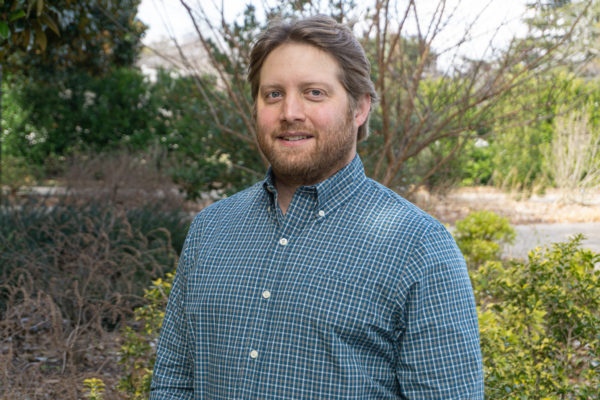 A native of Columbia, South Carolina, Keith A. Mearns has always held a deep connection with plants and the natural world. While earning his degree at the University of South Carolina, Mearns worked with the university's herbarium collection, served as the teaching assistant for several field botany classes, and spent summers alongside Roger Winn, "The Tomato Man" of South Carolina, on his organic farm. After graduating, Mearns worked at Riverbanks Botanical Garden as a horticulturist, where he was responsible for large areas of this dynamic and regionally acclaimed garden. Working for several years as the horticulturist and now over two years as the director of grounds at Historic Columbia, Mearns is responsible for the development, planting, and maintenance of all six of Historic Columbia's properties, as well as the creation and upkeep of the first publicly accessible online garden database in South Carolina. With support from the Darnall W. and Susan F. Boyd Foundation, Mearns is steering the planning and implementation of a significant garden expansion, site enhancements, and a forthcoming glasshouse project. Deeply ingrained in the community, Mearns is a board member of Slow Food Columbia and Columbia Green and works passionately to locate and preserve a number of "lost" southern heirloom crops and fruits.
Keith received the 2021 American Horticultural Society's Emerging Horticultural Professional Award, which recognizes significant achievements and/or leadership that have advanced the field of horticulture in America.
Comments