Virtual Presentation: Preserving Conifers for Future Generations, by Tom Cox - 1 PM Eastern on Saturday, Dec. 11, 2021
Virtual Presentation: Preserving Conifers for Future Generations, by Tom Cox - 1 PM Eastern on Saturday, Dec. 11, 2021
Date: Saturday, December 11, 1:00 PM
Place: , ,
This event is free, but you must register to receive the Zoom link to view the presentation.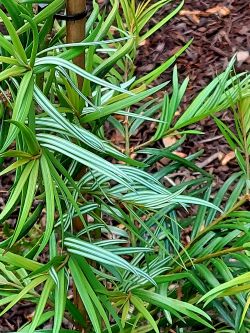 In their most recent survey, the International Union for Conservation of Nature (IUCN) estimates that, of the 615 recognized conifer species, 211 (34%) are threatened with extinction. This is the result of urbanization, logging, disease brought on by climate change, and feral animals. Around the year 2000, the Cox Arboretum took on the mission to develop an ex-situ collection of threatened conifer species. Unless pro-active measures are taken, many species of pine, fir, yew, and other conifers soon will no longer exist.

Tom will share photos and discuss his extensive collection of rare and endangered conifers, as well as the significance of conserving them. This includes topics such as preservation of unique germplasm for breeding disease- and insect-resistance clones and conservation of conifers that provide important natural compounds used in medicines.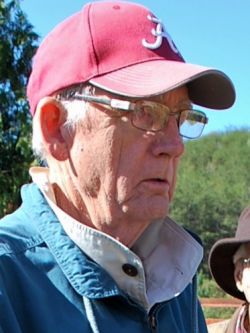 Tom and his wife Evelyn started Cox Arboretum and Gardens in 1990 when they purchased an undeveloped 13-acre parcel in Canton, Georgia. Over the ensuing 31 years, their arboretum has evolved into one of the premiere collections of woody taxa in the Southeastern U. S. In 2002 and again in 2014, the arboretum was a host garden for the American Conifer Society's national meeting and is now a frequent stop for gardening enthusiasts as well as those involved in serious plant study. Tom is a pioneer in the evaluation of conifers for adaptability in the Southeast and is recognized as one of the leading authorities on growing conifers in the region. The arboretum received full accreditation in 2012 and is now a site for the preservation of rare and endangered plants from around the world. It is now known as having the largest species collection of conifers in all of North America.
Tom is a frequent lecturer on the subject of conifers and other woody plants and is a member of the prestigious International Dendrology Society as well as Botanic Gardens Conservation International. He is a past President of the American Conifer Society and has been published numerous times in both British and U.S conifer journals. He is co-author of Landscaping with Conifers and Ginkgo for the Southeast. In 2014, his book was recognized by the Georgia Writers Association as first-runner-up in the Specialty category at their 50th year annual awards banquet.
Comments