Conifer Day in Silverton, Oregon
Conifer Day in Silverton, Oregon
Date: Saturday, August 24, 9:30 AM - Saturday, August 24, 2019, 4:00 PM
Place: , ,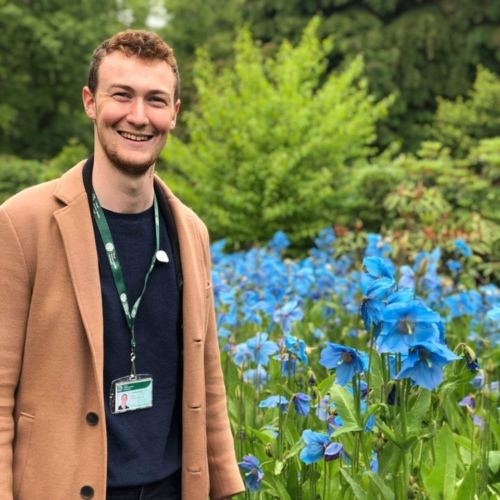 Welcome to a free ACS event celebrating all great things coniferous.

Our day starts at 9:30 am with a docent-led conifer walk & talk through the ACS Reference Garden at the Oregon Garden in Silverton. Considered by many to be the Crown Jewel of ACS Western Region's reference gardens, the Conifer Collection at Oregon Garden is a dynamic and well-appointed garden, that is always evolving, with new plant material and hardscaping installed several times per year.

At 11:00 am, we'll transition to the Oregon Garden education center, near the garden's main entrance where Connor Smith, former Iseli Nursery intern, now an employee at Scotland's Royal Botanical Garden, Edinburgh, will present a lecture entitled, Conifers, A Scotsman's perspective. This talk and slideshow starts with an overview of conifer-allied Gymnosperms, chatting briefly about Gnetales, Ginkgos and Cycads. Later, Connor will talk about the conifer collection at RBGE collection; then finish off with a discussion of cool conifer cultivars from Europe that would be well suited for gardens in the USA.
Beginning at 1:00 pm we'll descend on Conifer Kingdom, 6450 Brush Creek Dr NE, Silverton, OR 97381, for some assisted shopping and more camaraderie.

Many of you may be aware that August 21-23rd is the annual Portland Farwest Show, at the Oregon Convention Center, in downtown Portland. The Farwest Show is the biggest green industry show in The West. It's proudly produced by the Oregon Association of Nurseries (OAN), a trade organization that represents and serves the interests of the ornamental horticulture industry. Many ACS members will be attending this event. What a better way to extend the weekend, then to wrap it up at the Oregon Garden.

Meet me out West to discover horticultural gold.
For more information and answers to your questions, feel free to contact ACS President, David Olszyk or Western Region President, Joe Carli. Saturday's event is free to all ACS members. RSVP is not required. Hope to see many of you there. It's certain to be a fun and informative day.

Comments
Free...includes admittance to the garden? Is there time between the talk and Conifer Connection shopping to grab lunch? I live in Silverton