Conifer Day and Open Garden
Conifer Day and Open Garden
Date: Saturday, October 5, 9:00 AM - Saturday, October 5, 2019, 12:00 PM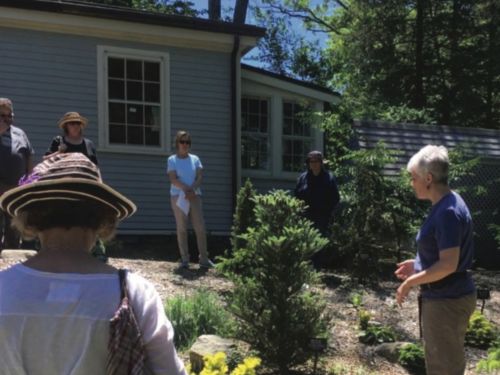 On Saturday, October 5 the Wakefield Estate in Milton MA will hold an Open Garden Day, providing an opportunity for visitors to enjoy the estate in its autumn glory with a special emphasis on our conifer collection. Celebrating the Arboretum's new dwarf conifer garden and designation as a Reference Garden for the American Conifer Society (ACS), this special day will include a morning of conifer-focused workshops led by renowned experts from 9:00-12:00pm. Each class will run around 45 minutes. Master Gardeners can receive CEUs for attending.
The day begins at 9:00am with coffee/tea in the garden. At 9:15, the first workshop will be led by Debbie Merriam, the estate's arboretum director, on starting and caring for a home collection of dwarf conifers. At 10:00am, esteemed landscape designer Christie Dustman and ACS lifelong member and self-described "Conehead" Elmer Dustman will lead sessions on pruning deciduous plants and conifers, demonstrating on the estate's conifer and maple collections. Finally, there will also be a hands-on session on creating a labyrinth using 200 donated baby spruce trees. Admission for individual sessions is $10; $20 for all sessions. Both include garden admission.
Visitors who choose not to attend the educational sessions are welcome to enjoy self-guided tours of the estate and dwarf conifer garden. Admission to the garden is $5.
For more information, call 617-333-0924 x22 or visit our website.
Comments