2023 ACS Central Region Conference and Speaker Series
2023 ACS Central Region Conference and Speaker Series
Date: Friday, June 2, 8:00 AM - Saturday, June 3, 2023, 11:00 PM
Place: DoubleTree by Hilton , 10100 College Boulevard, Overland Park, KS 66210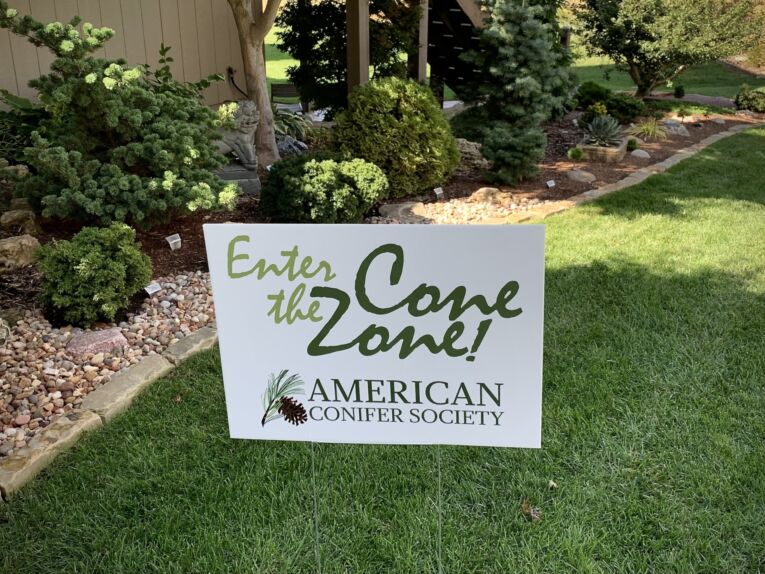 Thank you for your interest in the 2023 Central Region Conference and Speaker Series. Registration is open to ACS members and their guests.


To register, FIRST login to your ACS account via the LOGIN tab in the upper right corner of this webpage. After login, you will be redirected to the ACS homepage. From there, return to this event page.


For registration details or to complete online registration, CLICK HERE.


DoubleTree by Hilton Guest Room


Speaker Series & Conference Schedule Overview

April 10: Early Bird Registration Ends
May 10: Regular Registration Ends
May 10: Special Room Rate at Double Tree Ends
May 10: Event Refund Requests End
June 1-2: Open Gardens
June 2: Speaker Series (Optional)
June 2-3: Conference, Keynote Speaker, Garden Tours, Auctions, Meals
June 4: Check Out, Open Gardens

The ACS Central Region (CR) invites members to Kansas City June 2-3, 2023 for a weekend filled with friends, entertaining speakers, one-of-a-kind auction temptations and beautiful conifer gardens in the heartland of America. In addition to the Conference, the CR offers attendees an optional Speaker Series "pre-event" on Friday, June 2. Both the Speaker Series and Conference will be hosted at the DoubleTree by Hilton Conference Center in Overland Park, Kansas.

There are two ACS Reference Gardens nearby (Powell Gardens and Ward-Meade Botanical Garden), and several public/private gardens for attendees to visit traveling to and from the area.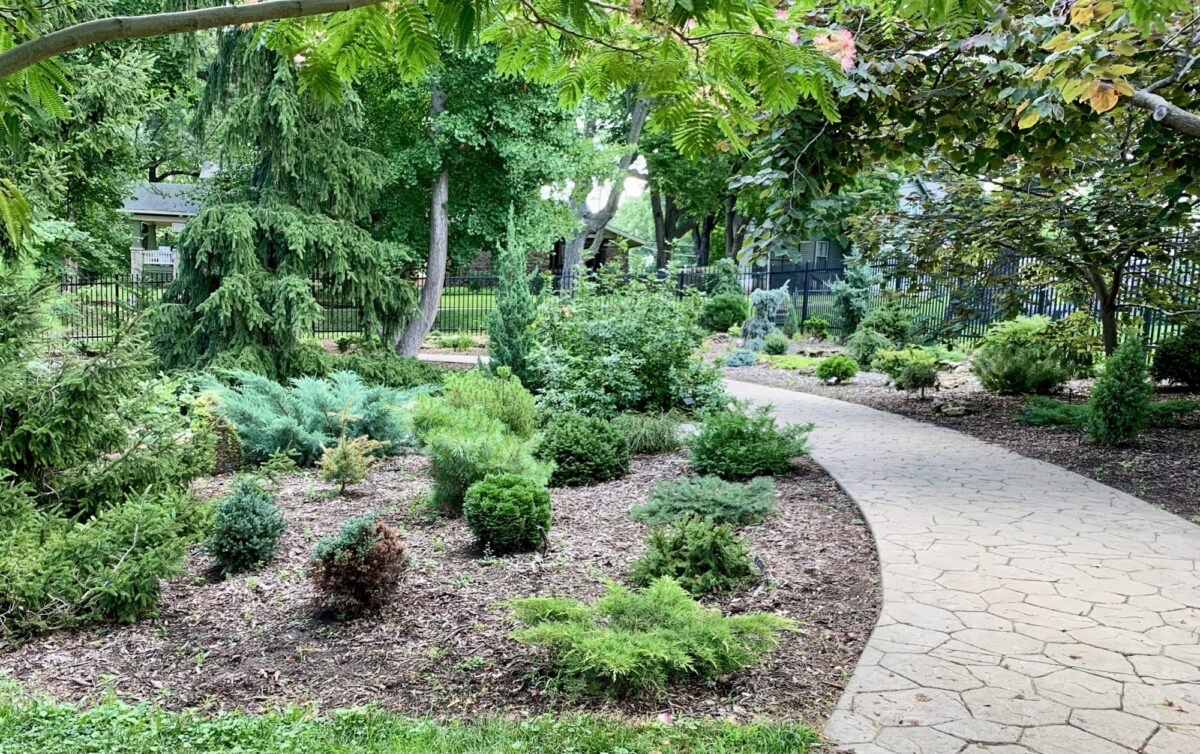 Kansas City, with 200+ fountain displays throughout the metro area, is known as the "City of Fountains". KC is famous for its barbecue, world-class museums, the Harry S. Truman Presidential Library and Home, the historic 18th & Vine Jazz District, Hallmark, the iconic Union Station and Country Club Plaza, plus much more!
CLICK HERE for a list of public gardens, nurseries and garden centers, museums, local attractions, local dining and shopping in the greater KC area!

Conference Headquarters: DoubleTree by Hilton
The conference headquarters is the DoubleTree by Hilton Kansas City-Overland Park (10100 College Boulevard, Overland Park, KS 66210), about 20 minutes southwest of downtown Kansas City. Consider making reservations early. There are a limited number of two-queen bed guest rooms available. The hotel expects to be fully-booked for the weekend. To book online CLICK HERE - www.group.doubletree.com/7zr79j or call 913-451-6100 and ask for the 'American Conifer Society" room block, code CDTCS6. Conference Room Block Rates: $129/night (king) and $139/night (two-queen beds), plus tax are available for stays during May 30-June 6. The reservation deadline for the special rates is May 10.


Speaker Series Highlights
The CR offers an optional Speaker Series "pre-event" from 8 a.m. to 2 p.m. that features a lively speaker lineup, lunch, and extra time to socialize with your fellow coneheads — all for only $35! Additional hotel rooms have been added Thursday night at the special group rate. Friday breakfast will be on your own.
There will be two presentations in the morning and one after lunch. The theme of the Speaker Series is Conifers and Companion Hobbies. Conifers play a prominent role in hobbies and art forms beyond the traditional use in gardens or collections. Our speakers bring entertaining personalities and decades of experience to the stage in their presentations.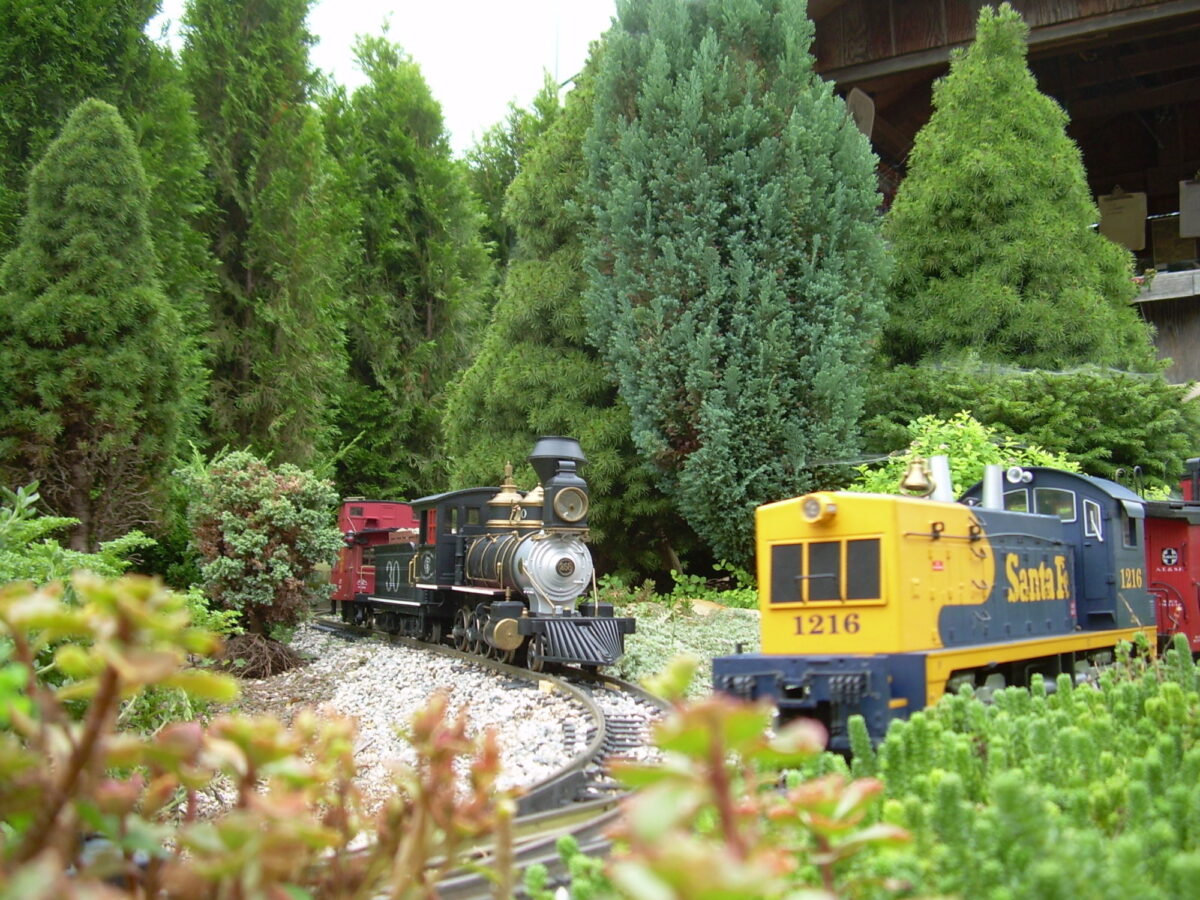 Brian Boyce. Miniature and dwarf conifers are used in the model railroad garden hobby because they are slow growing, four-season trees that can be 'cultivated' to look like full-sized trees in the model garden. Brian's presentation will take us on a visual tour of spectacular garden railroads that use conifers as model landscape features. Brian is an ACS member, life-long model railroader, working plantsman, staff horticulturist at Skinners Garden Store in Topeka, and teacher of horticulture at Johnson County Community College in Overland Park, Kansas.
Kathy Schlesinger. Conifers are used in the ancient art of bonsai, one of the oldest forms of 'living' art where trees and plants are grown and artistically designed in containers. Kathy's presentation will provide a general overview of practicing this art form, and will also include an introduction to the bonsai collections at the National Arboretum. In addition, she will exhibit several of her own traditional bonsai. Kathy is a biologist and research scientist, and has been practicing and studying bonsai for over 30 years. She is a current board member and officer of the Bonsai Society of Greater Kansas City.
Ken 'Woody' Wood. Conifer selection, whether by the average gardener, collector or hobbyist, can be complicated by marketing tactics and 'misinformation' in the information age. Woody's presentation will provide tips to help us make educated decisions on plant selection despite those best marketing efforts! Woody is the nursery manager at Family Tree Nursery in Shawnee. He began working at Family Tree at the ripe old age of 14, and after college, returned to work at Family Tree full-time. In the decades to follow, Woody's experience in the horticulture industry has helped gardeners take home just the 'right' plants.

Conference Highlights

Friday, June 2. The Conference kicks-off Friday afternoon with a cash bar reception and silent auction opening. Evening events include dinner, keynote speaker, and, of course, pacing and pondering over the amazing auction treasures!
The CR is thrilled to be joined by keynote speaker, Panayoti Kelaidis. Panayoti is a gardener, designer, plant expedition leader, lecturer, author, Senior Curator and Director of Outreach, Denver Botanic Gardens and President, North American Rock Garden Society. Panayoti's presentation will take us "Across the Great Divide: Conifers and the Rockies". The Continental Divide and Rockies lie at America's very heart, and their conifers unite conifer gardens worldwide. Panayoti reviews the history of Rocky Mountain conifer discovery, and recognizes some of the great conifer aficionados who've lived and worked there, plus the role the Denver Botanic Gardens has played in promoting conifers.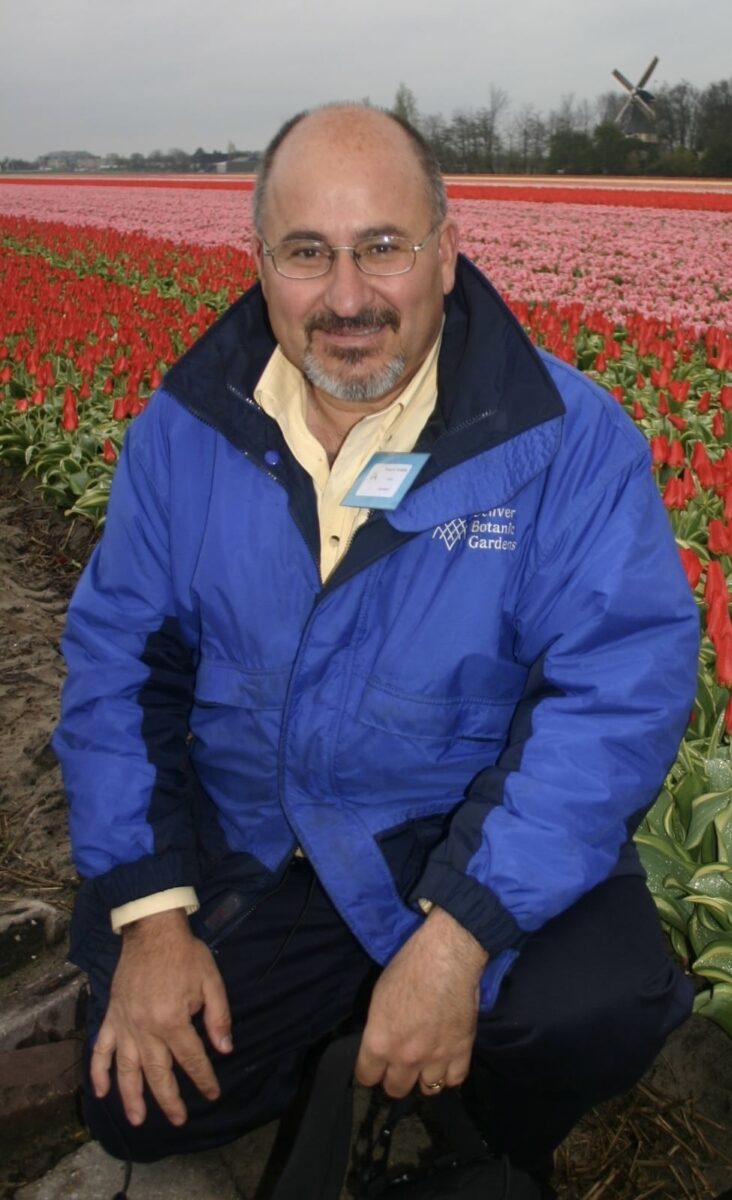 Saturday, June 3. After a hearty breakfast buffet, it's onto the buses to tour four gardens, each displaying unique conifer cultivation, companion plants and design. Lunch will be at Family Tree Nursery, a beautiful, modern garden center in Shawnee, Kansas. Yes, there will be time to shop their great plant selections! The evening features a cash-bar and dinner, followed by the silent auction conclusion and the spirited live auction.
Conference Tour Gardens
A lifelong gardener, Kirk Duncan, co-sponsor of the ACS Reference Garden at Powell Gardens, became hooked on conifers over 25 years ago. Early on, Kirk was fortunate to live near the late Marvin Snyder (former ACS President), who became his friend and mentor. After joining the ACS twenty years ago, Kirk began adding conifers throughout the garden. Gradually, his collection grew until conifers replaced most of the perennials — but not all. Kirk's hosta collection thrives under the canopy of several large deciduous trees. He also maintains a special collection of peonies hybridized by his late uncle, Myron Bigger, (Bigger Peonies, Topeka, Kansas). Kirk's love of conifers is obvious in this well-tended residential garden.
Visitors to the Bob Klein and Dee Lowe garden will be astonished at all there is to see on this 3/4-acre property. After moving ten years ago, they started to design and plant a beautiful garden that today showcases Bob's passion for conifers. His conifer collection features many unique cultivars. The garden also contains numerous Japanese maples, viburnums, plus flowering trees and shrubs. Dee uses the sunniest areas of the garden to let her wildflowers, flowering perennials and annuals shine. Bob and Dee are developing a woodland area, and a section of the garden is already designated a Certified WILDLIFE Habitat. They sited unique wooden structures in the garden as restful places to take in the views. Colorful containers, garden art, and rocks accent the overall design. Dee's artistic talents are obvious in the garden. She is also creating and generously donating one-of-a-kind pottery works for the CR conference centerpieces and silent auction!

When new ACS members Ryanne Sass and Trenton Barnes acquired the Marvin and Emelie Snyder home and garden in 2021, they were inspired to maintain the garden the Snyders began in 1959. Marvin designed the home to sit diagonally on the 1/3-acre suburban lot so that all four garden rooms could be seen from its windows. Over the decades, the garden was a showplace on local and national tours, and the subject of articles and artworks. A digital record of the garden resides in the Smithsonian Institution, Archives of American Gardens, The Garden Club of America collection. The garden features dwarf conifers species, hosta varieties, Japanese maples, dwarf gingkoes, and perennials. Much of the original brick hardscape, pathways and beautiful limestone rocks remain in the garden today. The CR recognizes Ryanne and Trenton's commitment to continue what the Snyders created, and thank them for welcoming fellow members to their garden.

Upon entering the three-acre John and Victoria Scott property, one feels transported back to old England. The architecture of their home is based on a convent ruin in Great Britain. The Scotts designed the property to capture the feeling of the Balmoral (Scotland) estate, but on a less grand scale. The beds and gardens are semi-groomed for a more natural look. The property features expansive sweeps of conifers that Victoria selected and planted 20+ years ago, intermixed with native conifers. Yellow and blue conifers are purposely placed to allow the eye to focus on specimens. The placement of large granite boulders and waterways adds visual interest and focal points. Numerous deciduous trees, including favorites Persian parrotia, katsura, and fernleaf beech, seen throughout the property add color and texture that complement the conifers on a beautiful garden stroll.

Don't Miss the Fun in Kansas City!
Kansas City caught the national media spotlight when it was named the No.1 global city for a 'workcation' in a 2022 report published by Icelandair. Kansas City is known for so many things and there is so much to see and do, this might just be a Central Region conference you want to extend into a conifercation!

For helpful tips and suggestions of how to plan your conifercation, check out Tess Park's article. Since joining the ACS in 1997, Tess and Jay Park have attended most of the Central Region conferences. They enjoy seeing as many gardens and sites as possible on their way to and from a conference. Tess Park is the ACS Central Region Vice President and lives in Carmel, Indiana.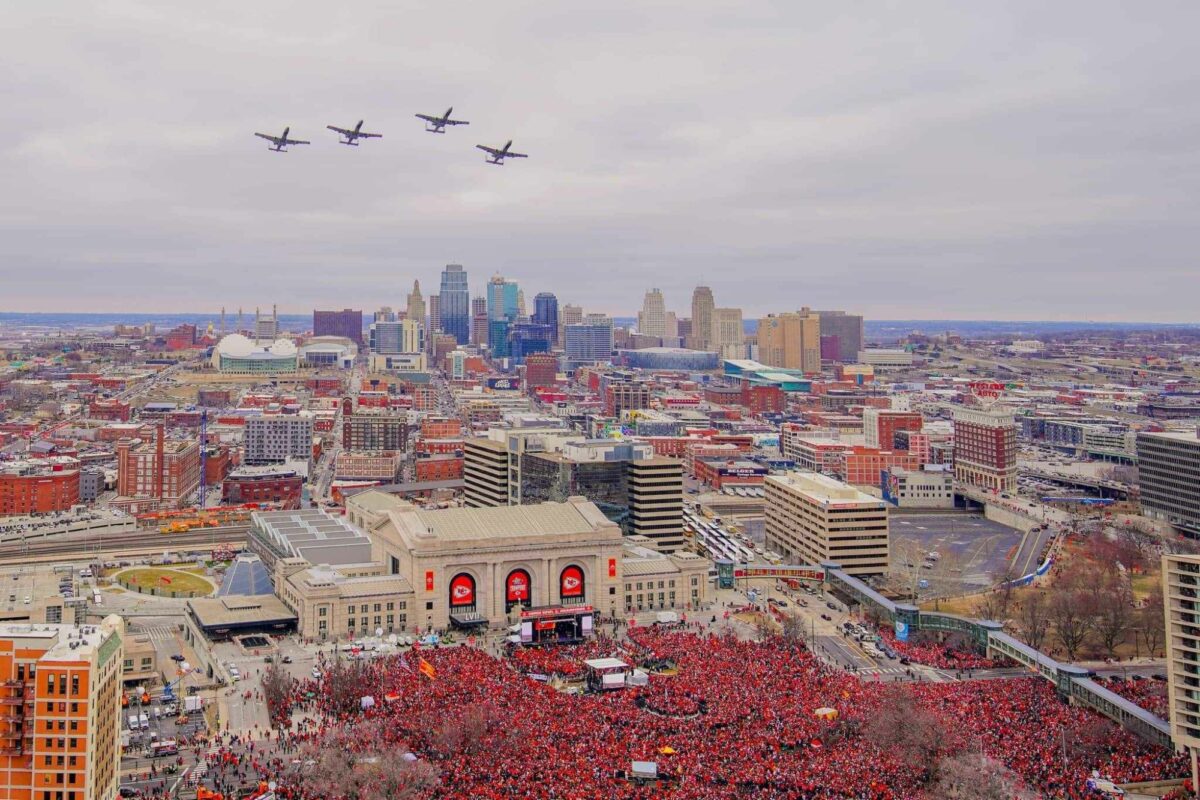 OPEN PRIVATE GARDENS: A Complete List Will Be Provided to Attendees Prior to the Conference.

Watch this space for more details as they become available.
Any questions, please contact Deb Guardia, 2023 Planning Committee.
Comments