2023 ACS Central Region Conference "Westward Ho" to Kansas City
2023 ACS Central Region Conference "Westward Ho" to Kansas City
Date: Thursday, June 1, 8:00 AM - Sunday, June 4, 2023, 5:00 PM
Place: DoubleTree by Hilton , 10100 College Boulevard, Overland Park, KS 66210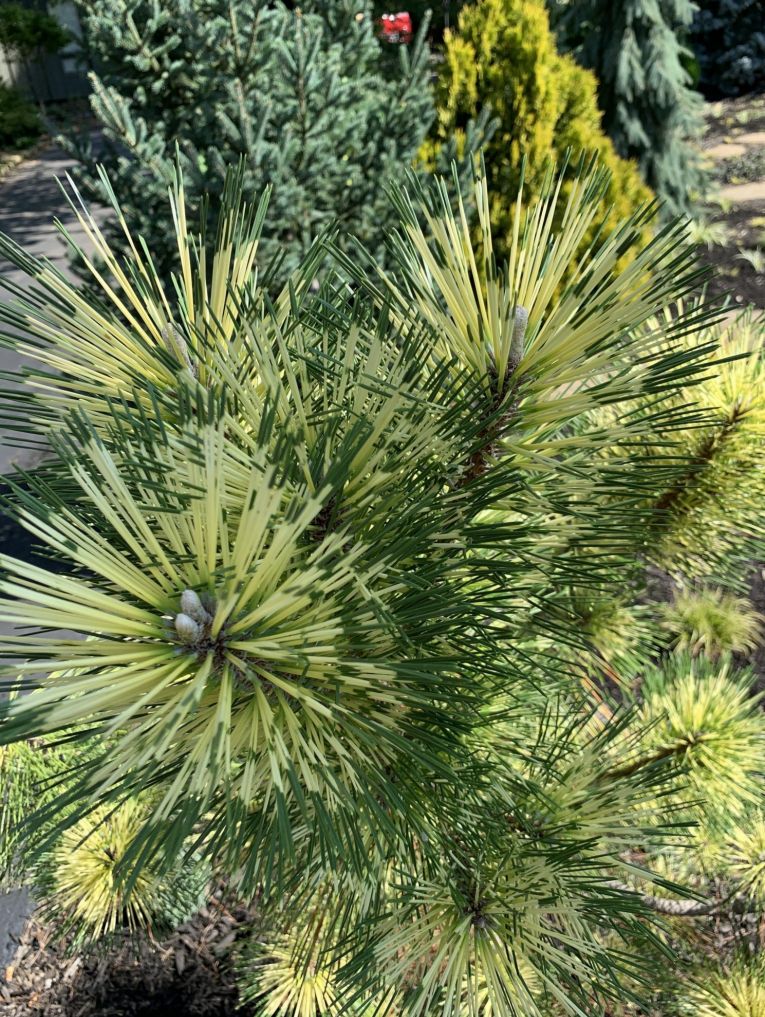 >> CONFERENCE REGISTRATION OPENS JANUARY 2023 <<

DoubleTree by Hilton Guest Room RESERVATIONS ARE NOW OPEN
Central Region Conference Schedule June 1-4, 2023

June 1-2: Open Gardens
June 2-3: Conference, Speaker, Garden Tours, Auctions, Meals
June 4: Check Out, Open Gardens
Kansas City will host the Central Region annual conference June 1-4, 2023. Never before has the conference been held this far west in the expansive 15 state, 2-Canadian province Central Region. Shorter drive times should make it easier for "western" members to reach the conference and enjoy the gardens, speakers, unique auction conifers and the camaraderie for which the Central Region is so well known.
Eastern members will find that conifers grow well in the Zone 6 heartland on the Kansas/Missouri border, just a leap away from the plains. There are two ACS Reference Gardens nearby (Powell Gardens and Ward-Meade Botanical Garden), and the dynamic Kansas City area has plenty of attractions to round out a western adventure. For a list of suggestions, CLICK HERE. Don't want to drive? The new, improved Kansas City international airport opens Spring 2023!

Conference At A Glance: June 2-3

After check-in Friday afternoon, gather with fellow members for a reception and the opening of the silent auction, plus a tempting peek at the live auction offerings! Friday's dinner is followed by keynote speaker, Panayoti Kelaidis, Senior Curator and Director of Outreach at the Denver Botanic Gardens and President of the North American Rock Garden Society.

Saturday begins with a hardy breakfast buffet. Then it's onto the buses to tour the private gardens of Bob Klein & Dee Lowe, Kirk Duncan, John & Victoria Scott, and Ryanne Sass & Trenton Barnes, the new owners of the late Marvin and Emelie Snyder home and garden. Family Tree Nursery in Shawnee, Kansas is sponsoring lunch, and there will be time for shopping at this terrific nursery.
Saturday evening includes dinner, followed by the conclusion of the silent auction and the highly anticipated and spirited live auction. First-time attendees have their own special auction, too. Don't miss all the laughter and energy of the Central Region's fundraising auctions!

Conference Headquarters: DoubleTree by Hilton
Conference headquarters is the DoubleTree by Hilton Kansas City-Overland Park (10100 College Boulevard, Overland Park, KS 66210), about 20 minutes southwest of downtown Kansas City. The hotel is expecting a full weekend and there are a limited number of two-queen bed guest rooms available, so consider making reservations early. Book online at www.group.doubletree.com/7zr79j or call 913-451-6100 and ask for the 'American Conifer Society" room block, code CDTCS6. Conference Room Block Rates: $129/night (king) and $139/night (two queen beds), plus tax are available for stays during May 30-June 6. The reservation deadline for the special rates is MAY 10.

Earlier this summer Kansas City caught the national media spotlight when it was named the No.1 global city for a 'workcation' in a report published by Icelandair. Their analysis took numerous factors into consideration, including tourism, safety, climate, quality of life and travel. Kansas City is known for so many things and there is so much to see and do, this might just be a Central Region conference you want to extend into a conifercation!
CLICK HERE for a list of public gardens, nurseries and garden centers, museums, local attractions, local dining and shopping in the greater KC area!

OPEN GARDENS: A Complete List Will Be Provided to Attendees Prior to the Conference.
REFERENCE GARDENS: Plan to visit 2 nearby public gardens that feature ACS Conifer Reference Gardens before or after the conference: Powell Gardens in Kingsville, Missouri, and Ward-Meade Botanical Garden in Topeka, Kansas.

Watch this space for more details as they become available.
Any questions, please contact Deb Guardia, 2023 Planning Committee.
Comments