POSTPONED: 2020 Portland OR Urban Garden Tour
POSTPONED: 2020 Portland OR Urban Garden Tour
Date: Saturday, June 6, 9:00 AM - Saturday, June 6, 2020, 4:00 PM
Place: , Portland, OR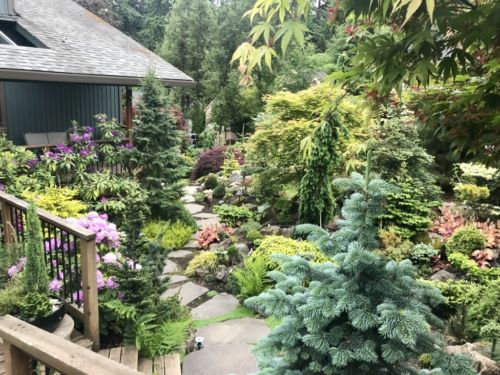 UPDATE: as of March 25th, 2020, out of concern for the health and welfare of our members, Western Region has decided to postpone this event until sometime later in 2020. Watch this space; once Covid-19 settles down and people are ready to rejoin society, we'll set a new date. Thank you for your patience and consideration.

Over 50 coneheads attended the 2016 Urban Garden Tour, so we are "bringing most of the band back together" and putting on a 2020 Urban Garden Tour! This event is free to ACS members. You will have the rare opportunity to go on an American Conifer Society garden tour of two exceptional private gardens located in West Linn, OR, owned by passionate collectors who created fabulous gardens, using a grand array of ornamental plants, trees and conifers in their designs. This is a self-guided tour with owners on site ready to discuss their creations! Lunch will be provided and plants will be for sale at the second stop.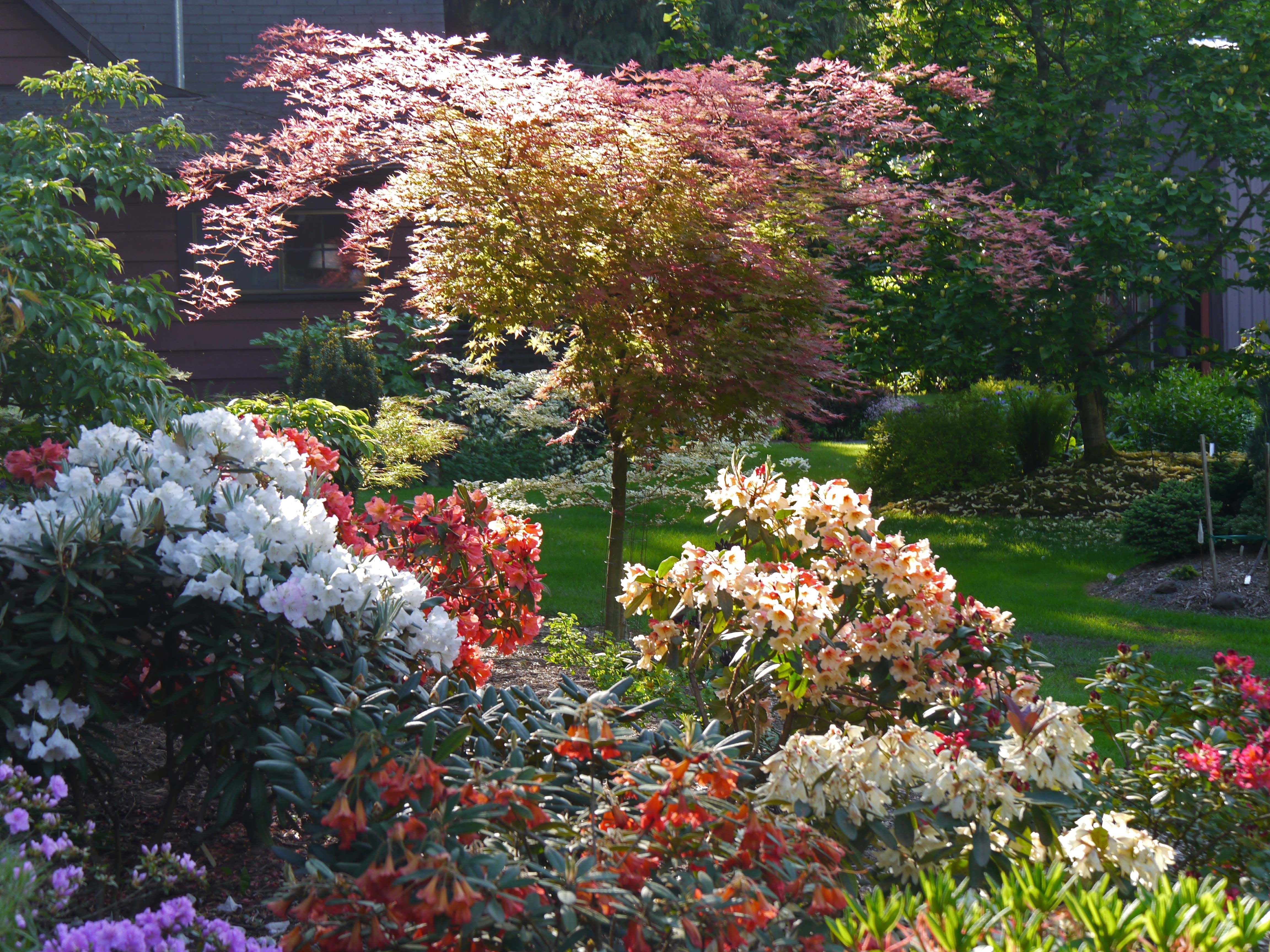 Unfortunately, Don Howse's garden will not be available for this year's event, so we will begin this year's tour at the garden of ACS WR former Director, Anton Klemens, in West Linn. The garden design features a variety or rare conifers and maples rich in color and texture, all artfully displayed on a small corner lot. Large boulders along with strolling pathways add contrast to the landscape. After touring the Klemens's garden, we will head over to the home of ACS member Jeff Herbst, which is nestled comfortably on the Tualatin River, where we will have lunch and stroll the grounds. Jeff's garden not only showcases conifers and maples, he also has a large collection of other ornamentals, including Rhododendron, which should be putting on an incredible show. He will also have plants for sale.

11:00 – 2:00 Garden of Anton Klemens
2:00 – 4:00 Garden of Jeff Herbst
The American Conifer Society Urban Garden Tour of private gardens is open only to ACS members who have preregistered by May 9th. Non-ACS members are welcome as guests.
RSVP to [email protected]. Maps and addresses will be sent out prior to the event.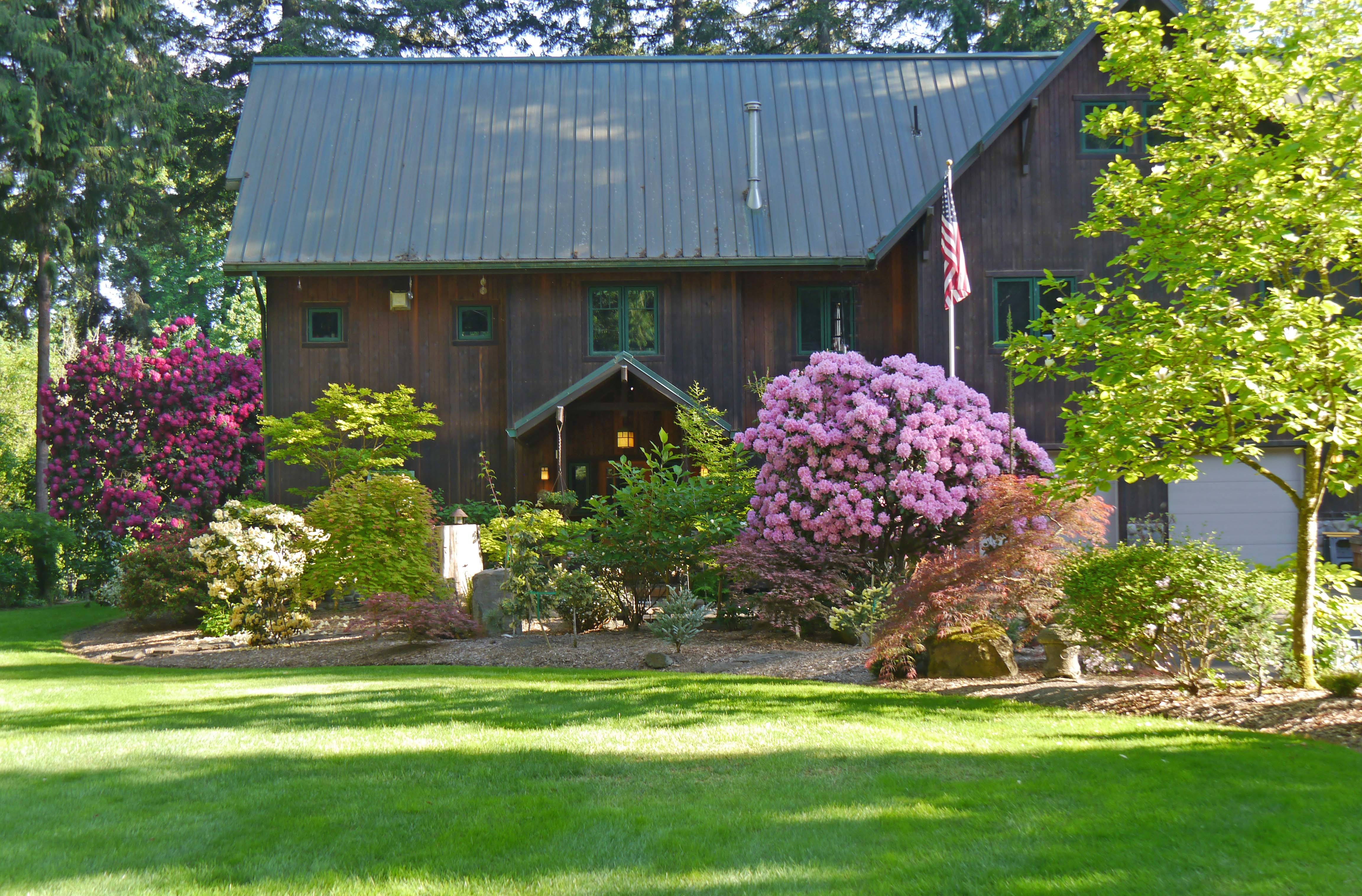 The good news is that for $40 you can easily become an ACS member and preregister for the garden tour, which is free to all members, using the ACS website (conifersociety.org) or by calling the National Office (763-657-7251). Membership in the ACS also includes other benefits, including discounts at many nurseries, the ConiferQuarterly magazine and access to many amazing private gardens and plant auctions.
NOTE: You MUST RSVP to attend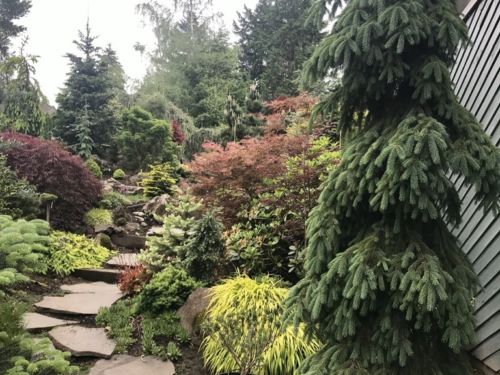 Comments