POSTPONED: 2020 Conifer College in Clinton, IA
POSTPONED: 2020 Conifer College in Clinton, IA
Date: Thursday, June 25, 7:30 AM - Thursday, June 25, 2020, 4:30 PM
Place: Clinton Community College , 1000 Lincoln Blvd, Clinton, IA 52732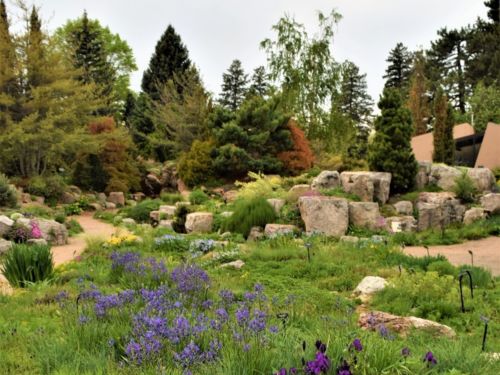 Update: effective April 10th. Due to the shelter-in-place directives in effect in response to the COVID-19 pandemic, this event is postponed until June 2021. Watch this space for updates as they happen.
Conifer College 2020 will have something for everyone
What would you like to learn about conifers? How to grow them from seed? Why do conifer cultivars grow the way they do? How to prevent winter injury? Or would you like to know more about rock gardening? Popular companion plantings for conifer gardens, such as unusual flowering bulbs or Japanese maples? Whatever your interest, you are almost certain to find it covered in one or more sessions of the Conifer College 2020 (CC) to be held in Clinton, Iowa, on Thursday, June 25.
The theme of this CC is "Conifers and Companion Plantings". It will be held in conjunction with the 2020 National Convention, but both events are being managed as separate events. Both will be of value to members eager to learn more about plants from experts, exchange ideas with peers, and have fun in the beautiful Mississippi River Valley.
The CC will be held at the Clinton Community College, a short distance from the National Convention host hotel, starting at 7:30 am on Thursday, June 25 and ending at 4:30 pm in time to gather for the National Convention, which starts at 5:00 pm.
The CC will consist of two parts: Part 1 will include four 75-minute sessions in which college attendees will be able to select one of four concurrent classes. Part 2 will be a moderated question and answer session to which all college attendees will be invited. The Q&A session will include a highly knowledgeable panel consisting of CC speakers and other ACS experts. Panel members will share their biggest challenges and answer questions from the audience.
How to register
When registering for the CC you will be able to indicate first, second and third preferences for the classes available in each of the four Part 1 sessions. We will make class assignments and every effort will be made to honor each individual's first choice. However, once a class registration reaches the maximum capacity, the individual's second and third preferences, as necessary, will be used to assign students to classes. In fairness to everyone, the order of registration will be used in making class assignments with earlier registrations receiving higher priority for their first choices. Likewise, class preference will be given to those who register for both the CC and the National Convention. Conifer College attendees will only be notified of their class assignments at the CC check-in desk.
Registration will re-open late 2020 / early 2021.

Conifer College Registration Form to Download and Print

Because class selections are required, you cannot register online. The form can also be found in the 2020 Winter ConiferQuarterly.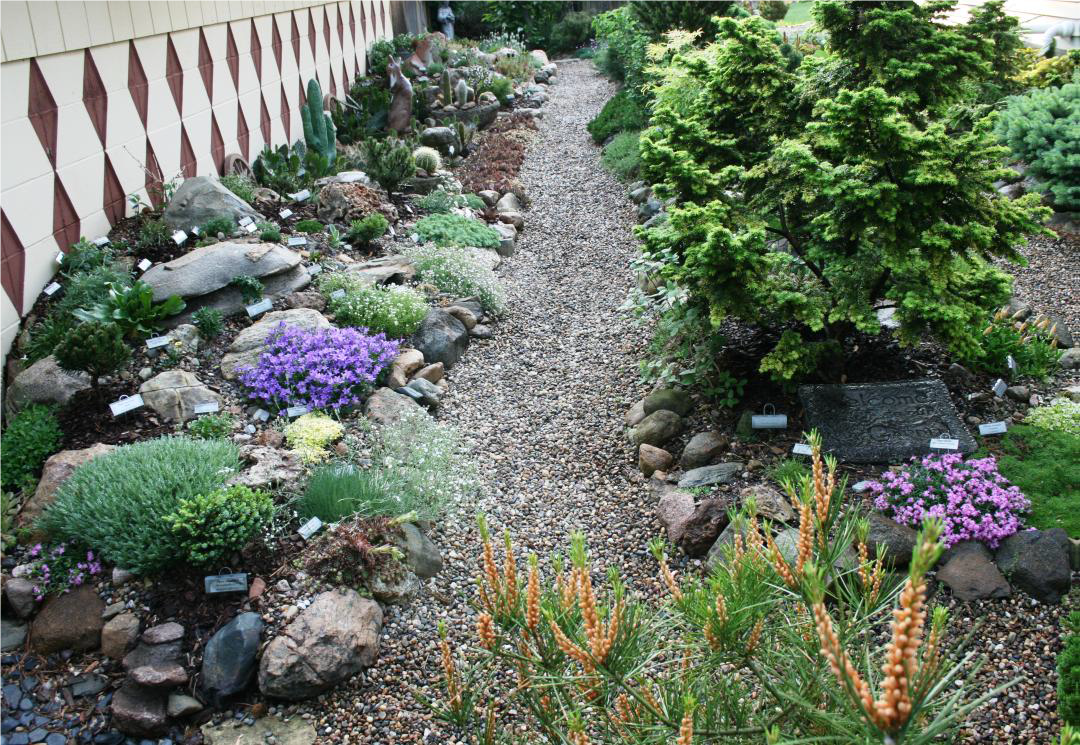 Sixteen lectures in only four Part 1 sessions? All 16 are so special that narrowing it down to four will present a difficult challenge for most coniferites. The following is a summary of speakers and their topics.
Dr. Bert Cregg, Professor of Horticulture and Forestry at Michigan State University; speaking about spruce decline in one session and cold hardiness in another
Bob Fincham, high school science teacher, owner of the former Coenosium Gardens, author of five books on conifers and one of the founders of ACS, exploring such topics as apical dominance, pendulous growth habits, golden foliage and propagation
Dr. Jeffery Iles, professor and chair of the Department of Horticulture at Iowa State University, exploring woody plants that are considered neither shrub nor tree but have a place in a managed landscape
Panayoti Kelaidis, world plant explorer and Denver Botanical Garden Senior Curator, sharing how Denver Botanic Gardens evolved from fewer than a dozen conifer species to the hundreds it boasts today
John Amdall,owner of a 23-year-old garden with perfect-sized conifers, on how pruning keeps them that way
Don LaFond,a rock gardener for more than 30 years and former officer in the North American Rock Garden Society (NARGS), on how to make a conifer collection look like a garden
Dr. Martin Stone,with degrees in horticulture, botany, and soil & crop science, who teaches at Western Kentucky University and in Costa Rica; on the natural history and evolution of Asian maples
Gary Wittenbaugh, well-known and popular ACS and NARGS personality and lecturer will share his knowledge of and enthusiasm for using woody plants in rock gardening
Alan Craig,Iseli Nursery's hardy garden tree expert, who has been with the company for 32 years, will reveal the progress being made on Iseli's attempt to cross the hardy Korean maple with the beautiful Japanese maple
Ron Amos, owner of Evergreen Nursery, which grows over 4 million liners from seed per year, will talk about how his methods can be applied to small nurseries and hobbyists
Bob Iiames, member of the ACS and the Ohio Valley North American Rock Garden Society, current president of the Miami Valley Hosta Society, and groundskeeper at the 173-acre Lange Estate in Ludlow Falls, Ohio, will speak on use of color, texture, shape and form to create a cohesive look in our gardens, so we can have one of everything in a garden that is beautiful and harmonious
Glenn Herold, retired professor of horticulture at Illinois Central College and a well-known speaker at conifer and Hosta events, on small and underappreciated bulbs in the landscape
Dr. Tony Reznicek, a botanist who works on sedges but entertains many other interests, including rock gardens, will examine plants that make good companions for conifers
Don Wild, a 30-year hobby gardener and former ACS president, will conduct a journey through the wonderfully diverse world of conifers
Dennis Groh will share his knowledge, experience, and enthusiasm — including both successes and failures — spanning 40 years of growing Asian maples in Michigan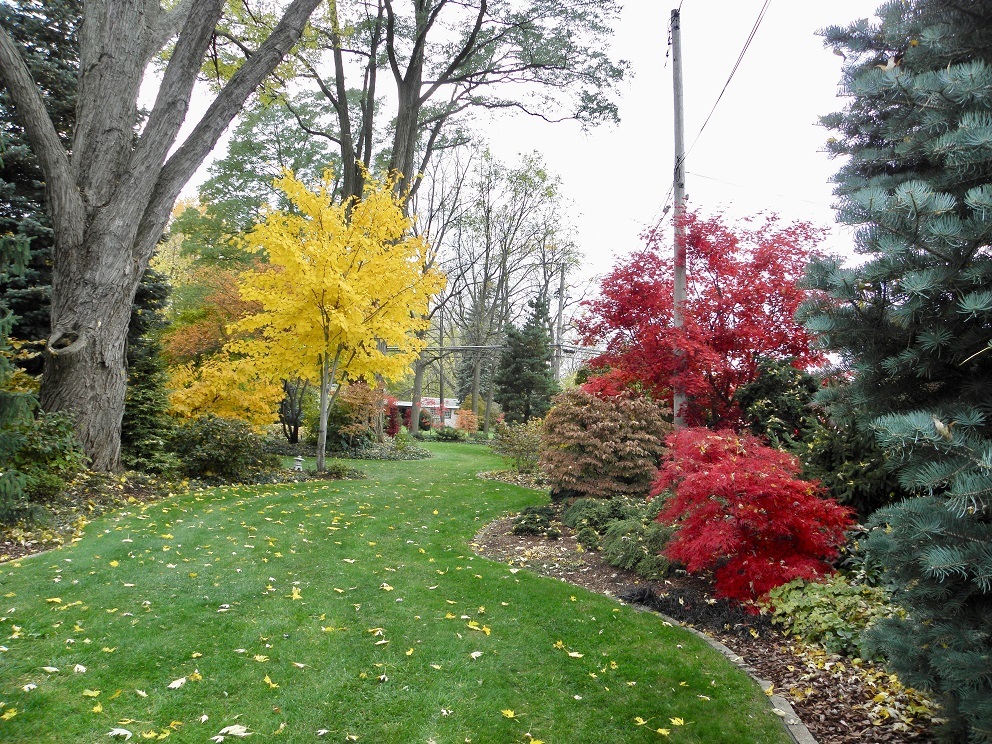 This promises to be a one-of-a-kind educational opportunity for cone-heads, and we hope to see you there!
Organizers: Dennis Groh and David Speth
Comments