Nursery Discount Program
Watch this space! We will continue to add to this list of participating nurseries. Any questions in the meantime, email Brandon Johnson, program manager, or call him at 231-799-5367. Please read the notes carefully; some nurseries only offer these prices for mail-order, some only for on-site, etc.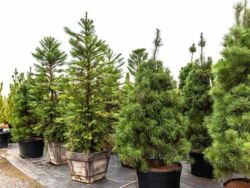 To identify yourself as an ACS member, you can take a screenshot of your login page (the easiest thing, if you have a smart phone, is just to keep that photo on your phone and show it at check out), print out this ACS ID Form and fill it in with your name, or use the business card-sized form in the Spring 2018 issue of the ConiferQuarterly. Many nurseries use the honor system and do not require proof of membership.

If you are a nursery and would like to partner with us, let us know! If you know of nurseries that you would like to see added to the program, ditto!
If you are not a member, and want to take advantage of this program, join here!
Note: click on nursery names to go to their websites or Facebook pages.
Nurseries offering a discount or access to ACS members
(updated January 2021)
California
Connecticut
Georgia
Illinois
International
Massachusetts
Michigan
Nebraska
New York
North Carolina
Ohio
Oregon
Tennessee
Washington