Taxus canadensis / Canada yew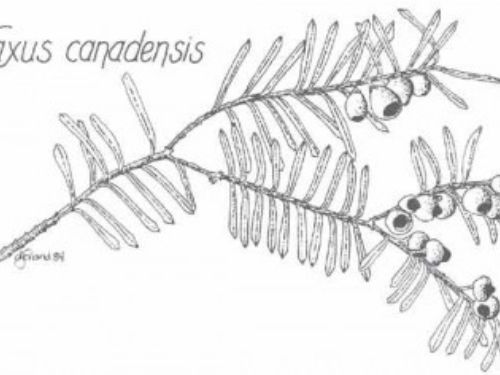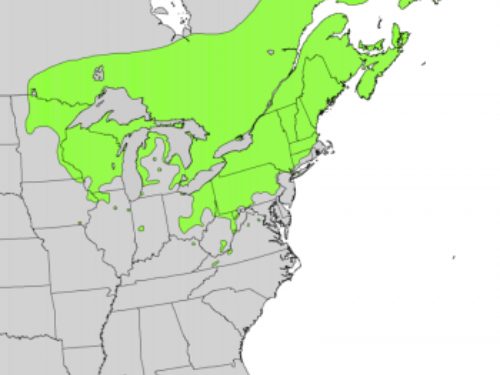 Distribution. This species is a true American native, found in central and eastern North America, thriving in swampy woods, ravines, riverbanks and on lake shores. Locally called simply "Yew." Most of its range is well north of America's Ohio River. It is, however, found as a rare ice age relic in some coves of the Appalachian Mountains. The southernmost colonies are known in Ashe and Watauga Counties in North Carolina.
It is not to be recommended as a good landscape subject. Useful for ground cover in deep shade, and for wildlife cover in natural plantings. However, Taxus canadensis is being harvested in northern Ontario, Québec and Atlantic Canada as the plant is a source of the class of poisonous chemicals known as taxanes, which have been a focus for cancer research.
Attribution from: Wikipedia, The Free Encyclopedia