Portland Community College and Washington County Master Gardener Association Education Garden at Rock Creek
Oregon: Portland Community College and Washington County Master Gardener Association Education Garden at Rock Creek
17705 NW Springville Road , Portland, OR 97225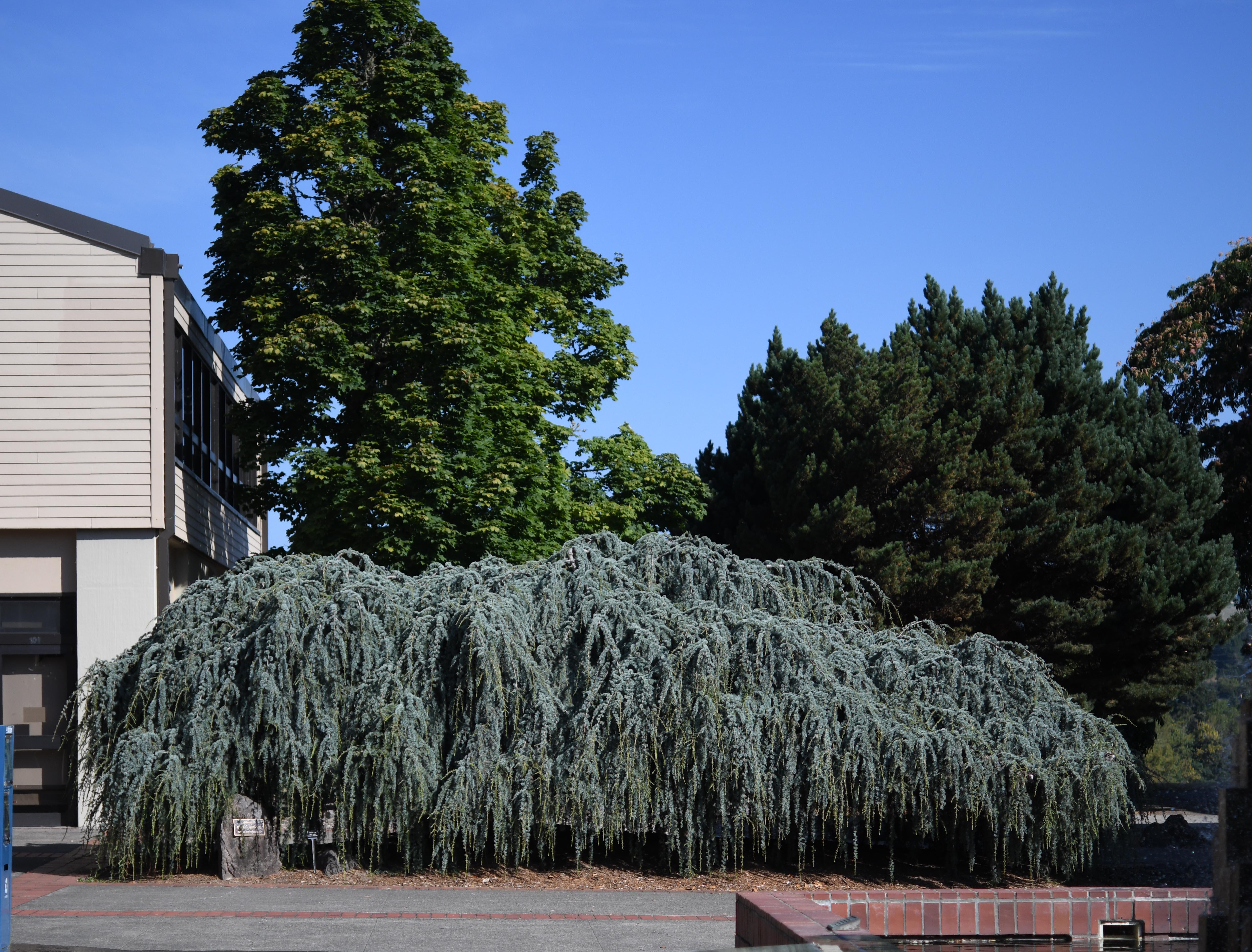 The Education Garden of the Washington County Master Gardener Association (WGMGA) of Oregon is a Master Gardener designed and maintained garden within the grounds of Portland Community College (PCC) Rock Creek campus; the two have been jointly approved by the ACS as a Reference Garden. The shared mission of education, sustainability, and public outreach makes the WCMGA and PCC Rock Creek a natural partnership.
The PCC Rock Creek campus, established in 1976, sits on over 260 acres of wetlands, farmland, and remnant native woodlands, with 117 of those acres serving as an outdoor classroom for the Landscape Technology program, which offers 2-year associates degrees in landscape design, landscape technology, and environmental landscape management. The campus supports five plant identification classes, in which students learn more than 100 plant species per class. The evergreens ID class emphasizes conifers, including both PNW native and ornamental conifers appropriate for residential and small commercial landscapes. Students on the design tract study the proper selection, placement, and use of conifers, with the extensive and ongoing campus plantings allowing students to evaluate conifer species and cultivated varieties of differing ages, sizes, and characteristics.
Beginning in 2017, the WCMGA began transforming a 17,000 sq. ft. gravel parking lot on the PCC Rock Creek campus into the Education Garden. PCC Rock Creek also provides the WCMGA with use of a classroom, greenhouse, and hoophouse, greatly expanding the resources for education and outreach. The Education Garden focuses on dwarf conifers and other plantings suitable for the smaller residential garden, with the size of the planting beds designed to be of a similar scale as beds in a home garden.
While conifers are found throughout the Education Garden, conifers predominate in the three beds that form the central community circle. Other themed garden areas include waterwise gardening, insect and pollinator gardening, Pacific Northwest natives, and fragrance gardening. Pollinator and mason bee information and habitats are also featured in the garden. Educational displays and classes held at the Education Garden support the Master Gardener mission of advancing research-based knowledge of sustainable gardening practices for the general public, including the PCC Rock Creek community. Conifer-focused educational sessions will be an ongoing part of the WCMGA curriculum and educational displays on conifers will continue to be added, including plant cards and self-guided tours.
As an Arbor Day Foundation Certified Tree Campus, the addition of the American Conifer Society Reference Garden adds to PCC Rock Creek's accomplishments.
Together, PCC Rock Creek and the WCMGA Education Garden host nearly 300 conifer specimens across 25 genera. Maps with the names and locations of all 300 conifers can be found at the kiosk in front of the Education Garden.