Georgia: Smith-Gilbert Gardens
2382 Pine Mountain Rd , Kennesaw, GA 30152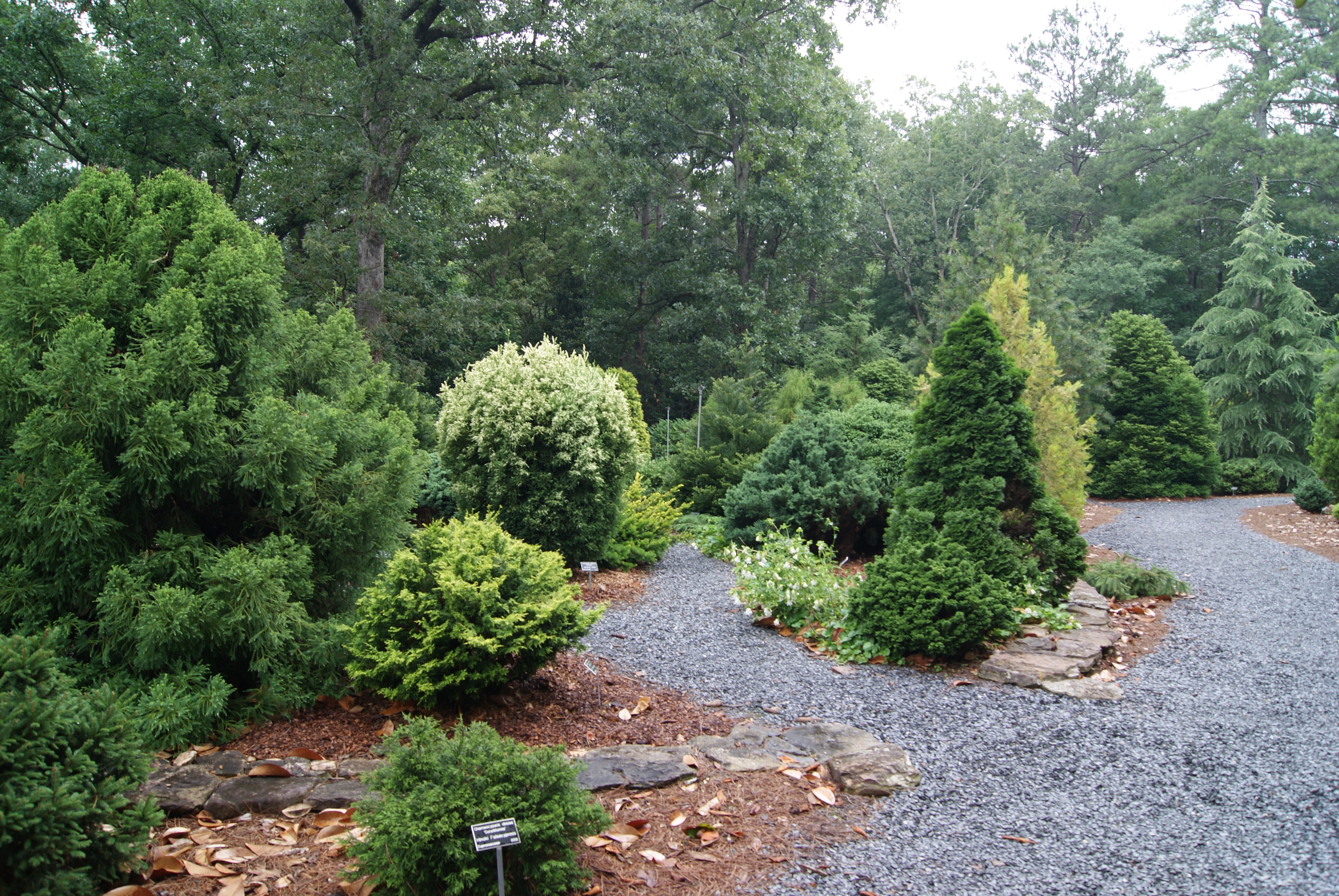 Smith-Gilbert Gardens is a public botanical garden owned by the City of Kennesaw, Georgia. It is approximately 25 miles from downtown Atlanta. In 1970 Mr. Richard Smith and Dr. Robert Gilbert purchased the property which consisted of 13 acres of undeveloped woodland, meadows and a circa 1880 historic house. During the next 30 years, they created a woodland stroll garden, a series of ponds and waterfall, rock garden, two greenhouses, expansive perennial border and bonsai display. They collected significant outdoor sculptures to enhance the natural beauty of the plants. A conifer garden was planted which emphasized dwarf and unusual varieties, featuring raised growing areas bordered by dry stack stone. Their efforts to stabilize and improve the house resulted in its inclusion on the National Register of Historic Places in 1995. The City of Kennesaw purchased the estate in 2005 after the death of Mr. Smith and acquired three adjoining acres. It opened to the public in 2009.
The Gardens feature an extensive collection of exotic and unusual plants intermingled with native species. Hints of Asian design principles can be found throughout the property. The design does not strive to dominate nature but to enhance it. The woodland stroll garden features new views and hidden delights in every season. The Cedar Meadow is the central focus of the garden and also the home to 100 roses. The Master Gardener Plant-A-Row for the Hungry Vegetable Garden provides a bountiful harvest for community food banks.
In the past it was assumed that except for natives, conifers were not suited for the South. Smith-Gilbert Gardens serves as a trial garden for a wide variety of conifers to evaluate growth rate and survivability in Georgia's summer heat and humidity. There are over 230 conifers throughout the Gardens representing 26 genera. Plants were selected based on recommendations from specialty growers, other arboreta and our own research. Additionally, Smith-Gilbert expects to provide educational resources for the community and the region regarding conifer selection and maintenance in the South. The goal is to continue research by expanding conifer acquisition and evaluation. The garden provides an opportunity to observe and appreciate conifers in a naturalistic setting.
Smith-Gilbert Gardens is an outdoor classroom for the local schools, university, and technical college and is enjoyed by area garden clubs, plant societies and the community.