Pinus wallichiana / Himalayan white pine
subgenus Strobus (Lemmon), section Quinquefoliae (Duhamel), subsection Strobus (Loudon).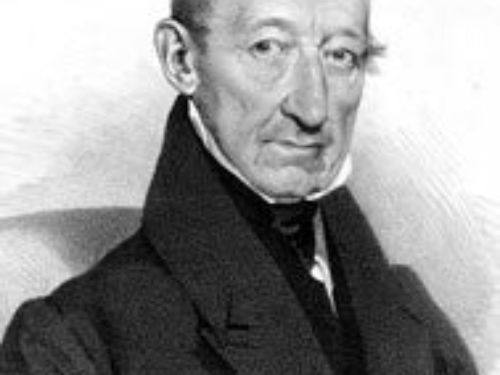 Pinus wallichiana, as described in 1938 by Albert Bruce Jackson (1876–1947), in Bulletin of Miscellaneous Information, Royal Botanical Gardens, Kew; is commonly known as Himalayan white pine or Bhutan pine; as well as Kail in the Kashmiri Hindi language; as Tongshi in Buhtanese; and 乔松 (qiao song) in Chinese. The species name honors Dr Nathaniel Wallich, a Dane who who spent much of his life exploring the botany of northern India and nearby areas, first introduced seeds to England in 1827. Pinus griffithii McClelland (1854) is an often-encountered synonym.
Ethnobotany. It is widely used in the timber industry. The wood is moderately hard, durable and highly resinous. It is a good firewood but gives off a pungent resinous smoke. It is a commercial source of turpentine which is superior quality than that of Chir pine (P. roxburghii), but is not produced so freely.
It is also a popular ornamental tree for planting in parks and large gardens, grown for its attractive foliage and large, decorative cones. It is also valued for its relatively high resistance to air pollution, tolerating this better than some other conifers. This conifer was awarded the Royal Horticultural Society's Award of Garden Merit.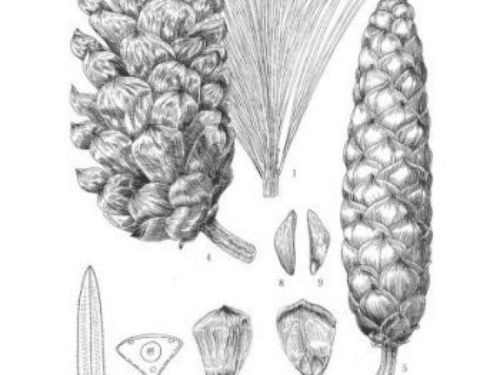 Description. Himalayan white pine is an evergreen, coniferous species of tree that grows to mature heights of 165 feet (50 m); with a straight trunk up to 40 inches (1 m) in diameter, measured at breast height; and short, downcurved branches, creating a dome-like crown. Branches grow longer in solitary trees.
Bark on young trees is smooth, becoming fissured with age.
Branches grow in regularly spaced whorls with a smooth texture. Young shoots are glaucous, later turning pale gray-green, with a smooth, ribbed texture, darkening with age.
Foliar buds are gray in color, with an orange tinge, ovoid-conical shape, and pointed tips. They are slightly resinous.
Leaves (needles) are borne in fascicles of 5, with deciduous basal sheaths. Individual needles measure 6 to 8 inches (15 - 20 cm) long, often growing curved at the base. They are slender and flexible, with bright- to dark-green abaxial sides, and multiple bluish-white stomatal lines on the adaxial sides. Needles are usually pendant but in some trees spreading.
Pollen cones are borne on lower branches, often developing in dense clusters on younger twigs. They measure 0.4 to 0.8 inch (10 - 20 mm) long, and are yellowish brown in color.
Seed cones are borne in clusters of 1 to 6, each measuring 8 to 12 inches (20 - 30 cm) long, held erect when young but become pendant at the end of their first year. Cones are bluish-green in color when young, maturing after 2 years to light brown with pale brown apophyses.
Cone scales are wedge-shaped and wide near the apices. Apophyses are grooved, ending in a blunt umbo; basal scales usually not, or only slightly, reflexed, and very resinous.
Seed bodies measure 0.24 to 0.32 inch (6 - 8 mm) long with a firmly attached wing, 0.6 to 0.8 inch (15 - 20 mm) longer.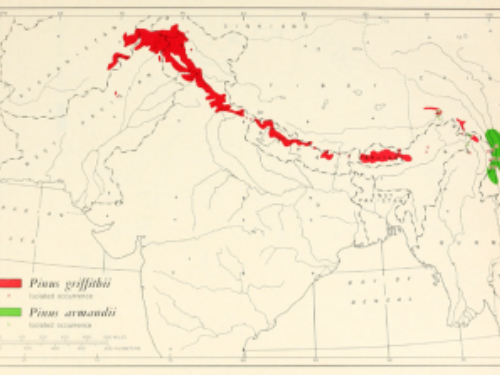 Distribution. This species is native to the Himalaya, Karakoram and Hindu Kush mountains, from eastern Afghanistan east across northern Pakistan and India to Yunnan province in southwestern China. It grows in mountain valleys at elevations of 6,000 and 14,000 feet (1,800 – 4,300 m) above sea level; rarely as low as 4,000 feet (1,200 m). It favors a temperate climate with dry winters and wet summers. Typical habitats include mountain screes and glacier forelands, but it will also form old growth forests as the primary species or in mixed forests with Deodar cedar (Cedrus deodara), birch (Betula sp), spruce (Picea sp), and fir (Abies sp). In some places it reaches the tree line.
Hardy to USDA Zone 8 — cold hardiness limit between 10° and 20°F (-12.1° and -6.7°C).
Attribution from: Aljos Farjon; Pines: drawings and descriptions of the genus Pinus; ©1984, Brill & Backhuys, Leiden, The Netherlands.