Pinus tecunumanii / Tecún Umán pine
subgenus Pinus, section Trifoliae (Duhamel), subsection Australes (Loudon).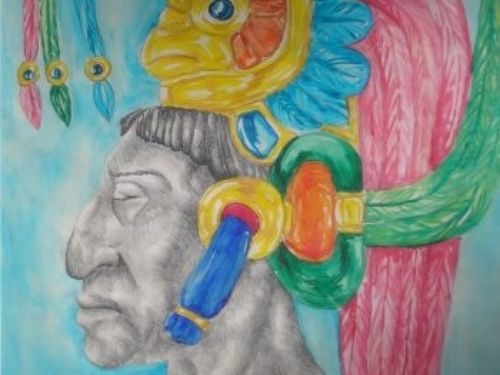 Pinus tecunumanii, as described in 1983 by Teobaldo Piedra Eguiluz and Jesse Parker Perry in Ciencia Forestal, 8(41), by Fritz Schwerdtfeger, is commonly known as Tecún Umán pine or Schwerdtfeger's pine. The species name honors Tecún Umán, a Mayan chief who defended his homeland against the Spanish conquistadors in the 16th century.
Ethnobotany. an important timber tree in Central America, where it can grow a straight bole with large dimensions. It is largely exploited for sawn timber and other local wood products in its native range; potentials for wood pulp production are considered to be high if it was to be grown extensively in plantations. This taxon has received considerable interest from foresters as a species for potential plantation forestry to be introduced in tropical countries. It has been planted as a forestry tree in Africa, India, South America and Australia.
Description. Tecún Umán pine is an evergreen, coniferous species of tree that grows to mature heights of 165 feet (50 m) with a trunk up to 32 inches (80 cm) in diameter, measured at breast height; and a cylindrical, flat-topped, open crown with numerous slender, short, horizontal or gently ascending branches sparsely clothed by foliage.
Bark is dark, grayish brown in color, broken up into small, irregular plates by narrow furrows.
Twigs are yellowish brown to reddish brown in color, hairless and rough with the bases of scale leaves.
Foliar buds are 0.4 to 0.6 inch (10 - 15 mm) long and sparsely resinous.
Leaves (needles) are borne in fascicles of 4 or 5, each measuring 6.8 to 8.4 inches (17 - 21 cm) long, growing soft, flexible and gently drooping, persisting 3 to 3 years on the tree. Needles are bright, light green to yellowish green in color with evenly spaces lines of stomata on all 3 faces. They persist for 2 to 3 years on the tree.
Foliar sheaths are 0.8 to 1 inch (20 - 25 mm) long, weathering to 0.48 to 0.72 inch (12 - 18 mm), persisting for the life of the fascicle.
Pollen cones measure 0.6 to 0.8 inch (15 - 20 mm) long and are yellowish brown to reddish brown in color.
Seed cones measure 1.6 to 2.8 inches (4 - 7 cm) long, and are egg-shaped, consisting of 75 to 100 seed scales, colored light brown when young, ripening shiny reddish to grayish yellow, opening gradually to release seeds, then persisting for 2 to 3 years on the tree before falling.
Seed scales are broadly wedge-shaped, with a horizontally diamond-shaped, generally low apophysis, crossed by a shallow, horizontal ridge topped by a prominent, flat diamond-shaped umbo bearing a tiny, fragile prickle.
Seeds are 0.16 to 0.24 (4 - 6 mm) long with a clasping wing another 0.32 to 0.56 inch (8 - 14 mm) longer.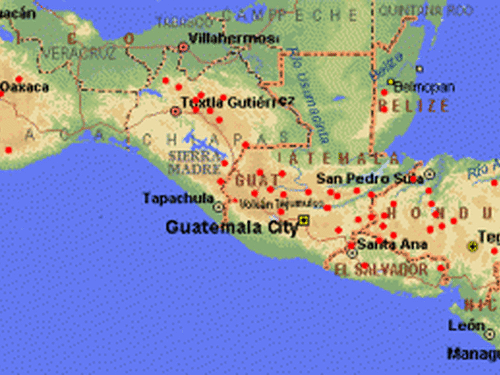 Distribution. This species is native to Mexico — Chiapas, Oaxaca and southeastern Guerrero; Guatemala; Belize; Honduras; El Salvador; and Nicaragua; found growing at elevations of 1,800 to 8,000 feet (550 - 2,500 m) above sea level, in open to closed-canopy pine and pine-oak forests in climatic zones which receive at least 40 inches (1,000 mm) of annual rainfall, and up to 100 to 120 inches (2,500 - 3,000 mm) in some places. The dry season is usually long, lasting from November to May, so that at lower to middle altitudes fires are an integral phenomenon in the ecosystem.
Hardy to USDA Zone 9 — cold hardiness limit between 20° and 30°F (-6.6° and -1.1°C).
Attribution from: James E. Eckenwalder; Conifers of the World - the Complete Reference; ©2009, Timber Press, Portland, OR.