Pinus pringlei / Pringle's pine
subgenus Pinus, section Trifoliae (Duhamel), subsection Australes (Loudon).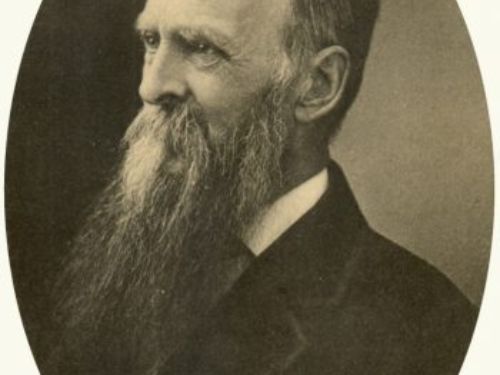 Pinus pringlei, described in 1904 by George Russell Shaw, ex Charles Sprague Sargent (1841–1927), in Trees and Shrubs, vol. 1(4), is commonly known as Pringle's pine, as well as Pino rojo in the Spanish language. The species name honors Cyrus G. Pringle (1838 - 1911), who collected the type specimen as well as many other species during his extensive plant collecting trips to Mexico.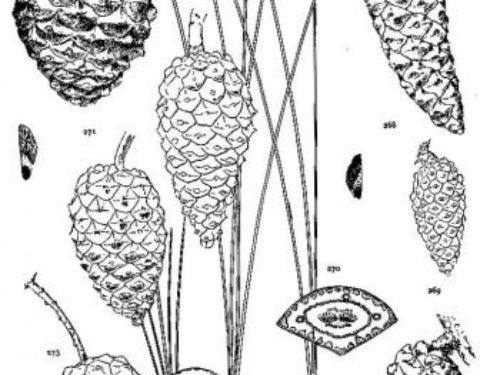 Description. Pringle's pine is an evergreen coniferous species of tree that grows to mature heights of (80 feet (25 m) tall with a single straight trunk up to 40 inches (100 cm) in diameter, measured at breast height; and an irregular crown, becoming dome-shaped with age.
Bark is thick, colored red- to gray-brown, furrowed into small, scaly plates, usually exfoliating on branches.
Branches are robust, ascending, bearing foliar units at the ends.
Twigs are thick, and stiff; rough at first with scale leaves. After their first year becoming smoother, waxy, red-brown in color, ridged, eventually thickening and coarsening with age.
Leaves (needles) are borne in fascicles of 3 (sometime 2 or 4), persisting 2 to 3 years on the tree. Each measures 7.2 to 10 inches (18 - 25 cm) long, by 0.04 to 0.06 inch (1 - 1.5 mm) thick. They are stiff, colored bright green, with stomata on all faces.
Fascicle sheaths measure 0.48 to 0.8 inch (12 - 20 mm) long and is persistent for the life of the foliar unit.
Pollen cones are 0.6 to 1 inch (15 - 25 mm) long by 0.32 inch (8 mm) wide, colored yellow-brown at maturity.
Seed cones consist of 70 to 100 seed scales; they are semi-serotinous, 2 to 3.2 inches (5 - 8 cm) long, ovoid shaped, colored green when young, ripening shiny brown, gradually opening from the tip toward the base, leaving a few scales on the branch when they fall.
Seed scales include a small, low umbo bearing a minute, fragile prickle.
Seeds measure 0.16 to 0.24 inch (4 - 6 mm) long with a 0.48 to 0.72 inch (12 - 18 mm) wing.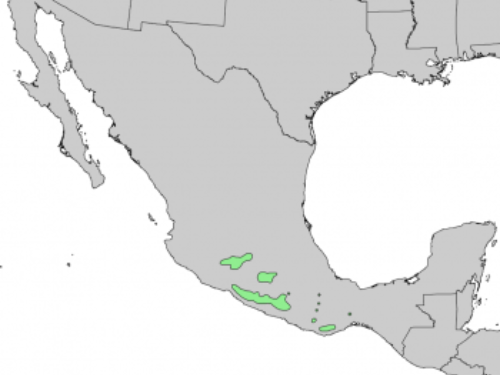 Distribution. This species is native to Mexico — Michoacán, Morelos, México, Guerrero and Oaxaca; perhaps in western Puebla, growing in montane, mesic forests of the Sierra Madre del Sur and parts of the 'Eje Volcánico Transversal', where it grows at elevations of 5,000 to 8,500 feet (1,500 - 2,600 m) above sea level. This region has a subtropical to warm temperate climate, with annual precipitation between 40 and 60 inches (1,000 - 2,000 mm), mainly occurring in summer storms from June through September. It is a constituent of pine and pine-oak forests; associated pines include Pinus douglasiana, P. maximinoi, P. pseudostrobus, P. oocarpa, and P. patula. On drier sites, often in degraded or secondary forest, P. lawsonii and P. devoniana are more commonly growing with P. pringlei; in both forest types Quercus spp. are often (co-)dominant. Dvorak and Donahue report a grass stage of seedlings of P. pringlei.
Hardy to USDA Zone 9 — cold hardiness limit between 20° and 30°F (-6.6° and -1.1°C).
Attribution from: James E. Eckenwalder; Conifers of the World; ©2009, Timber Press, Portland, Oregon.