Pinus contorta 'Taylor's Sunburst' / Taylor's Sunburst lodgepole pine
Pinus contorta var. latifolia 'Taylor's Sunburst' is a narrow, upright tree-form of lodgepole pine with short, open branching and typical, medium-length dark green needles. What's makes this tree exceptional is its impressive golden-yellow push of fresh growth in spring. For 3 to 4 months each year, this plant will literally "light up" the garden. Later in the season, the needles will darken to normal, dark green. An added bonus are cherry red pollen cones that present at the same time as the golden foliage push.
After 10 years of growth, a mature specimen will measure around 6 feet (2 m) tall and 2 feet (60 cm) wide, an annual growth rate of 6 to 8 inches (15 - 20 cm).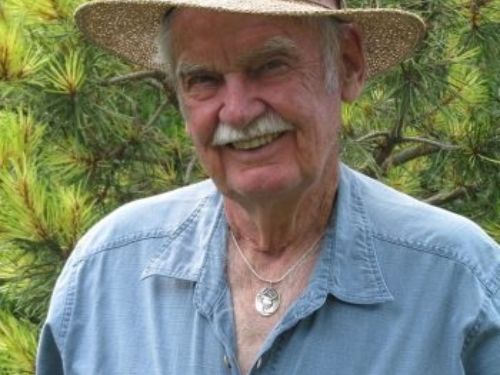 This cultivar was found in 1984, growing in the wild in Colorado's Rocky Mountains at an elevation of about 9,000 feet (2,800 m) above sea level in the Indian Peaks Wilderness above Boulder. Dr. Allan Taylor of Boulder, Colorado is credited with the discovery. He described it as "a young lodgepole pine, around 35 feet (10 m) tall. The upper half was a gorgeous, lemon yellow, even in September. The lower half looked like any other lodgepole pine growing in shallow, infertile soil — scraggly and dull yellow-green.
In 1985 Dr. Taylor collected scionwood and sent it to Jean Iseli who grafted it and introduced it to the nursery trade though Iseli nursery, inc. The original tree is still alive in 2002, although most of the branches in the yellow zone have been collected.
'Taylor's Sunburst' is one of eight selections made in 2020 for the popular ACS Collectors' Conifer of the Year program.