Picea sitchensis / Sitka spruce
Picea sitchensis, as described in 1855 by (Bongard) Elie-Abel Carrière (1818–1896), in Traité Général des Conifères, is commonly known as Sitka spruce, tideland spruce, coast spruce, or Menzies spruce; as well as épinette de Sitka in the French language; also smrk sitka in Czech; as Sitkagran in Danish and Swedish; as Sitkaspar in Dutch; as Sitka-Fichte in German; as sprus Sitceach in Irish; as peccio di Sitka in Italian; as Sitka egle in Latvian; as Sitkinė eglė in Lithuanian; as Ель ситхи́нская (Yel' sitkhínskaya / spruce) in Russian; as pícea de Sitka in Spanish; and as Sitka ladini in Turkish. The species is named for Alaska's Sitka island where the type was collected.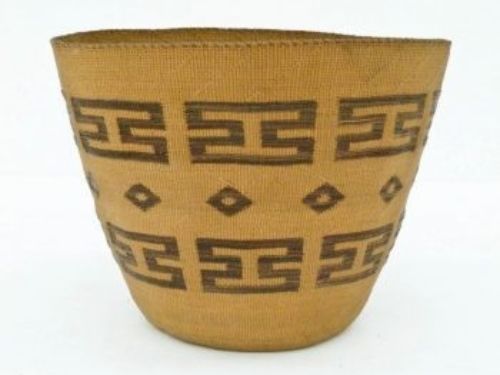 Ethnobotany. Sitka spruce is of major importance in forestry for timber and paper production. Outside its native range, it is particularly valued for its fast growth on poor soils and exposed sites where few other trees can prosper; in ideal conditions, young trees may grow 5 feet (1.5 m) per year. It is naturalized in some parts of Ireland and Great Britain, where it was introduced in 1831, and New Zealand, though not so extensively as to be considered invasive. Sitka spruce is also planted extensively in Denmark, Norway, and Iceland. In Norway, Sitka spruce was introduced in the early 1900s. An estimated 50,000 hectares (120,000 acres) have been planted in Norway, mainly along the coast from Vest-Agder in the south to Troms in the north. It is more tolerant to wind and saline ocean air, and grows faster than the native Norway spruce. But in Norway, the Sitka spurce is now considered an invasive species, and effort to get rid of it is being made.
Sitka spruce is used widely in piano, harp, violin, and guitar manufacture, as its high strength-to-weight ratio and regular, knot-free rings make it an excellent conductor of sound. For these reasons, the wood is also an important material for sailboat spars, and aircraft wing spars (including flying models). The Wright brothers' Flyer was built using Sitka spruce, as were many aircraft before World War II; during that war, aircraft such as the British Mosquito used it as a substitute for strategically important aluminium.
Newly grown tips of Sitka spruce branches are used to flavor spruce beer and are boiled to make syrup.
The root bark of Sitka spruce trees is used in indigeonous Alaskan basket-weaving designs.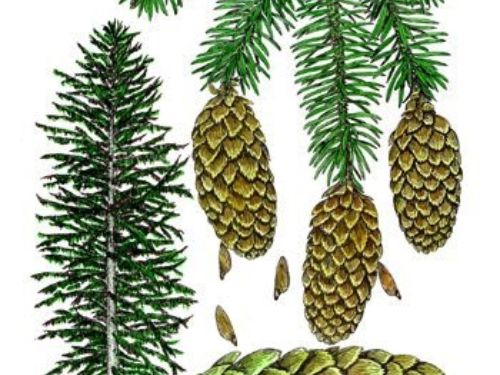 Description. Sitka spruce is an evergreen, coniferous species of tree that grows to mature heights of 250 feet (80 m); with a straight trunk up to 17 feet (500 cm) in diameter, measured at breast height; and a buttressed base and an open, conical crown of horizontal branches.
Bark is gray, smooth, and thin, becoming dark purplish-brown with scaly plates.
Branches somewhat drooping.
Twigs not, or slightly pendent, rather stout, pinkish brown in color, glabrous to rough, with peg-like bases.
Foliar buds are reddish brown in color, measuring 0.2 to 0.4 inch (5 - 10 mm) long, with rounded apices.
Leaves (needles) measure 0.6 to 1 inch (1.5 - 2.5 cm) long, flattened or broadly triangular in cross section (lower surface is rounded or slightly angular). They are rather rigid (painfully sharp to the touch), colored Blue-green to light yellow-green; upper surfaces are darker green with very narrow to absent stomatal bands, lower surfaces are glaucous with conspicuous stomatal bands separated by ridge; apices are sharp-pointed, and dark green in color.
Seed cones measure 2 to 4 inchs (5 -10 cm) long, with cylindrical shape and attached by short stalks. They are green or reddish in color when young, ripening pale buff to light orange-brown, pendant from ends of twigs; opening at maturity and falling soon after.
Cone scales are variable, elliptic to narrowly diamond-shaped, measuring 0.6 to 0.88 by 0.48 to 0.64 inch (15-22 × 12-16 mm). They are rather thin and flexible, with erose margins at the apex, which extends 0.16 to 0.32 inch (4 - 8 mm) beyond seed-wing impression.
Bract scales are the longest of any spruce, to 0.28 to 0.32 inch (7 - 8 mm) long and very occasionally slightly exserted by up to 0.02 inch (0.5 mm) on basal scales.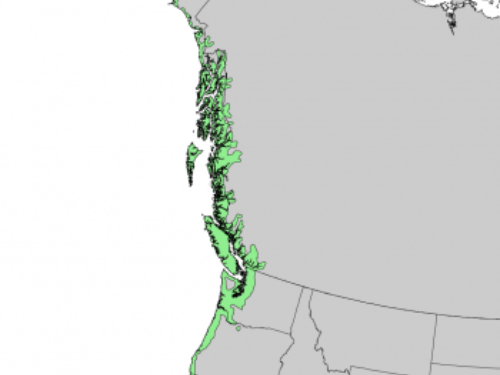 Distribution. This species is native to the northwest coast of North America from Kodiak Island in the western Gulf of Alaska to Mendocino County, California, never more than 125 miles (200 km) from the sea and usually much closer. It grows at timberline, to circa 3,300 feet (1,000 m) above sea level in Alaska, while remaining below 1,200 feet (400 m) in California. Sitka spruce is typically found in areas with high rainfall and a cool climate, although a considerable range of precipitation and temperature values is encountered across this species' wide latitudinal range. Usually found growing on well-drained acidic soils, in pure stands or with Western hemlock (Tsuga heterophylla). Other frequent associates, as they might be encountered traveling from the southern to northern limits of Sitka spruce's range, include these conifers: Coast redwood (Sequoia sempervirens), Lawson cypress (Chamaecyparis lawsoniana), Douglas-fir (Pseudotsuga menziesii), Western white pine (Pinus monticola), Alaskan cypress (Cupressus nootkatensis), Shore pine (Pinus contorta subsp. contorta), Mountain hemlock (Tsuga mertensiana), White spruce (Picea glauca), and Subalpine fir (Abies lasiocarpa).
Hardy to USDA Zone 7 — cold hardiness limit between 0° and 10°F (-17.7° and -12.2°C).
Attribution from: A.S. Harris; Picea sitchensis, in R.M. Burns, and B.H. Honkala. Silvics of North America, Vol. 1, Conifers; ©1990, U.S.D.A. Forest Service Agriculture Handbook 654, Washington DC.