Picea neoveitchii / Veitch spruce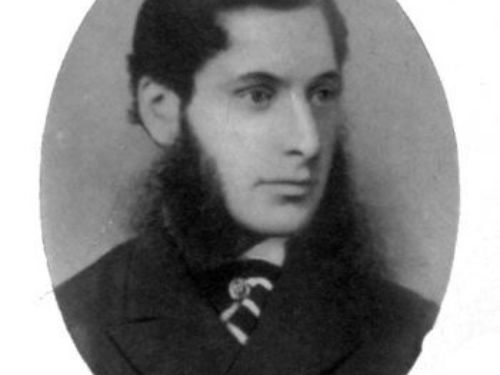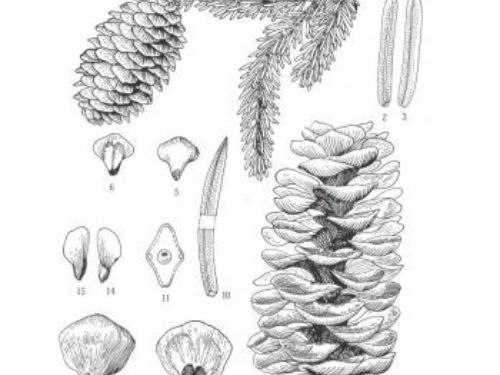 Description. Veitch spruce is an evergreen coniferous species of tree in the Pinaceae family that grows to mature heights of 65 feet (15 m) tall; with a trunk up to 20 inches (50 cm) in diameter, measured at breast height; and a broadly conical crown.
Bark gray, scaly, and flaking with age.
Branchlets are initially pale yellow in color, turning gray or yellow-gray in their2nd and 3rd years, finally gray or dark gray. They are stout with glabrous texture.
Leaves spread radially from the branchlets, and are curved, directed forward on the upper sides, while spreading and ascending on lower sides. Individual needles are rhombic in cross section, each measuring 0.6 to 1 inch (15 - 25 mm) long and 0.08 inch (2 mm) wide, with 4 to 7 stomatal lines along each surface. Apices are acute.
Seed cones are green initially, maturing brown, with an ovoid-cylindric measuing, measuring 3.2 to 5.6 inches (8 - 14 cm) long and 2 to 2.6 inches (5 - 6.5 cm) broad.
Seed scales have rhombic-ovate shape, measuring 1.08 by 1.08 to 1.2 inches (2.7 × 2.7 to 3 cm), with a broadly rounded or obtuse apex.
Seeds have obovoid shape and measure 0.2 to 0.24 inch (5 - 6 mm) long and 0.14 inch (3.5 mm) wide, with a 0.4 inch (10 mm) wing. Pollination takes place in May, with seed maturity in September and October.
Distribution
. This species is endemic to central China, where it is found in several scattered communities and individuals growing on the southern slopes of Qinling Mountains in Baotian Man Nature Preserve, Henan province at elevations of 4,100 to 6,600 feet (1,240 - 2,020 m) above sea level.
Hardy to USDA Zone 5 — cold hardiness limit between -20° and -10°F (-28.8°C and -23.3°C).
Ethnobotany. The timber is used for construction, poles, furniture, and wood pulp.
Conservation status. This spruce species is especially vulnerable to extinction due to the high fragmentation of its natural habitat from human disturbance. Current conservation efforts are focused on preserving natural habitats, managing invasive species to reduce competition, and prohibiting timber harvest. Conservation researchers emphasize the urgent need for a restoration project which reintroduces seedlings across the tree's original range (within protected forest areas), and protects wild communities and individuals.
Attribution from: Wu Zheng-yi and Peter H. Raven (editors); Flora of China, Volume 4. ©1991, Science Press, Beijing; Missouri Botanical Garden, St. Louis.