Picea farreri / Farrer's spruce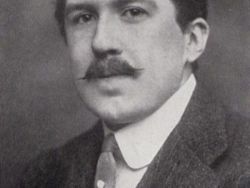 Picea farreri, as described in 1980 by Christopher Nigel Page (born 1942) and Keith D. Rushforth (born 1953) in the 38th edition of Notes from the Royal Botanic Garden, Edinburgh, is commonly known as Farrer's spruce; as well as 缅甸云杉 (mian dian yunshan) in the Chinese language. Many authors do not recognize this spruce as a distinct species, rather as a variety of Sargent spruce, i.e. Picea brachytyla var. farreri. The species name honors traveler and plant collector, Reginald John Farrer (1880 - 1920), who introduced its seed to England, where it was planted in several arboreta and private parks.
Ethnobotany. Farrer's Spruce may be used locally for construction timber. The resulting trees were from Farrer's initial collection are believed to have been lost until a tree at Exbury Gardens in Hampshire, England was identified in 1979 by Chris Page and Keith Rushforth as having grown from seed under Farrer's collection number 1435, the same as the holotype specimen at the Herbarium of the Royal Botanic Garden, Edinburgh. New plants were introduced in Scotland from sources in Yunnan, China recently, but this species remains extremely rare in cultivation.
Description. Farrer's spruce is an evergreen coniferous species of tree that grows to mature heights of 115 feet (35 m); with an open, broadly conical crown.
Bark is grayish in color, and scaly
Branches are slender, growing spreading to slightly descending.
Branchlets are steeply descending, ultimate ones strongly pendulous; 1st- and 2nd-year branchlets are olive brown to pale orange-brown in color; with pubescent texture, initially, later glabrescent.
Leaves (needles) are directed forward (but not appressed) on the upper sides of branchlets, directed only slightly forward on lower side. Individual needles are colored Blue-green with a slight bloom; each measuring 0.72 to 0.92 inch (1.8 - 2.3 cm) long. They are flattened, and parallel-sided for most of their length; and covered with bright, snow-white epicuticular wax adaxially; with 5 or 6 stomatal lines in each of 2 bands adaxially, and abruptly acute apices that are somewhat pungent to the touch.
Pollen cones have a conical-cylindrical shape, measuring 0.8 to 1 inch (2 - 2.5 cm) by circa 1.2 inch (3 mm).
Seed cones have sessile or very shortly pedunculate (peduncle ca. 0.5 cm) attachment; colored medium brown, with an ellipsoid-cylindrical shape. Each measuring 2.8 to 4 inches (7 - 10 cm) long by 1.2 to 1.6 inches (3 - 4 cm) broad when open.
Seed scales at middle of the cones are convex, with an obovate outline; measuring 0.32 to 0.48 by 0.4 to 0.64 inch (0.8 - 1.2 × 1 - 1.6 cm); with more-or-less incurved, rounded distal margins.
Seeds measure circa 0.64 by 0.2 inch (1.6 × 0.5 cm) including a pale brown wing with an erose margin.
Distribution. This species is native to China — western Yunnan (Nu Jiang valley) province; as well as northern Myanmar (Fen-Shui-Ling valley); growing at elevations of 7,800 to 8,800 feet (2,400 - 2,700 m) above sea level; growing typically in small, pure stands in open forest. In Myanmar, occurs in cool, wet limestone mountains with heavy monsoon rains.
Hardy to USDA Zone 9 — cold hardiness limit between 20° and 30°F (-6.6° and -1.1°C).
Attribution from: C. Y. Wu, P. H. Raven & D. Y. Hong (editors), Flora of China Editorial Committee; Flora of China (Cycadaceae through Fagaceae). 4:1–453; ©1999, Science Press & Missouri Botanical Garden Press, Beijing & St. Louis.