Nageia wallichiana / Dammar Nagi
Nageia wallichiana, as described in 1891 by Carl Ernst Otto Kuntze (1843–1907) in the second edition of Revisio Generum Plantarum, is commonly known as Dammar Nagi in the English language as well as a great number of common names over its native range including:
Malaysia: podo kebal musang gunong
Sumatra: kayu bulu soma (in the Asahan and Batak languages), labu rimba (in Sibolga), lanang (in Pasamah, Palembang), medang sepaling (in Bencoolen), setebal (in the Banjumasin and Palembang languages), and as sibulu somak (in Simelungun)
Western Java: ki bima, ki putri
Borneo: kebal musang (in the Tawau), manggilan (in Tambunan and Dusun), mengilan (in Sabah, Serudong), salung puteh (on the Merurong Plateau)
Philippines: mala almaciga (in Tagalog)
Celebes: molosambongé=tomblilato (in the Buladu language of northern Celebes), and tandangguli (in Malili)
Lesser Sunda Islands: tilu tuna (in Flores)
Moluccas: damar laki laki (in the Obi language)
Western New Guinea: augom(m)a (in Wariki, Manikiong), as bararang (in Meos Num, Pom), kabeirefo (in Tiwara, Irahutu), mangurif (Biak), mejerka (in Sidai, Arfak Sidai), misorvira (in Tairi, Borowai), mop (Mandobo), mungkas (in Beriat, Tehid), neusuwierie (in Esania), nibwau (in Andjai, in Kebar Valley), nipa and niwob (in Kebar), manakasap (in Japen, Sambar), nidjet (in Sidal and Amberbaken), orsonkobu (in Warsamson and Mooi), waramira (in Mimika), wok (in Nluju)
Eastern New Guinea: as durwe (in Wagu), mewango, mewongo (in Maipa village, Mekeo), ososo biri biri (in Oomsis), and as waswayangumi (in Waskuk)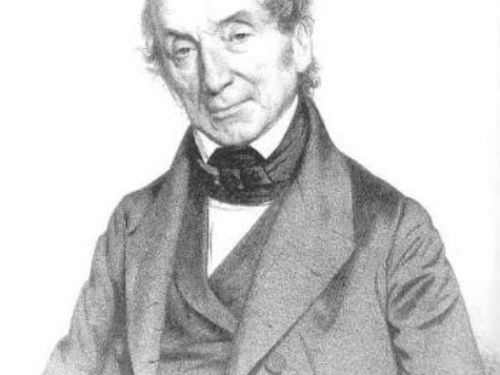 This species name honors Nathaniel Wallich (1786 - 1854), who described this species based on his collections from northern India under a name that had been previously used for another species, necessitating a later renaming.
Ethnobotany. The tree yields a good timber. In Obi planks are used for house construction. In the Fly River area it is used for smaller canoe logs.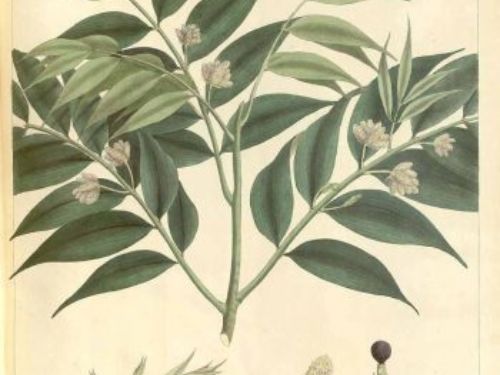 Description. Dammar Nagi is an evergreen coniferous species of tree in the Podocarpaceae family that grows to mature heights of 33 to 175 feet (10 - 54 m) with trunk from (2.8 to 24 inches (7 - 60 cm) in diameter, measured at breast height; and a clear bole to 100 feet (30 m).
Leaves are quite variable both on juvenile and adult plants with the larger leaves growing in the shade, measuring from 2.4 to 5.6 inches (6 - 14 cm) long by 0.8 to 2 inches (2 - 5 cm), 2 to at least 6 times as long as broad; including a petiole 0.2 to 0.4 inch (5 - 10 mm) long.
Pollen cones are borne in groups of up to at least 7 on a 0.08 to 0.4 inch (2 - 10 mm) peduncle; mature cones measure 0.32 to 0.72 inch (8 - 18 mm) long by 0.12 to 0.16 inch (3 - 4 mm) wide. Apex of the microsporophyll is lanceolate shaped and 0.08 to 0.12 inch (2 - 3 mm) long.
Seed-bearing structures are borne solitary on a 0.32 inch (8 mm) to at least 0.8 inch (20 mm) peduncle with caducous scales or occasionally reduced leaves. Receptacles have 4 to 7 sterile, deflexed, slightly enlarged bracts, measuring 0.28 to 0.72 inch (7 - 18 mm) long before becoming ripe and fleshy, dark purple or black when ripe.
Seeds with coverings measure 0.6 to 0.72 inch (15 - 18 mm) in diameter.
Distribution.
This species is native to India: (southern extremity of the Deccan Peninsula) and Assam; as well as Burma; Thailand; Indochina; China: (Yunnan province); Malesia: Sumatra, Malaysia, Banka Island, western Java, Lesser Sunda Islands (Flores), Borneo (including Karimata Island); Philippines (Luzon, Sibuyan, Mindoro, Panay, Samar); northern and central Celebes Islands; Moluccas (Obi, Ternate, Morotai, Ceram); New Guinea (including Meos Num, Biak, Japen, and Normanby Islands), found growing at widely varying elevations from sea level to 6,500 feet (2,100 m). Based on data from 64 collection localities, its climate preferences include a mean annual temperature of 76°F (24.7°C), with an average minimum in the coldest month of 66°F (19°C), and a mean annual precipitation of 108 inches (2,711 mm).
Hardy to USDA Zone 9 — cold hardiness limit between 20° and 30°F (-6.6° and -1.1°C).
Attribution from: David J. de Laubenfels; Coniferales. pp. 337-453 in Flora Malesiana, Series I, Vol. 10; ©1988, Dordrecht: Kluwer Academic.