Hooray for the Red, White and Blue!
Hooray for the Red, White and Blue!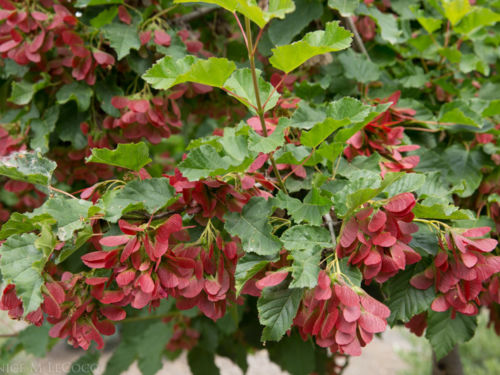 Today the Internet teems with photos of red, white and blue flowers, and there are many lovely combinations. We find Old Glory's colors in the foliage garden, too. Reds abound in seed pods and new leaves.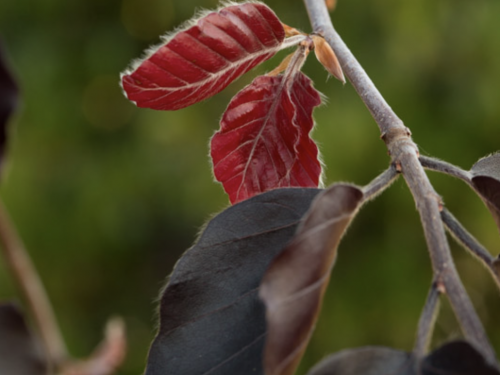 The weeping purple beech above is getting in on the act with a few late new leaves, which are red as can be and belie its otherwise dignified appearance.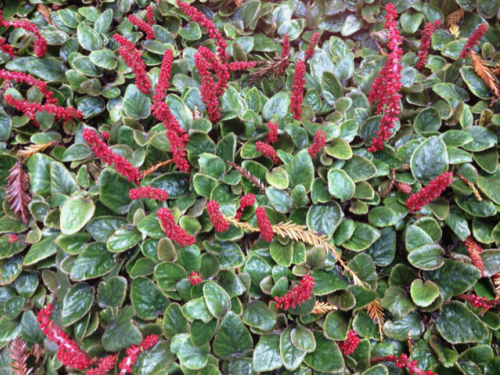 We admit that the red from Gunnera prorepens is from its flowers, not its leaves, but we use it for its chocolatey leaves and consider the flowers a bonus.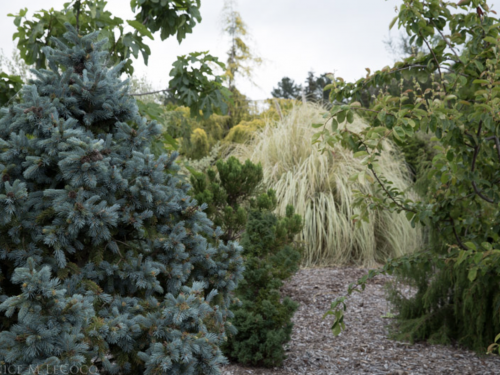 White is easy to find, too! The pampas grass in the photo above lights up the garden with its largely white foliage.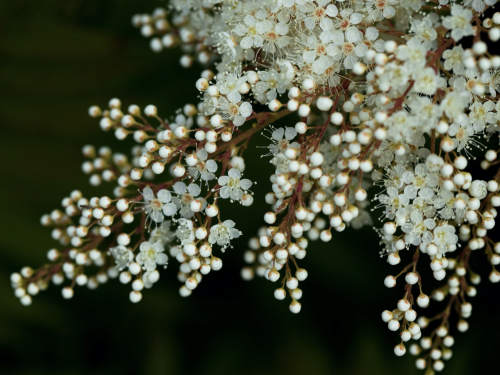 False spirea (Sorbaria sorbifolia), an Asian member of the Rose family, graces the foliage garden with lovely new foliage, decent fall color, and a riotous display of crackling white flowers in mid-summer.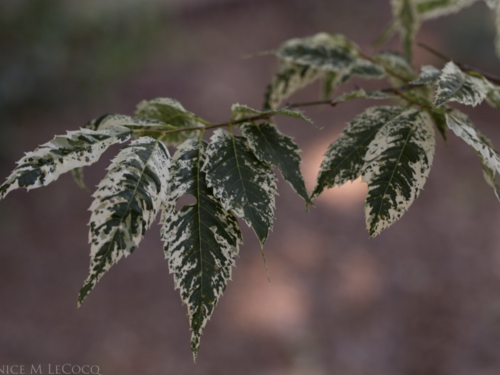 Blues abound, especially in succulents and conifers.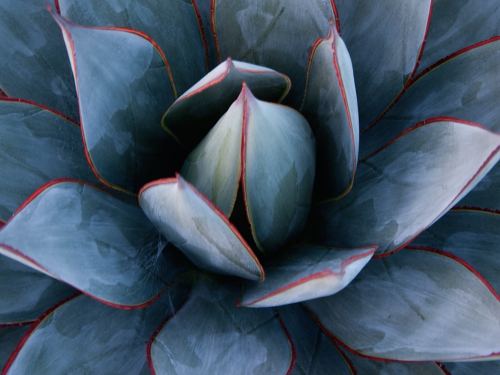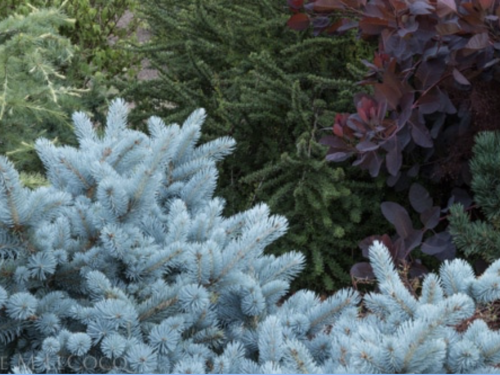 Picea pungens (Colorado blue spruce) has so many cultivars that it is hard to keep track. 'Lucretia', pictured above, is one of the smaller, slower-growing introductions that is easy to keep to a manageable size.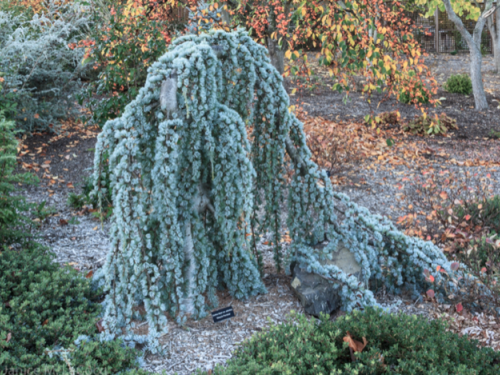 Lots of blue cedars, too.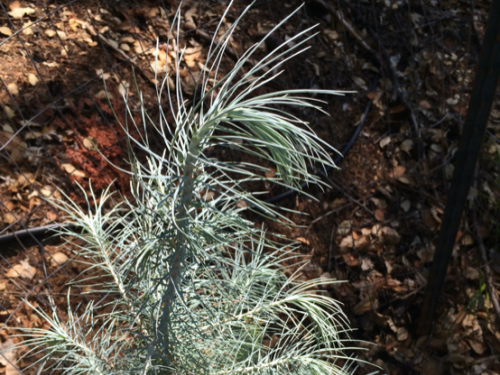 There are even blue pines. This one is from Mexico, but it's happy to take part in the July 4th festivities.
We even found some firecrackers in the garden!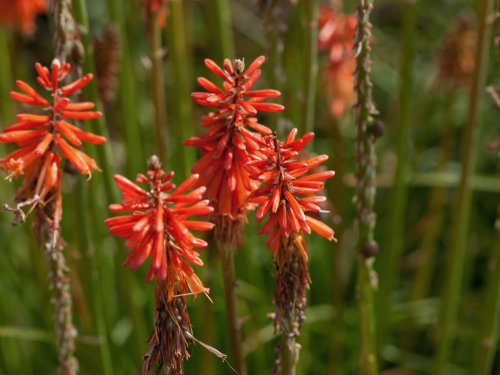 You can almost hear this one sizzle: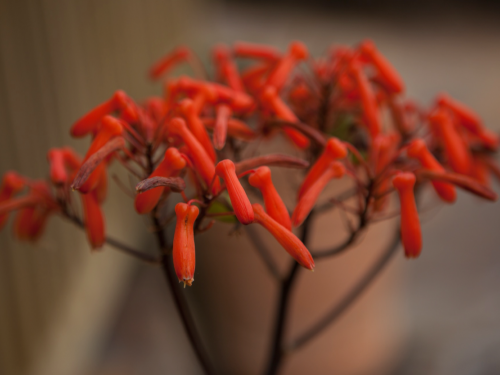 And then, after the fireworks are over, the smoke drifts through the air...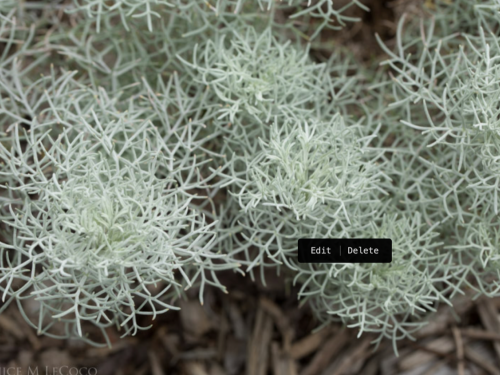 Happy 4th of July to all!
Comments